News
Charlie 'Bird' Parker's LA Story to Be Told in Graphic Novel
Chasin' the Bird: Charlie Parker in California will tell the story of the turning point in jazz.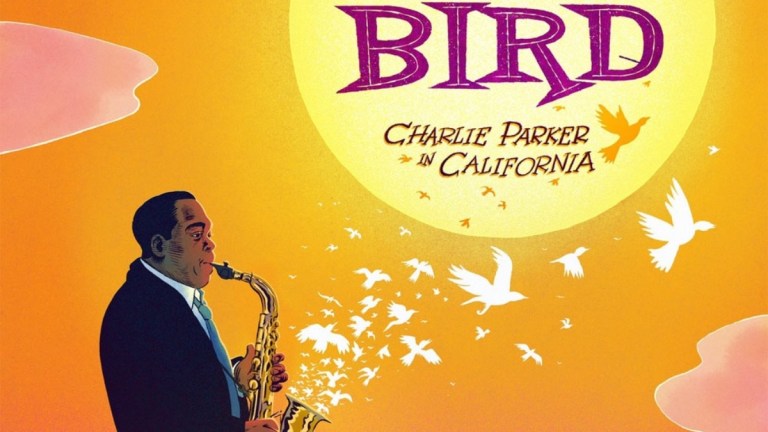 Z2 Comics and the estate of jazz legend Charlie "Bird" Parker announced the first-ever graphic novel on a legend of the genre. Chasin' the Bird: Charlie Parker in California will be published in September, in time to honor the 100th anniversary of the birth of the late great father of bebop.
"I believe that a hundred years from now, when people look back at the 20th century, they will view Bird, Miles and Dizzy as our Mozart, Bach, Chopin and Tchaikovsky," Quincy Jones once said, according to the Z2 press statement. During his short life, the alto saxophonist nicknamed "Bird" changed the course of music. From tempos to chord substitutions, he explored harmonic depth to fuse hard bop and free jazz and move the art from danceable swing to improvisational bebop.
The publisher's highly anticipated Grateful Dead: Origins graphic novel is due out in just over a month and Z2 is changing up its beat. "Charlie Parker is one of the most well-known figures in jazz, and to publish a chapter of his tragically short life story in comics is an honor," says Z2 publisher Josh Frankel. "Jazz has always been a perfect complement to comic books, and certainly an inspiration to some of our greats as well. Robert Crumb would be proud."
Parker, who died in 1955 at the age of 34, was a pioneering composer and improviser who ushered in a new era of jazz and influenced subsequent generations of musicians, writers and artists. Chasin' the Bird is named for his 1947 standard. Told by Dave Chisholm and colored by DreamWorks Animation Director Peter Markowski, the book adapts one of the sunnier, but darker chapters in the life of Bird.
"I am so thrilled and incredibly honored to have gotten the opportunity to write and draw Chasin' the Bird. My creative and professional life has basically consisted of a steady ping-pong between two obsessions of mine: music and comics," Chisholm said in a statement. "Needless to say, I've had the time of my life writing and drawing this book which has turned into an incredibly personal and meaningful project. I am beyond excited to share this with the world and help spread the word about Bird's wonderful music."
The graphic novel starts in December 1945, where Bird and Dizzy Gillespie brought "frenetic sounds of bebop from the East Coast jazz underground to the West Coast for a two-month residency at Billy Berg's Hollywood jazz club," according to the press statement. "This marked the beginning of a tumultuous two year-stint for Bird bumming around L.A., showing up at jam sessions, crashing on people's couches, causing havoc in public places, and recording some of his most groundbreaking tracks."
The novel is set to tunes like "A Night in Tunisia," "Ornithology," and some of the signature songs he recorded with Dial Record founder Ross Russell. It also breaks down "Relaxin' At Camarillo," which was inspired by Parker's stint at the Camarillo State Hospital in Southern California. It also covers his stay at the home of famed jazz photographer William Claxton.
Chasin' the Bird is being released during the centennial of Bird, dubbed Bird 100. It will include an exclusive flexi disc record featuring a recording from Parker's time in Los Angeles. The deluxe limited edition will include a vinyl 45 with two tracks, which have not been announced yet. Verve Records/UMe are currently working on a new album spanning Bird's L.A. period that will be released in September, in conjunction with the graphic novel.
Chasin' the Bird: Charlie Parker in California will be released in September.