Grateful Dead Origins Graphic Novel Previews Cover Art
Deluxe Edition of Grateful Dead Origins includes a rarity caught at a 1968 live show.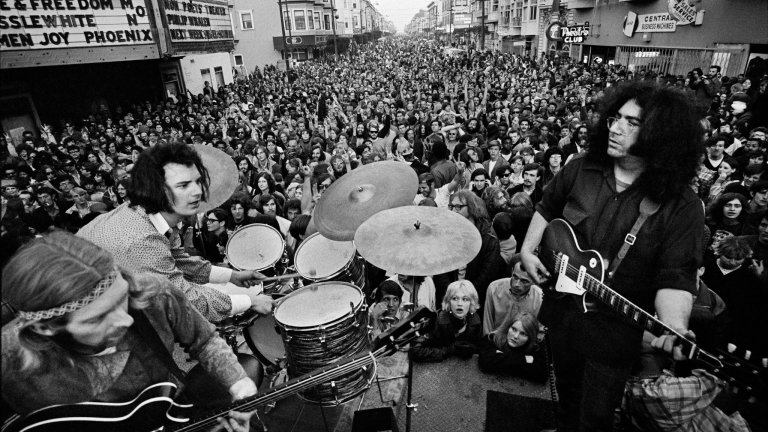 Grateful Dead isn't just a band. It is a social phenomenon. But as a band, it had one major superpower, the greatest PA system in the world. It is only fitting Z2 Comics would want to include them in their roster of music-affiliated graphic novels. Their upcoming Grateful Dead Origins chronicles the history of jamband culture.
"Jerry Garcia was an avid comic book enthusiast so it is incredibly fitting to have the Grateful Dead's origin story told in graphic novel form," Rhino Entertainment President Mark Pinkus, said in a statement. "Z2's passion for the band's music and mythology make them the perfect partner to bring the story to life. It has been inspiring to watch the novel's artwork evolve over the last year and I'm excited that Dead Heads now get to have a preview."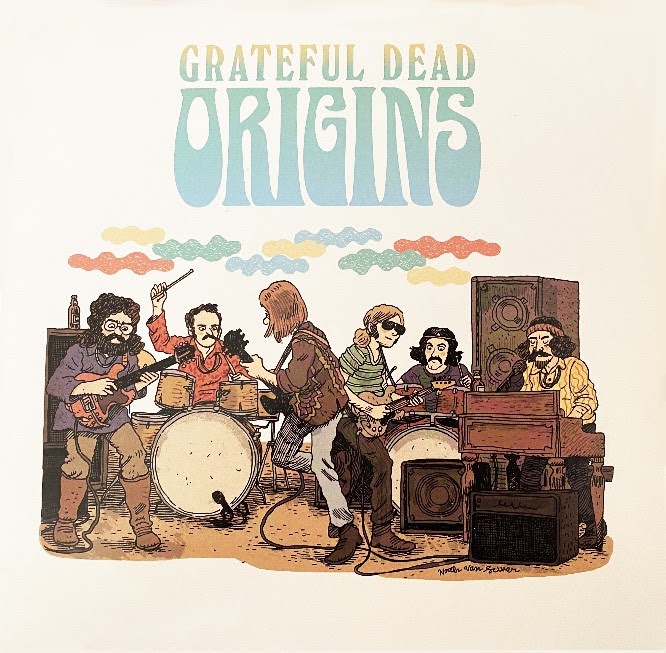 The Grateful Dead and Z2 Comics will first make Grateful Dead Origins available in a strictly limited collectors deluxe edition on June 19. It will include an exclusive vinyl LP of an unreleased recording from an August 1968 performance at the Fillmore West in San Francisco with cover art by Noah Van Sciver.
Recorded to 8-track analog tape and mastered by Grammy-winning engineer David Glasser, the Deluxe Edition Vinyl LP includes the first known West Coast live rendition of "St. Stephen," and the first known performance of its "William Tell Bridge," which would join "St. Stephen" to "The Eleven." The edition will come in a hardcover, oversized, individually-numbered coffee table edition featuring exclusive prints and autographed by the comic creators.
"Our plan was always to time the release to the week of Record Store Day, giving comic shops and booksellers the ultimate music book for their customers," says Z2 publisher Josh Frankel. "We will still do that, it will just happen in June now." The standard softcover edition will feature an exclusive download of rare selections from the early years of the band. That edition comes out on June 23.
The original story, written by Chris Miskiewicz and illustrated by Noah Van Sciver, explores the transformation of a bar band called the Warlocks into the family Jerry Garcia, Phil Lesh, Bob Weir, Pigpen, Bill Kreutzmann and Mickey Hart became.
"Grateful Dead Origins brings the band's beginnings to life, artistically, verbally, and musically," Grateful Dead audiovisual archivist and legacy manager David Lemieux said in a statement. "We've all seen some photos of the band onstage in those early days, and heard plenty of music from 1966 through 1969, but everything else, how they became the Grateful Dead, has been obscured from the history books only through lack of documentation. While Origins isn't a discovery of primary archival documents from this era, it visually, creatively, and tastefully fills in the gaps that the historical record's archive might have missed. We're thrilled to have worked with such a talented team to write and illustrate this early part of the Dead's story."
Starting in 1965, the band and its fans, linked by common ideals, created a seamless connection. When the group hit the road, Dead Heads went on tour, following the band from city to city. By 1995, Grateful Dead had attracted the most concert goers in the history of the music business. "We've seen so many photos and videos of the Grateful Dead in the 1980s and beyond, and even quite a bit from the 1970s," Lemieux said in a statement. "The 1960s, though, largely remain a visual mystery in terms of the band, especially the earliest days, 1965 and 1966, but also through to 1969."
The Grateful Dead Origins deluxe edition is available for pre-order at www.z2comics.com/shop/grateful-dead. Pre-orders are now available for all configurations, which will arrive in mid-June.