Features
The Best Paranormal Podcasts For All Your Spooky Needs
Looking for a spooky time during the winter break? These are the paranormal podcasts for you.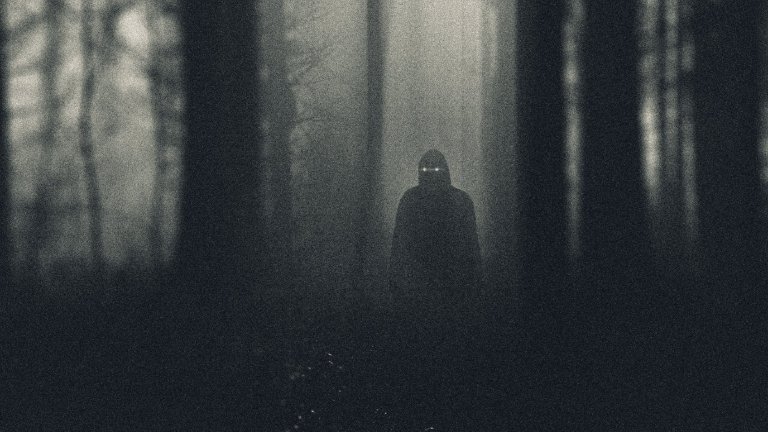 Whether you are heading out on a road trip, flying to your destinations, or just taking some time off, the holiday lull is a great opportunity to nerd out with podcasts. 
And for spooky nerds — those who prefer to tune in to topics of the strange and unusual, and get weird with lore and scary stories — there is an abundance of paranormal-themed shows out there. The entire Aaron Mahnke universe, including the hit Lore, routinely delivers. Other well-known shows that consistently chart strong, such as Jim Harold's The Paranormal Podcast, The Last Podcast on the Left, Stuff They Don't Want You to Know, Radio Rental, and Monsters Among Us, are all worth listening to.
But might we suggest a few more that should be on your radar? Below is a list of some of our favorite paranormal podcasts to listen to this winter. These are shows we love returning because they're driven by strong personalities and always feature creepy tales. So load up your smartphones and allow these podcasts to take you on a holiday journey you won't soon forget And yes, most are available on both Apple Podcasts and Spotify.
When you want to hang out with your friends
What's Up Weirdo?: John E.L. Tenney, paranormal researcher and Weird Lectures presenter, and Jessica Knapik are your new best friends in this hilariously strange phone call podcast where they riff on the unexplained, MMA, and other random topics. 
The Cryptid Factor: Actor Rhys Darby, author Dan Schreiber, and Leon "Buttons" Kirkbeck are three buddies who (sporadically, for about 14 years) gather together to discuss and joke about, you guessed it, cryptids. Ranging from Nessie to Bigfoot, the show also veers into UFO territory and weird news. 
Bigfoot Collectors Club: Actors and paranormal enthusiasts Michael McMillian (True Blood), Bryce Johnson (Expedition Bigfoot), and rockstar Riley Bray (Spindrift) chat with guests, and generally goof off about their personal paranormal history — and then occasionally do incredible deep dives into high strangeness.
When you want to hear about strange locations, haunted history, and lore
Haunted Road with Amy Bruni: Host Amy Bruni, from the paranormal series Kindred Spirits, takes listeners on a tour of haunted locations and blends history with stories by those who have had strange experiences at them.
New England Legends: In this easily digestible, award-winning podcast, author and historian Jeff Belanger and radio host Ray Auger explore the ghosts, monsters, folklore, history, and legends of New England. The show also has a supplemental app with a "Legendary Locator" that allows users to find local haunts, get directions to them while listening to the episodes, and even record and submit their own experiences.
The Haunted Objects Podcast: Paranormal researchers Greg and Dana Newkirk, from Amazon Prime's Hellier series, focus on the origins and purported phenomena associated with specific artifacts. And though this newer show has "haunted" in the title, they likewise dig into UFO evidence.
When you want to hear a scary story
Snap Judgment Presents: Spooked: Glynn Washington hosts this show featuring true supernatural stories that include phenomena beyond ghosts, but also encounters with monsters from around the world.
Stories with Sapphire: Sapphire Sandalo is a pansexual Filipino American (who also appears on Travel Channel's Ghost Town Terror) who seeks to add more empathy and diversity to the paranormal by sharing stories revolving around a different theme each episode. 
The Night Owl: True Ghost Stories: Austin based host Stephen Belyeu kicked off this show with paranormal investigations of locations, but has evolved into a story-driven show about "haunted places, haunted people, and the mysteries that surround them."
When you want interviews with celebs and spooky news
The Paranormal 60 with Dave Schrader: Longtime TV personality and radio host Schrader (Travel Channel's The Holzer Files, Ghosts of Devil's Perch), brings a news magazine approach to the paranormal with interviews, news, movie reviews, and more in a 60-minute format.
Somewhere in the Skies: Each week, author Ryan Sprague and journalist Chrissy Newton cover past and present UFO news, audio docs, and special guest interviews
Ghost Magnet with Bridget Marquardt: She may be best known for E!'s The Girls Next Door, but Bridget Marquardt has also established herself as a ghost hunter and paranormal enthusiast, and each week she speaks with another guest about their take on the unexplained.
Ghosted! With Roz Hernandez: Comedian Roz Hernandez's guests range from celebs like Patton Oswalt to well known paranormal personalities such as Adam Berry (Travel Channel's Kindred Spirits), as she discusses all manner of weird topics in a lighthearted, inquisitive way.
Talking Strange: Well, of course we have to list Den of Geek's own podcast here. Hosted by yours truly, Aaron Sagers — from Netflix's 28 Days Haunted and Discovery+/Travel Channel's Paranormal Caught on Camera — I interview celebrities (e.g. Greg Nicotero, David Dastmalchian, Alan Tudyk, Rainn Willson, the cast of CBS's Ghosts) and paranormal personalities (the cast of Destination Fear, Ghost Hunters, Kindred Spirits). We discuss all kinds of subjects, including spooky theories and paranormal pop culture, as well as newsworthy topics like the Satanic Panic, the origins of Halloween, queer ghost stories, and the representation of witches in Hollywood.
When you want fresh voices
Ghosts-N-Heauxs: Paranormal investigators Danielle and Zee have been going strong with GnH since 2019, and they've developed a consistently funny show that covers the unexplained, as well as true crime, with ridiculously entertaining detours. 
The Real Ghosts Of…: Another Austin-based podcast, The Real Ghosts Of hosted by Taylor Reneau and Nicole Riccardo takes listeners on paranormal investigations loaded with history and evidence. But then they also drop "Wine and Spirits" breakout episodes that are more conversational.
Quite Unusual: This is a newer entry to my list, but I'm already a fan of the wide array of strange and, yes, unusual topics covered by best friends Nicole and Noelle from their "Haunted Attic." They've also presented excellent episodes about cults and true crime.
For even more paranormal pop culture, check out Den of Geek's own Talking Strange podcast, hosted by Aaron Sagers, on Spotify, Apple Podcasts, and YouTube.