Features
Best Geek Holiday Stocking Stuffers
Unsure what to purchase for the geek in your life? We have a wide array of gift suggestions to snag this holiday season.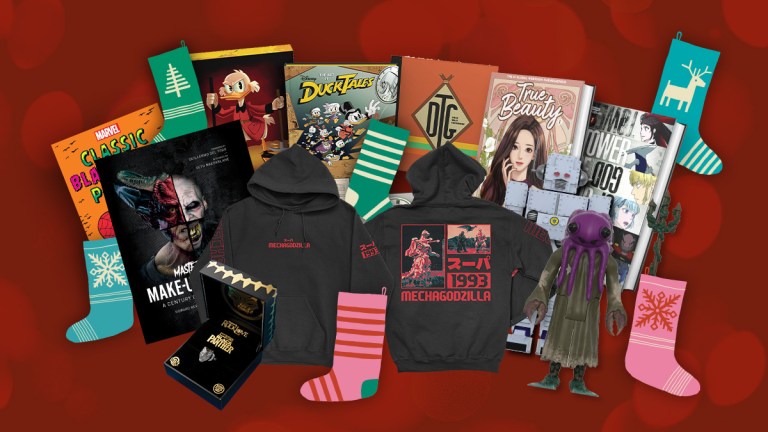 The holidays are upon us, but there's no need to panic. Instead of rushing online or, gasp, going to the mall, here's a variety of evergreen gifts that you can pick up at your own leisure. The following stocking stuffers make for perfect presents for anyone in your life… and yeah, you'll probably want some of this stuff for yourself as well! (There's no shame in that). And now, let the shopping commence!
Editor's note: Den of Geek may receive a portion of the sale proceeds via affiliate programs and partnership content.
Figures, Collectibles, and Accessories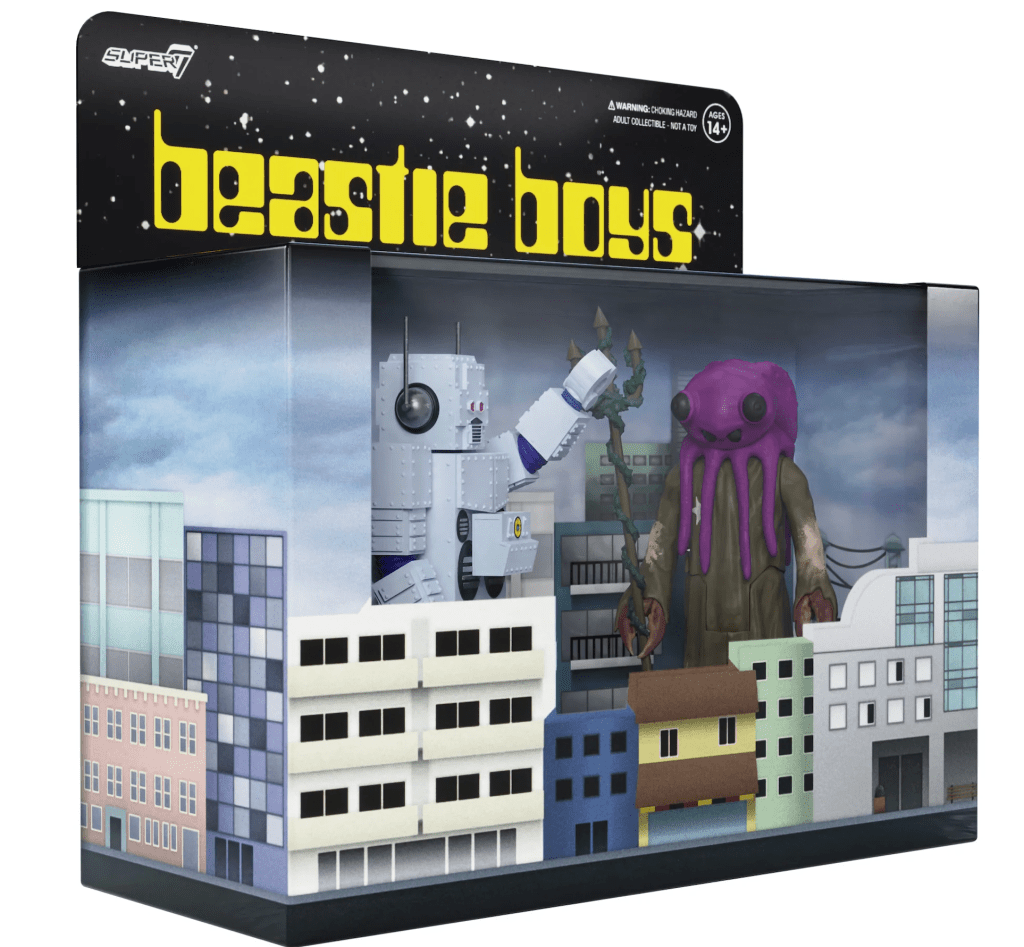 Super7's ReAction figures have always been amazing, but the company has taken things into another dimension (another dimension…) with this two-pack of toys based on the kaiju characters from the Beastie Boys' legendary "Intergalactic" music video.
(Super7. $50)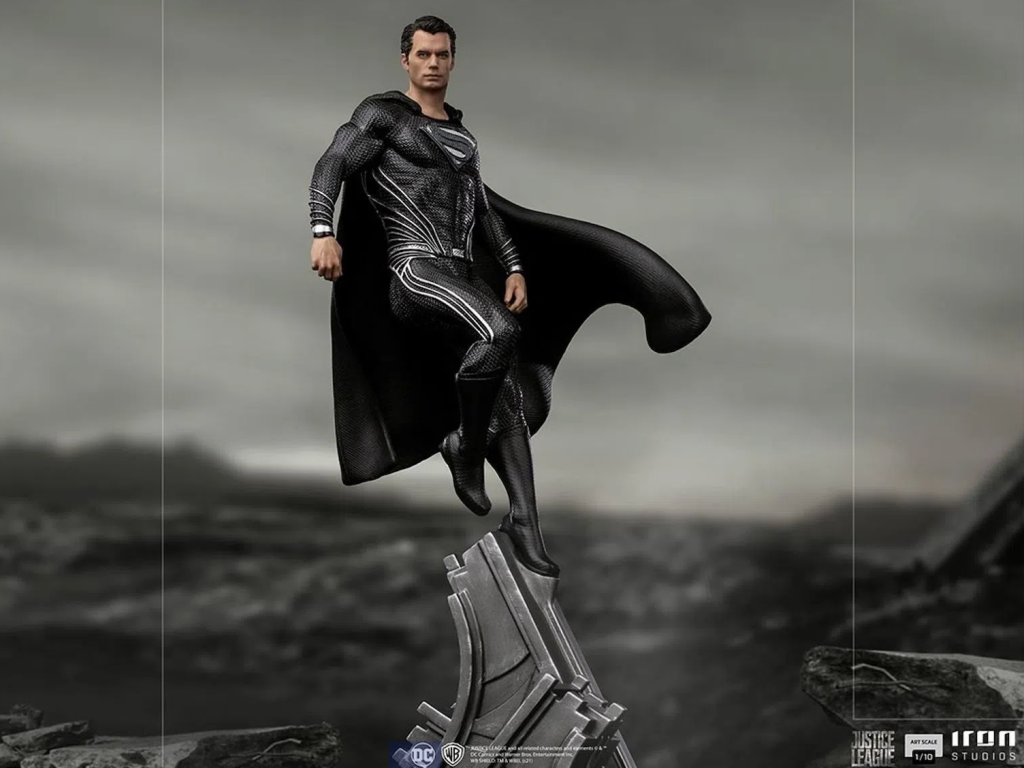 Without getting into a whole big thing about the Synderverse, something pretty much everyone can agree on is that Henry Cavill was perfectly cast as Clark Kent/Superman. While we collectively wait for Cavill to return to the role that made him an icon, take a gander at this deluxe 1/10 statue of the actor as Supes wearing the incredibly cool Kryptonian solar outfit that helps him regenerate his powers, as seen in Justice League. Measuring 11.8" (H) x 5.9" (W) x 7.4" (D), it's truly a collectible that is, pardon us, nothing short of super.
(Iron Studios, $74.99)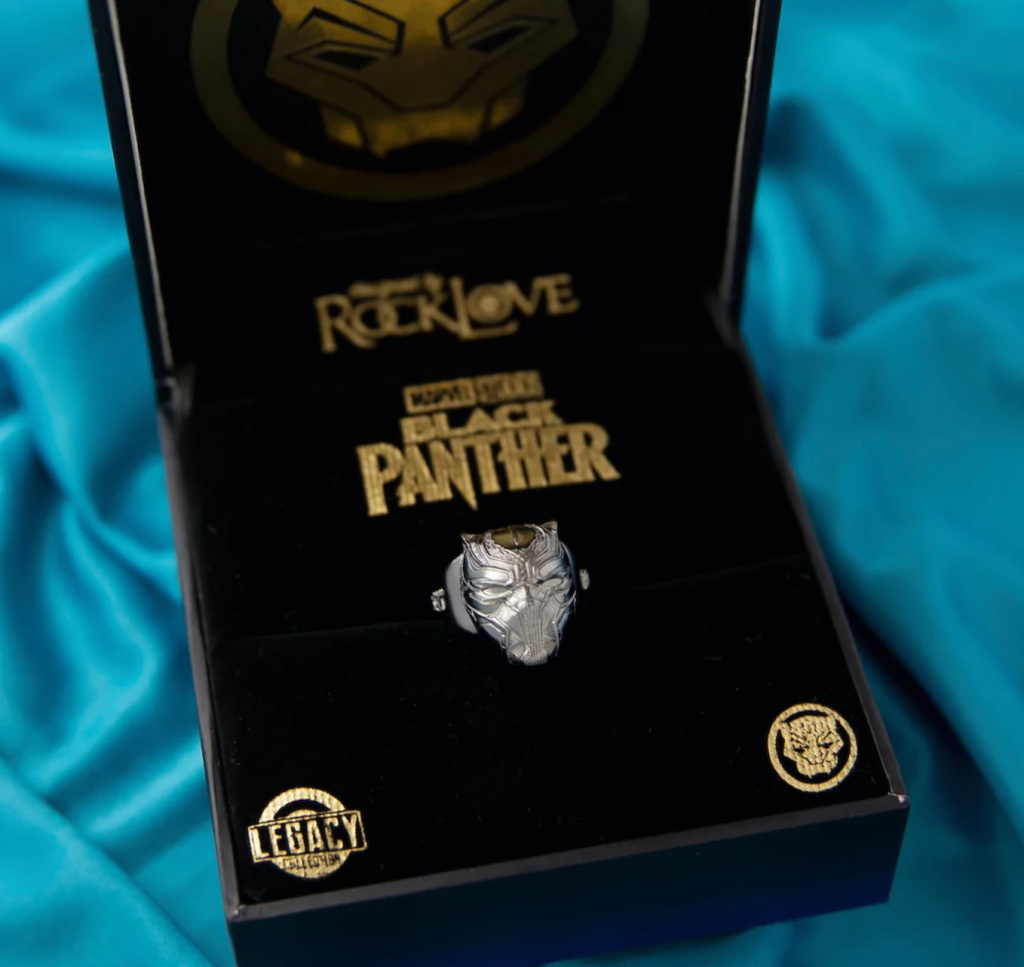 Marvel x RockLove Black Panther Legacy Mask Ring
Is this your ring? This black rhodium-plated sterling silver ring of the Black Panther mask comes in sizes 6 to 13 and includes the phrase "Wakanda Forever" written in Wakandan glyphs along the ring band. Truly a piece of jewelry fit for royalty.
(RockLove. $99.99)
Leave it to the retronauts at Super 7 to release a stylish pennant that not only showcases Charlie Brown's signature catchphrase but also sums up the collective attitude towards yet another garbage year.
(Super 7, $25)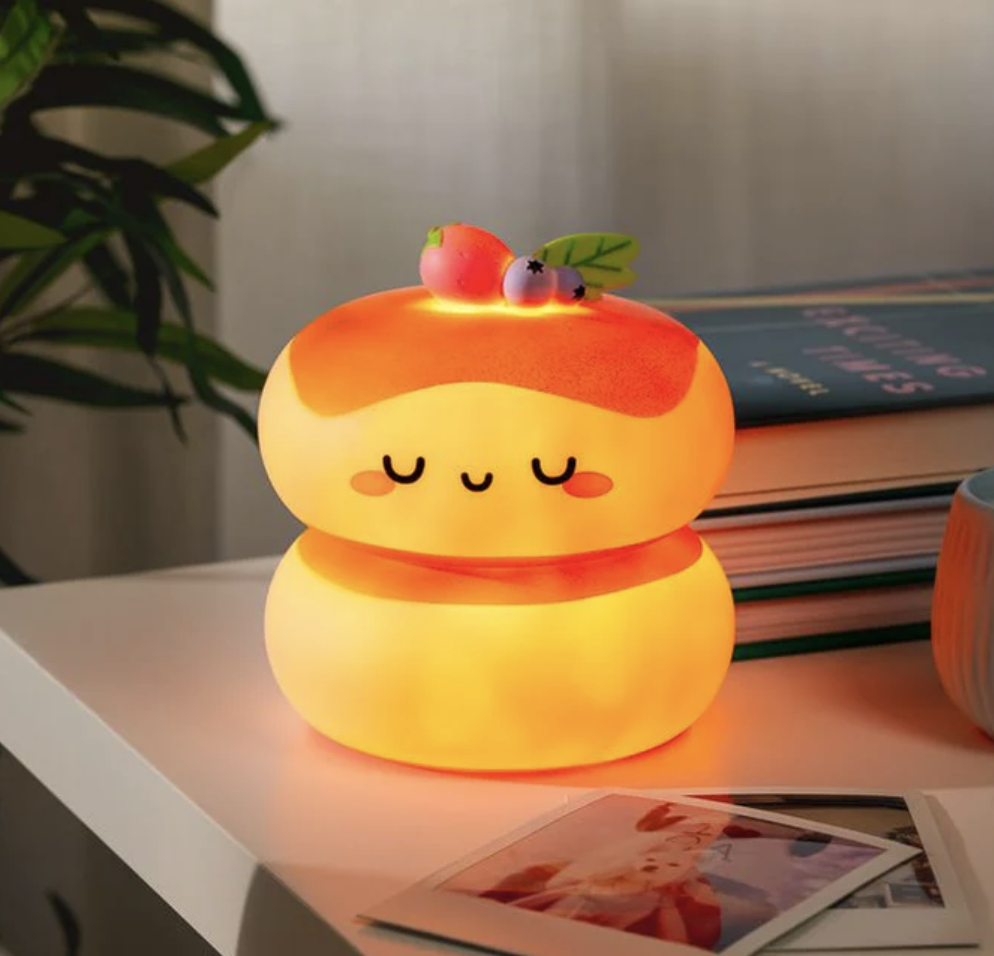 Adding a touch of light to shadowy places in your home just got considerably more adorable thanks to the illumination geniuses over at Smoko, who present this accent lamp shaped like the most content pancakes we have ever seen.
(Smoko, $16)
CLOTHING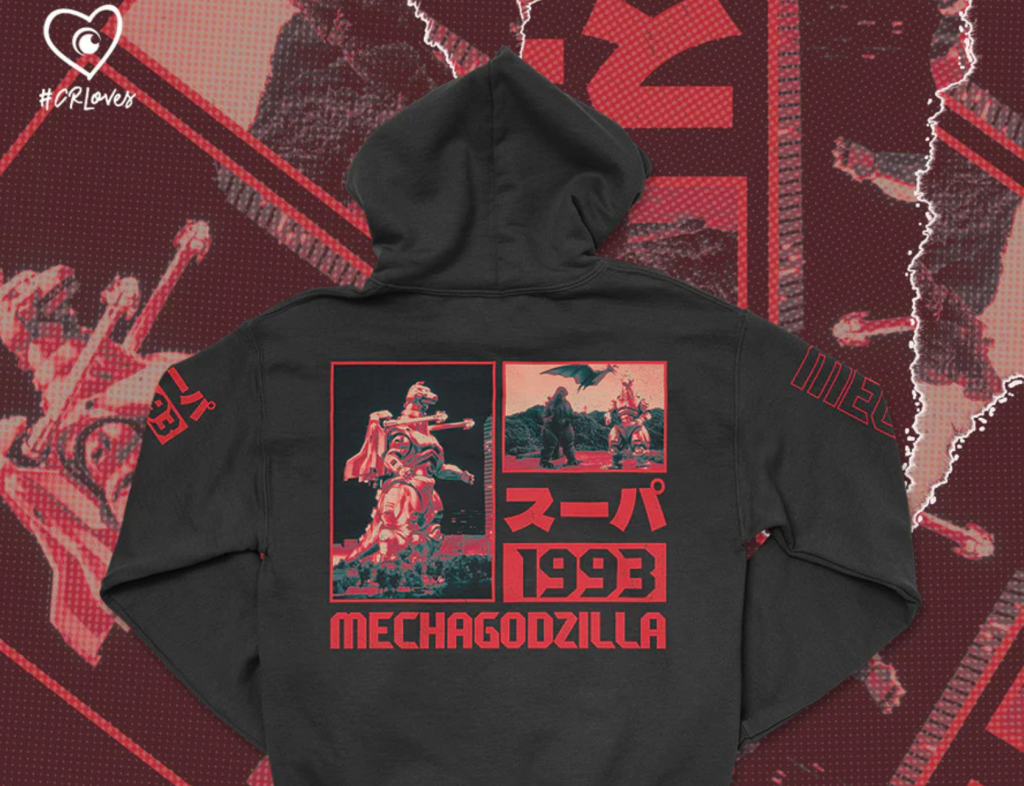 Crunchyroll MechaGodzilla Hoodie
Godzilla, but make it fashion! The Crunchyroll Loves x Godzilla III clothing line will have you skree-onking with joy over its awesomely cool wearable merch showcasing the King of the Monsters. Case in point: this MechaGodzilla Hoodie that makes us want to spend a week watching kaiju classics.
(Crunchyroll. $64.95)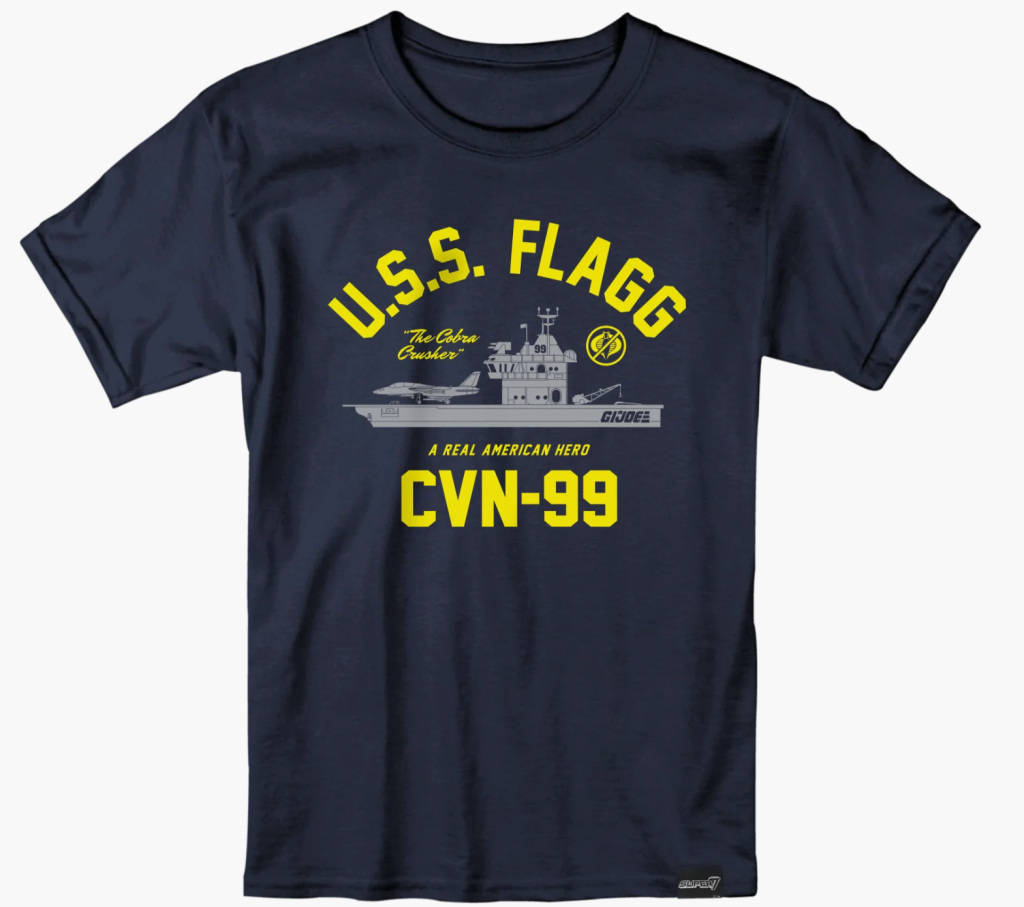 G.I. Joe U.S.S. Flagg T-shirt
Much more than just a fictional aircraft carrier, the U.S.S. Flagg is the stuff of legends. Infamously released as the ultimate G.I. Joe toy in 1985 (it had endless play features and was roughly 7-feet-long), it remains a nerd Holy Grail for many. If you or anyone you know counts yourself among their numbers, we point your way to this T-shirt from Super 7 depicting the Flagg that is a lot more practical.
(Super 7, $30)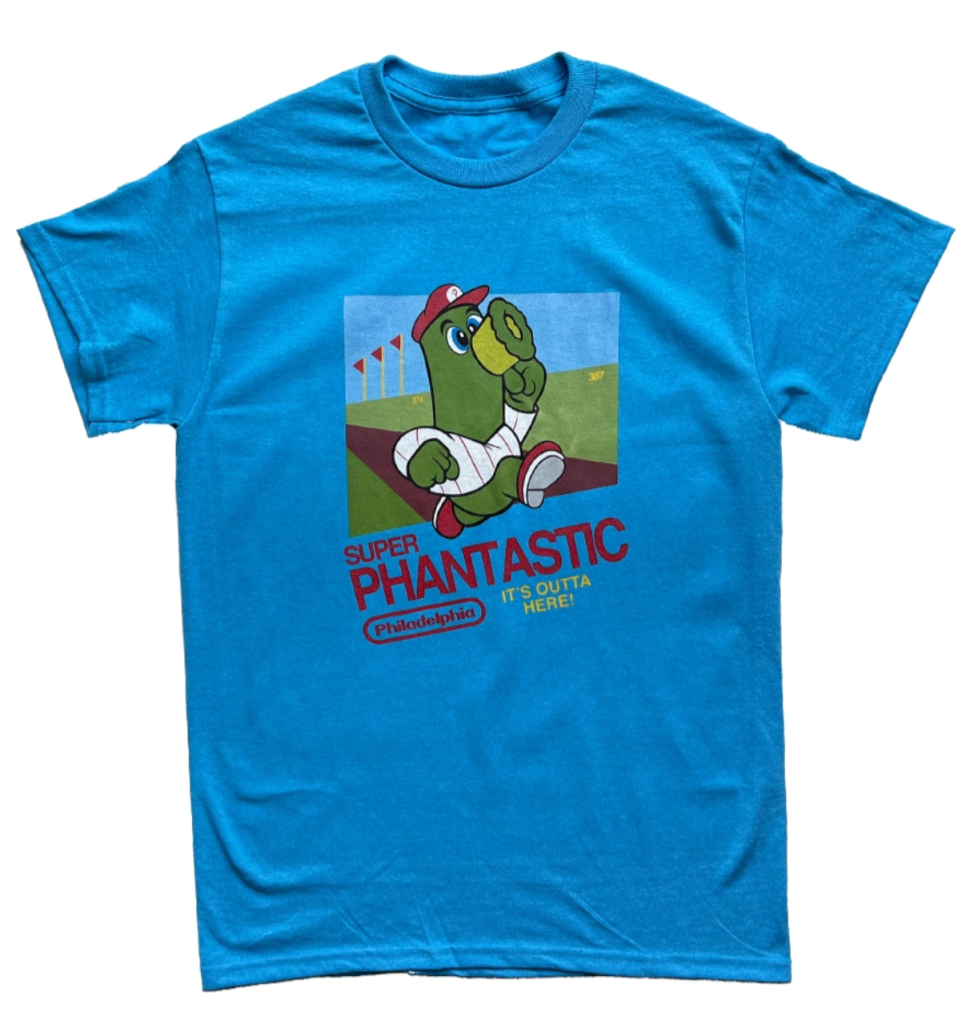 Baseball's coolest mascot is the Phillie Phanatic – suck it, San Diego Chicken – a merchandising beast so wonderful that we are actually kind of shocked he never had his own NES game. This shirt from Philadelphia tastemakers South Fellini rectifies that a bit by presenting a glimpse into what might have been.
(South Fellini, $28)
BOOKS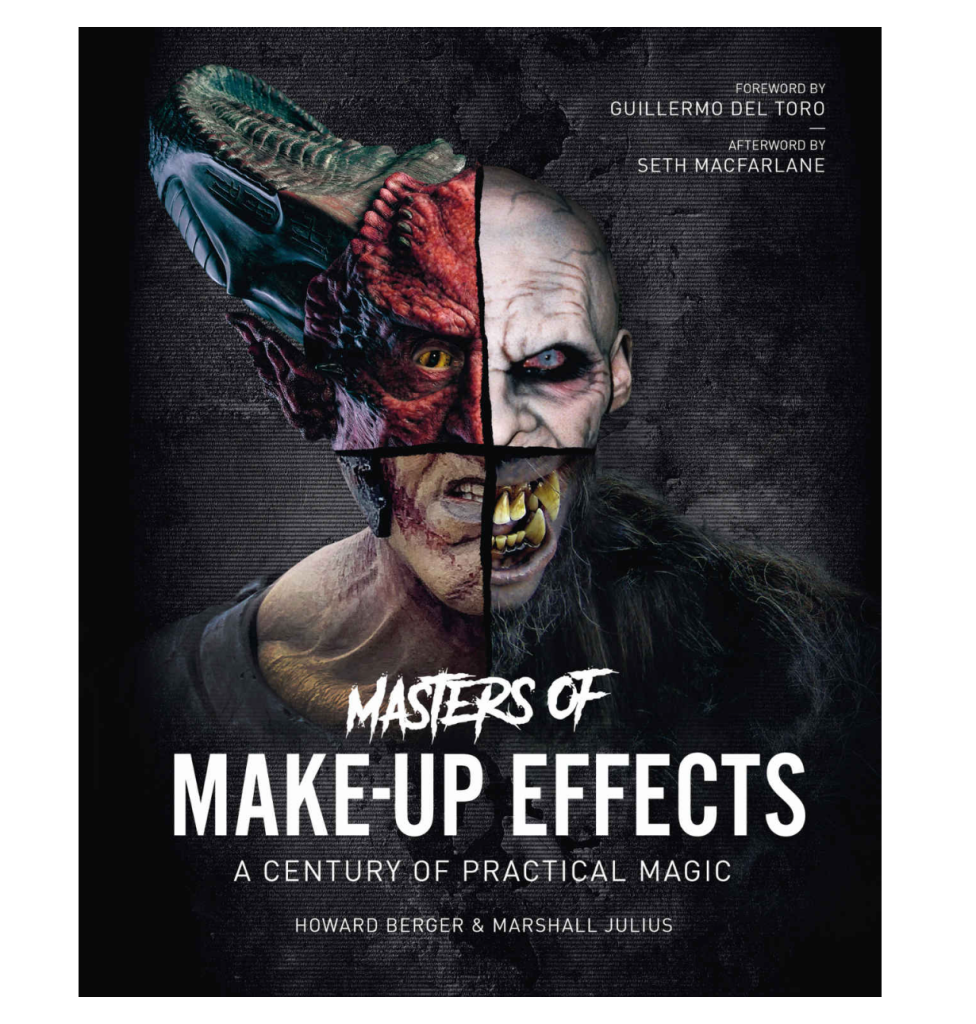 Billing itself as "a century of practical effects," Howard Berger and Marshall Julius' must-have book celebrates the creative legends who have changed the pop culture landscape through their hugely innovative make-up designs in beloved film and TV projects spanning Hollywood history—including iconic projects like The Shape of Water (whose director, Guillermo Del Toro, provides the introduction) and 1982's influential gorefest The Thing. CGI? Who needs it when the effects look this incredible?
(Welbeck Publishing Group. $39.95)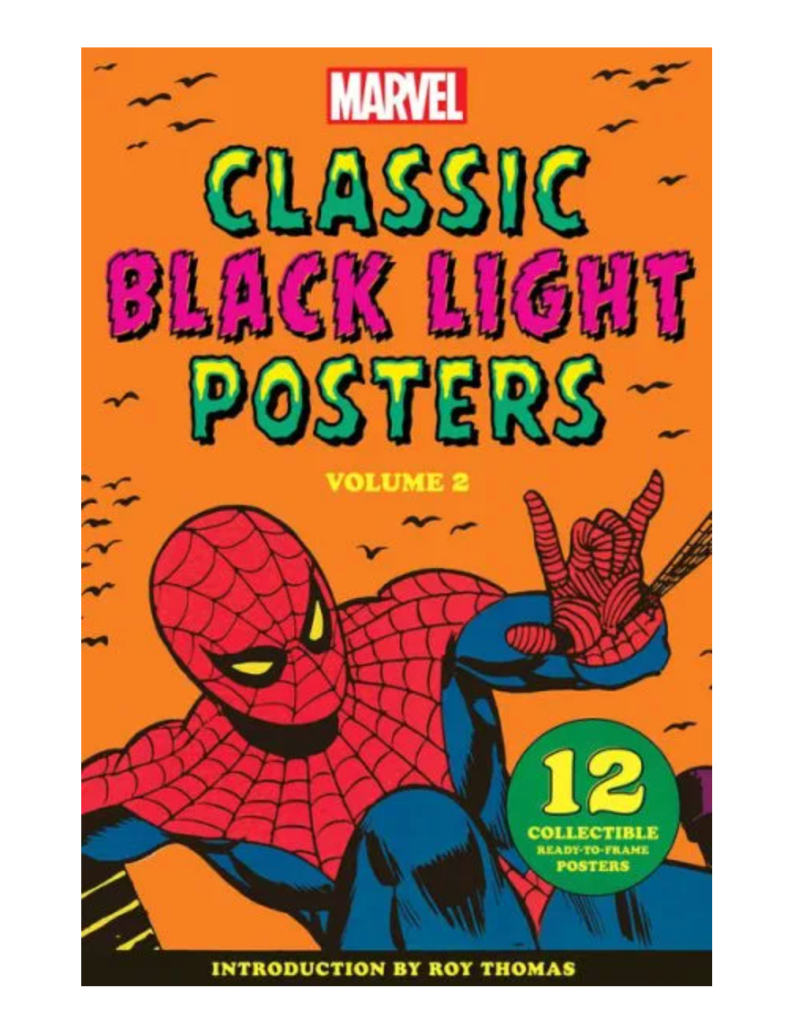 For anyone whose mantra is "make mine Marvel" comes this second portfolio volume of 12 psychedelic black light posters. Virtually indistinguishable from the 1971 originals that were released by Third Eye, Inc., each of these huge 20 x 30 items includes a stunning illustration of a Marvel legend. Our favorites include images of Spidey thwipping his way through New York City and an eye-poppingly colorful Doctor Strange poster that is like, SO TRIPPY, man. Includes a booklet with an essay from Marvel's Roy Thomas that provides context into these far-out pieces of pop art.
(Abrams ComicArts. $125)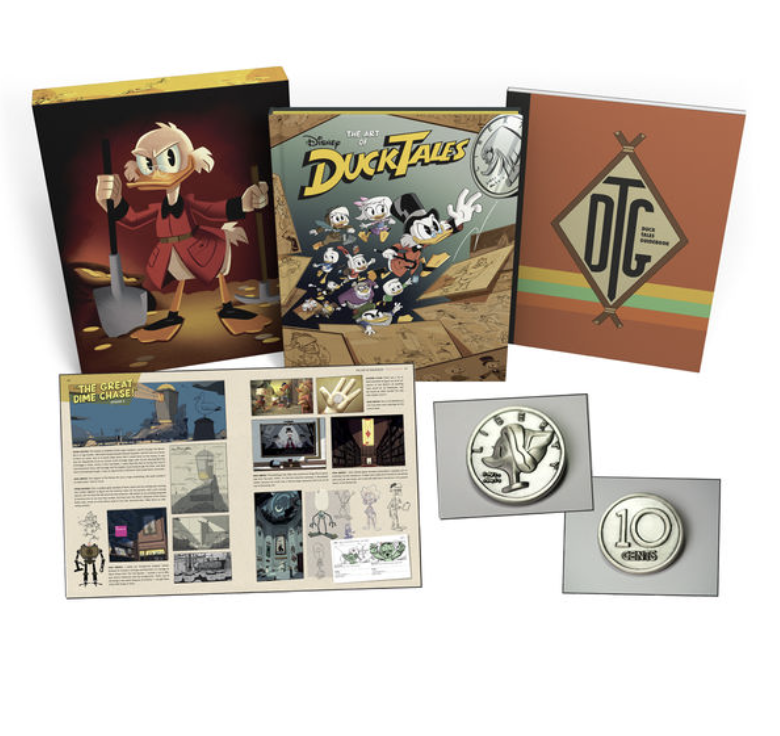 A woo ooh! Ken Plume's exhaustively researched guide to the 2017-2021 revival of Disney's beloved DuckTales is packed with exclusive information, rare illustrations, and insights from the creative staff. A gorgeous Deluxe Edition ups the ante even more by including a gilded copy of the book and accompanying slipcase, the bonus DuckTales Guidebook tome, and a replica of Uncle Scrooge's trusty ten-cent piece.
(Dark Horse Books. Standard Edition: $49.99/Deluxe Edition $99.99)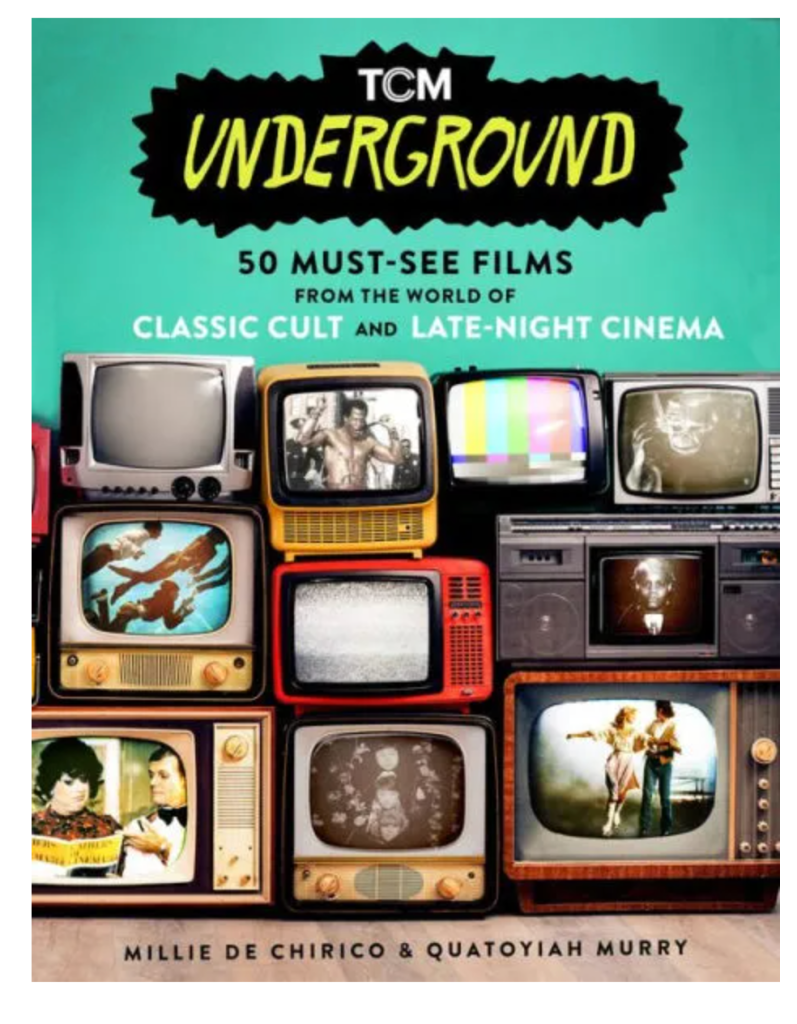 TCM Underground: 50 Must See Movies from the World of Classic Cult and Late-Night Cinema
Even if you think you know everything there is to know about cult movies, psychotronic films and just generally strange/interesting cinema, this in-depth exploration of the fringes of entertainment from authors/programmers Millie De Chirico and Quatoyiah Murray (based on TCM's celebrated programming block of the same name) will open up your eyes to treasures you've yet to experience.
(Running Press, $24.99)
From our partners at WEBTOON Unscrolled
With a global readership of an incomprehensible 5.5 billion, Yaongyi's WEBTOON comic True Beauty follows outcast teen Jugyeong Lim as she changes her life through creative makeover videos for the Internet. As her social status changes, she lives in fear that her past will be revealed. Smart and touching, the series examines issues ranging from body image to the power of social media – making this a must read.
(WEBTOON Unscrolled, $24.99 hardcover / $18.99 paperback)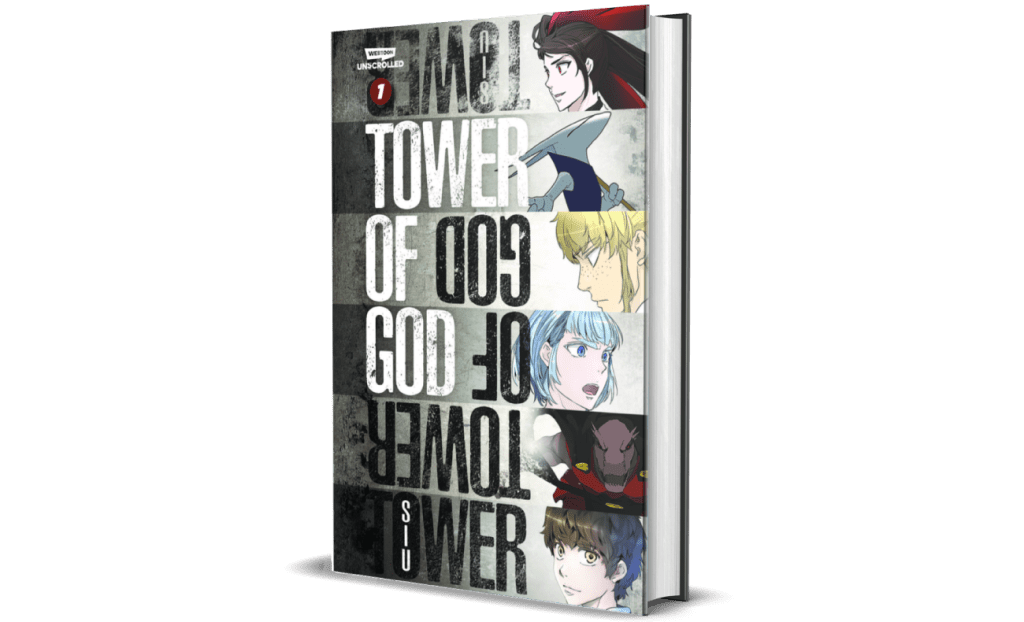 Friendship can overcome any obstacle. That's the message at the heart of S.I.U.'s Webtoon sensation Tower of God. As Bam makes his way up a treacherous tower to be reunited with his BFF Rachel, he directly encounters the perils of wealth and power while showing true heroism. Along the way he faces unimaginable evil and begins to learn the truth about his relationship with Rachel.
(WEBTOON Unscrolled, $24.99 hardcover / $18.99 paperback)
From Our Partners at TOYNK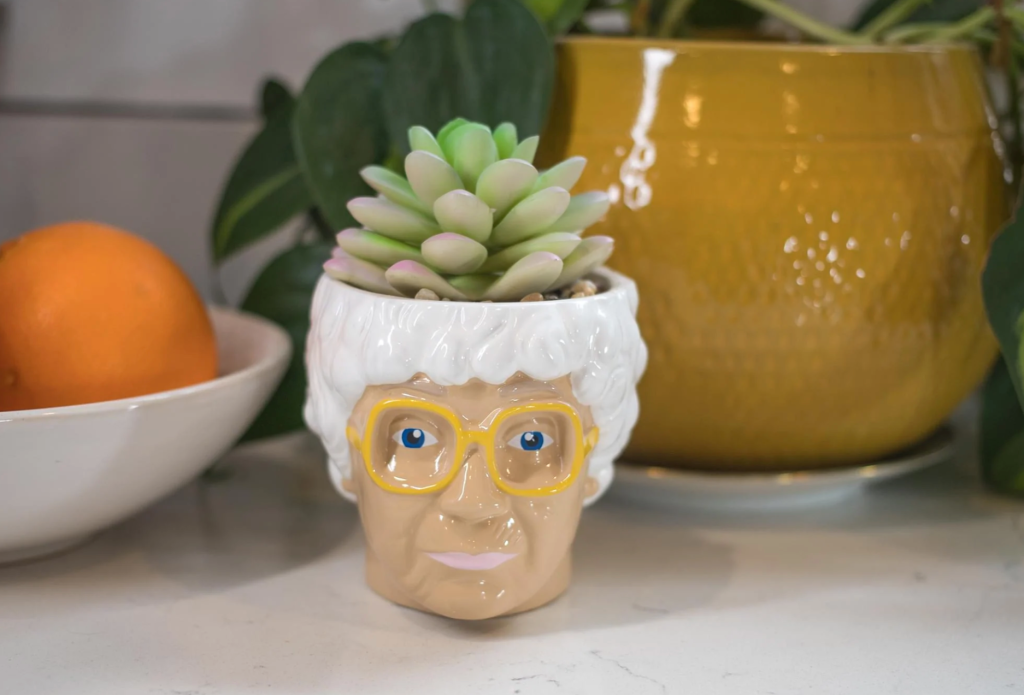 We have to wonder if at any point in her lifetime Estelle Getty ever dreamed that one day her head would be the subject of a collectible mini planter. Probably not, but stranger things have happened. Shady Pines threat not included.
(Silver Buffalo, $19.99)
Gronk! (That's intended to be Chewie's roar). Made from actual Wookiee fur – kidding, its faux leather – this Chewbacca-inspired messenger bag is perfect for your trip into the office or to Life Day celebrations.
(Comic Images, $139.99)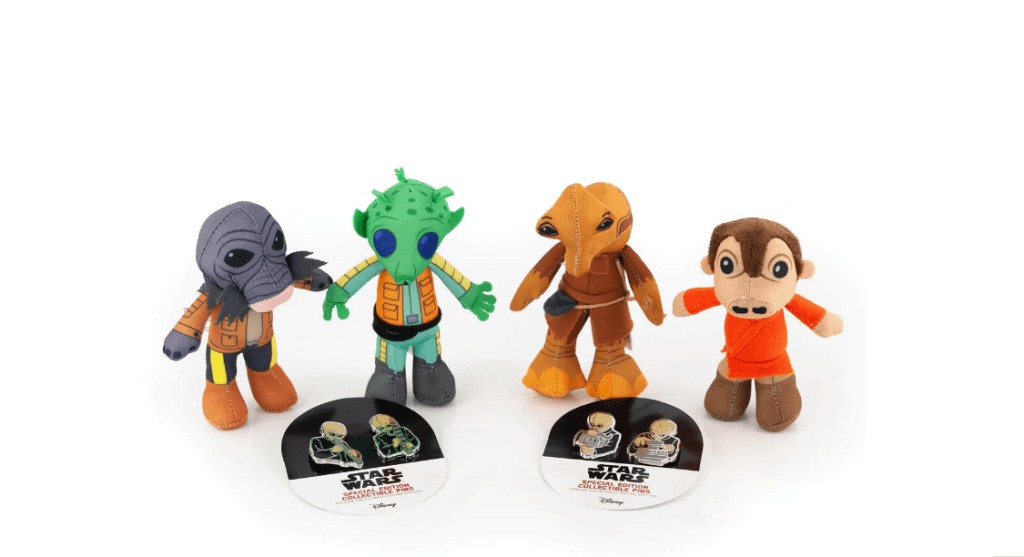 Star Wars Cantina Plush Set with Exclusive Pins
That little stuffed Greedo has stared into our souls and seen us as we truly are, maybe for the first time ever.
(Seven20, $19.99)