News
The Dark Knight's David S. Goyer to Develop Scripted Spotify Podcast Batman Unburied
David S. Goyer, acclaimed screenwriter behind The Dark Knight Trilogy, returns to Batman with a scripted podcast for Spotify.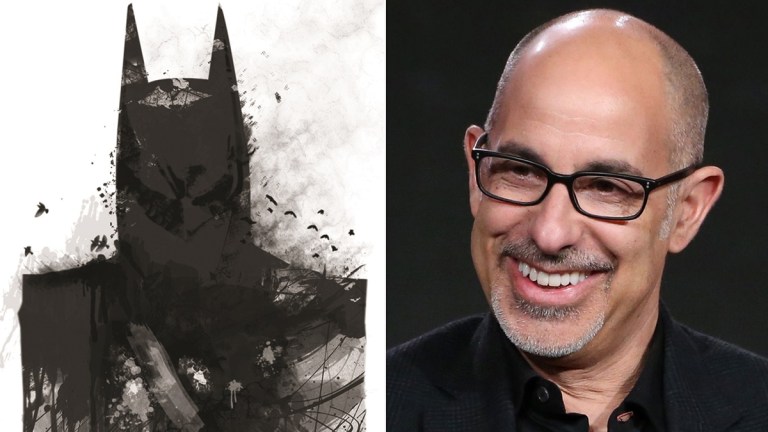 The powerful, action-packed and bleak vision of Batman, as depicted in director Christopher Nolan's legendary films of The Dark Knight Trilogy, is making a return on a new medium with a new audio project from the acclaimed scribe who developed and co-wrote those films, David S. Goyer. Indeed, Goyer's vision of Batman will be the focus of a dramatic podcast for Spotify.
Batman Unburied is the title for the scripted podcast series, as DC, Warner Bros. and Spotify have collectively announced. The project will be the first to fulfill a deal announced this past June between Warner and Spotify designed to conjure a slate of DC Comics-adapting podcasts exclusively for the audio media platform. Thusly, Unburied is being penciled-in for a 2021 release window, brandishing a story conceived by Goyer, who is also set to shepherd the series as executive producer.
While the announcement of Batman Unburied's development did not come with a plot description of any kind, Goyer does seem to telegraph his tonal intent, expressing in the announcing statement:
"I've been a fan of narrative podcasts for some time and was looking for the right story—returning to Batman seems like the perfect opportunity." He continues, "We'll be using the unique advantages of audio to dig into the more nightmarish members of the Dark Knight's Rogues Gallery."
Indeed, Goyer's tease of a "nightmarish" depiction (not to be confused with the Zack Snyder-esque "Knightmare" vision, which Goyer co-wrote,") of the iconic Batman rogues gallery does seem to indicate that Unburied might manifest as something even darker than The Dark Knight Trilogy, which, apropos to the unified title, was quite dark to say the least. Yet, "nightmarish" might have been a subconsciously-inspired adjective, seeing as Goyer is currently developing Netflix's live-action serial television rendition of Neil Gaiman's DC Vertigo comic title Lord of Dreams, The Sandman; a property which recently released a podcast audio drama of its own—without Goyer's involvement—for platform Audible.
Of course, Goyer's scriptwriting resume reads as an embarrassment of genre riches, even without The Dark Knight Trilogy. Indeed, he's put his proverbial finger in the pies of prominent scripts such as Terminator: Dark Fate, Batman v. Superman: Dawn of Justice, Man of Steel, Ghost Rider: Spirit of Vengeance, the Blade Trilogy and Dark City, along with TV runs on Da Vinci's Demons, Constantine, Blade: The Series, Sleepwalkers and too many more to mention. Suffice it to say, the guy's credentials are impressive. Thusly, Spotify offers appropriate praise for the attached conjuror of the platform's inaugural DC Comics drama, with Dawn Ostroff, Spotify's Chief Content and Advertising Business Officer, stating:
"David Goyer is an exceptional talent, and we can think of no better leader to leverage the infinite possibilities of podcasting to bring the nearly three hundred million Spotify users around the world a Batman saga for the ages."
As mentioned, Batman Unburied is being eyed for the vague premiere window of 2021. However, there will be plenty of Goyer-conjured drama to await, with the aforementioned Netflix Sandman series in development, along with his reported attachment to a reboot movie of Clive Barker's Pinhead-centric Hellraiser horror franchise also on his docket.