News
The Dark Knight Rises Was Nearly Hit with an NC-17 Rating Over a Death Scene
A particularly gruesome death scene almost saw Christopher Nolan's 2012 Dark Knight Trilogy closer get stuck with an NC-17 rating.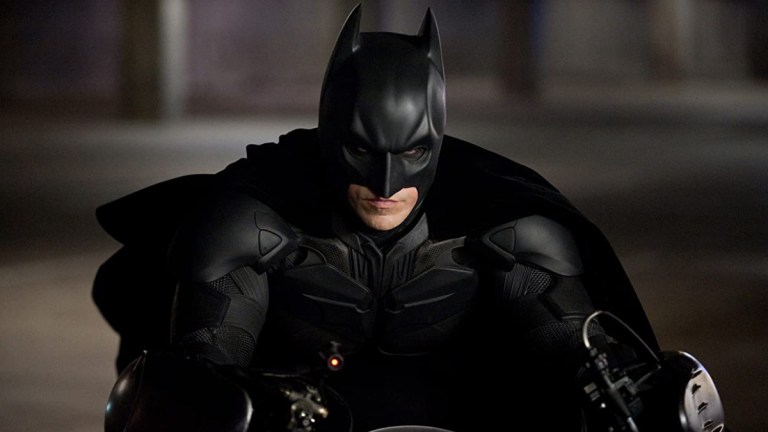 The Dark Knight Rises had an uphill battle going into its 2012 release. Indeed, notwithstanding the film's eternal juxtaposition to the Aurora, Colorado theater tragedy, it faced the task of following up on what was already widely considered the best comic book movie of all time in 2008's The Dark Knight and the legacy set in stone by the late Heath Ledger's posthumous Oscar-winning performance. However, the film did manage to avoid one prospectively damaging hurdle for its box office chances: an NC-17 rating.
Nearly a decade removed from the release of the closing chapter of director Christopher Nolan's Dark Knight Trilogy, it has been revealed that the entry from the reliably PG-13, intensely dramatic action-packed comic book movie franchise was close to being bound by the financially constricting shackles of an NC-17 from the MPAA over one specific scene. As Matthew Modine—who played Peter Foley, the Batman-hating second-in-command of Gary Oldman's Commissioner Gordon—disclosed to Cinema Blend's "Reel Blend" podcast, it was the originally-shot version of his character's death that put the film's rating in jeopardy. He explains of the director's move:
"He cut my death scene out of Dark Knight Rises. Because he said it was so violent that it would have gotten an NC-17 rating." Modine further explains of the director's crucial change, "Marion Cotillard [her character, Miranda/Talia al Ghul] — after Bane [Tom Hardy's main villain] dies and Batman, Chris [Bale] gets stabbed, she gets in one of those vehicles. She starts to drive away, and I'm shooting at her. And I got run over. All it does is, it just cuts, and I'm on the ground, dead. But it was so violent."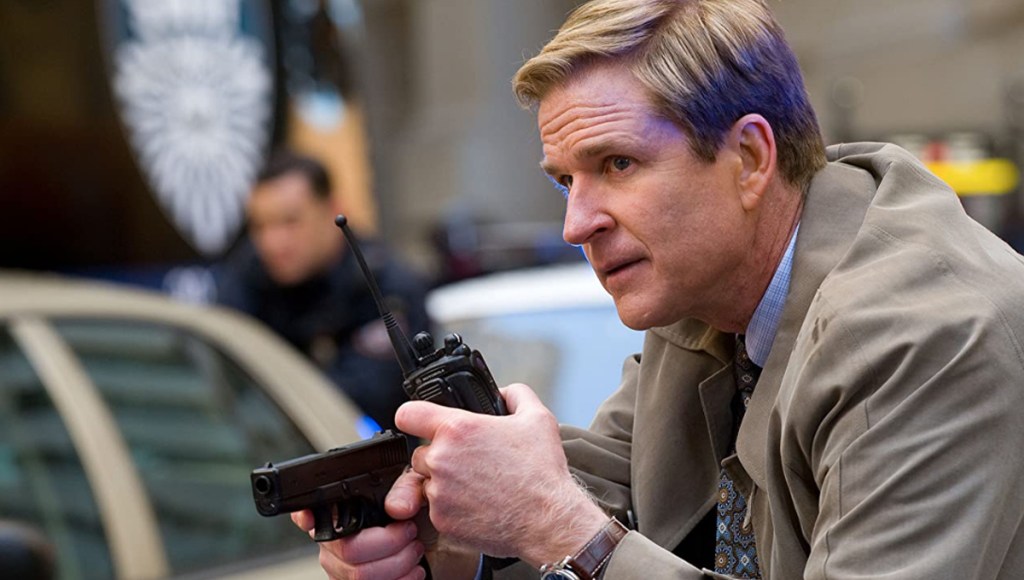 While violent scenes were par for the course in Nolan's Dark Knight Trilogy, there was clearly something in Foley's assault by automobile exceptional enough for the PG-13-aimed film to cross a line well past R-rated territory into offensive NC-17 depths. Thankfully, Modine elaborates on what occurred in the scene, painting a morbid picture, stating:
"The guy that was doubling me got hit by the car. They put a plexiglass thing on the front of [the car] and he got hit. They had ropes to pull him into the air, but he went up and they dropped him from about 15 feet, and the sound of his body hitting the cobblestone street in front of the New York Stock Exchange, it was sickening. And I remember I looked at Christopher Nolan when we shot it and his face was white. He was like, 'OK, let's move on. We got that.' But it was like, 'Oh my God, is that guy going to get up? Is he okay?' But [Nolan] said that if he would have put it in the movie, it would've got an NC-17 rating because it was so violent."
Of course, those who saw the final product of The Dark Knight Rises may remember that Foley ended up getting gunned down during the grandiose street conflict between the Gotham Police Department and Bane's army; something that, in retrospect, was an on-the-fly change to an originally ultraviolent onscreen demise that proved less…impactful. (Too soon?) However, this potentially memorable offering for the annals of automobile-inflicted movie deaths—a category, in this writer's humble opinion, still topped by the splat-strewn slaying of Paul McCrane's toxic-waste-blanched thug, Emil, in 1987's RoboCop—was clearly not worth sacrificing the film to the audience-restricting altar of an NC-17 rating. Certainly, the film's final $1 billion global gross pretty much confirms that it was the right move.
Likewise, one should not expect anything similarly over-the-top for the future of the Batman film franchise, which happens to be glistening at the moment, with Robert Pattinson donning the cape and cowl for Warner's DC Extended Universe reboot, The Batman, which just resumed production in England after the star's reported positive COVID case. However, with the cinematic continuity's upcoming Flash solo movie set to feature returns for previous big screen Batman stars like Ben Affleck and even Michael Keaton, the possibility of seeing Nolan's Batman, Christian Bale, back in gruff-voiced vintage form has been raised significantly. – Not so much for Peter Foley, though.