News
Sandman And Foundation Hope To Resume Production In October
The highly anticipated adaptations of Foundation and Sandman may tentatively begin shooting again this fall, says David S. Goyer.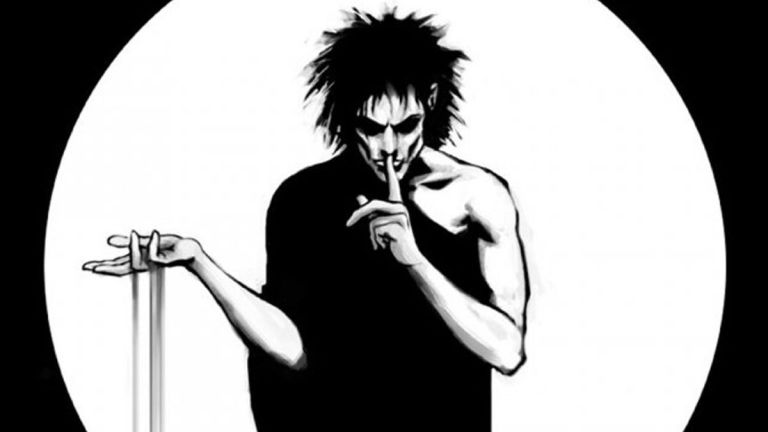 The long-awaited adaptations of Isaac Asimov's sci-fi classic Foundation and Neil Gaiman's legendary comic book The Sandman are aiming to resume production this fall after being shut down earlier this year by the coronavirus pandemic.
That news comes from David S. Goyer, who's an executive producer on both projects and was asked about their status during an interview he gave on Saturday (July 25) as part of Comic-Con@Home. He revealed, "Ironically, both projects are hoping to start shooting again in October."
Goyer explained, "Foundation was a little further along. We'd filmed about 40 percent of the first season when we were forced to shut down. Sandman was supposed to start shooting in May, I believe. We were in the early scripting stage. Allan Heinberg (Wonder Woman) is the day-to-day showrunner on that, while I'm handling Foundation."
Foundation was actually shooting in Europe, where COVID-19 arrived earlier and escalated quickly before jumping to North America.
"Myself and the cast and crew were getting increasingly alarmed in January and February, and we were telling the studios that we thought we were going to have to shut down," recalled Goyer. "At first everyone — or most people — didn't think it was going to be that bad in America, while over in Europe we were getting extremely concerned and we stopped shooting Foundation on March 12th."
(Note: Goyer also revealed during the interview that his mother passed away seven weeks ago from COVID-related issues. Den of Geek offers its deepest condolences.)
Goyer shared that a number of cast and crew members in Europe got ill after the shutdown, but added that he's been able to keep working on both Foundation and The Sandman while quarantined at home. "I'm really grateful to be able to continue working," he said. "Whereas so many people aren't able to continue working during this period. It's not as bad now in Europe as it is in America, so we're hoping to be able to go back and start filming again."
Foundation is based on a series of books by Asimov that take place in a far future where a human Galactic Empire dominates the galaxy. When a mathematician named Hari Seldon (Jared Harris) deduces through a theory called psychohistory that the Empire is doomed to collapse, he begins assembling a secret team of scientists and engineers with the goal of cutting the inevitable dark ages from 30,000 years to just a single millennium.
Numerous filmmakers including Roland Emmerich and Jonathan Nolan have tried to bring the cerebral sci-fi epic to both the big and small screen, with Apple TV+ finally getting this adaptation into production earlier this year.
As for The Sandman, that too has long languished in development hell, with Goyer, screenwriter Eric Heisserer and actor Joseph Gordon-Levitt all attached to a feature film version at one point or another in recent years.
Netflix ordered the property direct to series last year, without even requesting a pilot, with Gaiman and Goyer on board as executive producers. The books focus on the quest of Dream/Morpheus, one of seven metaphysical beings who personify different aspects of human consciousness.
Both series, with any luck, will arrive on their respective platforms in 2021.