Features
Top Horror Books in September 2021
From the gory to the eerie, horror brings us cathartic chills and gritty adventure. Here are our most-anticipated horror books coming out in September 2021 …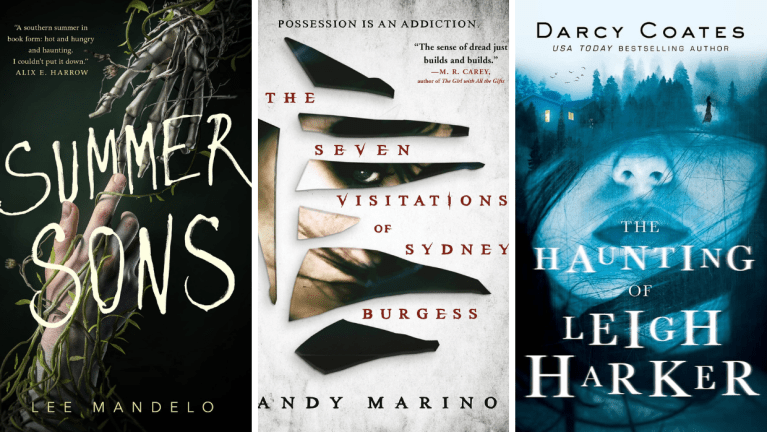 From the gory to the eerie, horror brings us cathartic chills and gritty adventure. Here are our most-anticipated horror books coming out in September 2021 …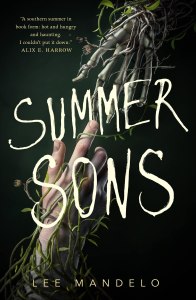 Summer Sons by Lee Mondelo
Type: Novel
Publisher: Tordotcom Publishing
Release date: Sept. 28
Den of Geek says: Romance-tinged horror with a strong sense of place brings a unique hook to this fantastical story.

Publisher's summary: Andrew and Eddie did everything together, best friends bonded more deeply than brothers, until Eddie left Andrew behind to start his graduate program at Vanderbilt. Six months later, only days before Andrew was to join him in Nashville, Eddie dies of an apparent suicide. He leaves Andrew a horrible inheritance: a roommate he doesn't know, friends he never asked for, and a gruesome phantom that hungers for him.
As Andrew searches for the truth of Eddie's death, he uncovers the lies and secrets left behind by the person he trusted most, discovering a family history soaked in blood and death. Whirling between the backstabbing academic world where Eddie spent his days and the circle of hot boys, fast cars, and hard drugs that ruled Eddie's nights, the walls Andrew has built against the world begin to crumble.
And there is something awful lurking, waiting for those walls to fall.
Buy Summer Sons by Lee Mondelo.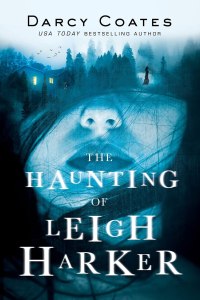 The Haunting of Leigh Harker by Darcy Coates
Type: Novel
Publisher: Poisoned Pen Press
Release date: Sept. 7

Den of Geek says: Ghosts haunt this confident, mystery-flavored take on the classic haunted house story.
Publisher's summary: Leigh Harker's quiet suburban home was her sanctuary for more than a decade, until things abruptly changed. Curtains open by themselves. Radios turn off and on. And a dark figure looms in the shadows of her bedroom door at night, watching her, waiting for her to finally let down her guard enough to fall asleep.
Pushed to her limits but unwilling to abandon her home, Leigh struggles to find answers. But each step forces her towards something more terrifying than she ever imagined.
A poisonous shadow seeps from the locked door beneath the stairs. The handle rattles through the night and fingernails scratch at the wood. Her home harbours dangerous secrets, and now that Leigh is trapped within its walls, she fears she may never escape.
Buy The Haunting of Leigh Harker by Darcy Coates.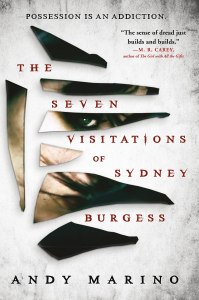 The Seven Visitations of Sydney Burgess by Andy Marino
Type: Novel
Publisher: Redhook
Release date: Sept. 28
Den of Geek says: Robust characterization provides a background to a different type of home invasion in this novel that has earned praise from M. R. Carey, author of The Girl with All the Gifts.
Publisher's summary: Possession is an addiction.
Sydney's spent years burying her past and building a better life for herself and her young son. A respectable marketing job, a house with reclaimed and sustainable furniture, and a boyfriend who loves her son and accepts her, flaws and all.
But when she opens her front door, and a masked intruder knocks her briefly unconscious, everything begins to unravel.
She wakes in the hospital and tells a harrowing story of escape. Of dashing out a broken window. Of running into her neighbors' yard and calling the police.
The cops tell her a different story. Because the intruder is now lying dead in her guest room—murdered in a way that looks intimately personal.
Sydney can't remember killing the man. No one believes her.
Back home, as horrific memories surface, an unnatural darkness begins whispering in her ear. Urging her back to old addictions and a past she's buried to build a better life for herself and her son.
As Sydney searches for truth among the wreckage of a past that won't stay buried for long, the unquiet darkness begins to grow. To change into something unimaginable.
To reveal terrible cravings of its own.