Features
Top New Horror Books in May 2021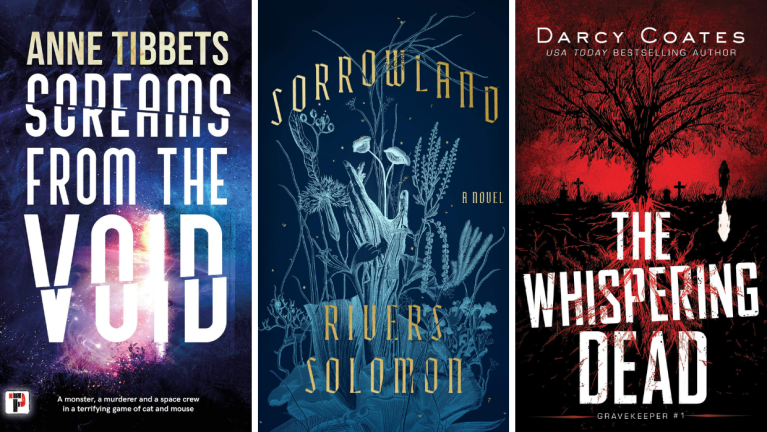 From the gory to the eerie, horror brings us cathartic chills and gritty adventure. You'll find these books at the intersection of horror and science fiction/fantasy …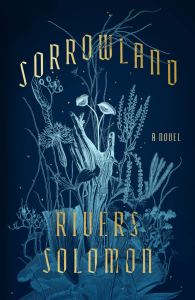 Sorrowland by Rivers Solomon
Type: Novel
Publisher: MCD
Release date: May 4

Den of Geek says: Solomon's An Unkindness of Ghosts was one of those books I couldn't stop recommending to people. Their next book looks stressful, weird and frightening in the best way.
Publisher's summary: Vern―seven months pregnant and desperate to escape the strict religious compound where she was raised―flees for the shelter of the woods. There, she gives birth to twins, and plans to raise them far from the influence of the outside world.
But even in the forest, Vern is a hunted woman. Forced to fight back against the community that refuses to let her go, she unleashes incredible brutality far beyond what a person should be capable of, her body wracked by inexplicable and uncanny changes.
To understand her metamorphosis and to protect her small family, Vern has to face the past, and more troublingly, the future―outside the woods. Finding the truth will mean uncovering the secrets of the compound she fled but also the violent history in America that produced it.
Rivers Solomon's Sorrowland is a genre-bending work of Gothic fiction. Here, monsters aren't just individuals, but entire nations. It is a searing, seminal book that marks the arrival of a bold, unignorable voice in American fiction.
Buy Sorrowland by Rivers Solomon.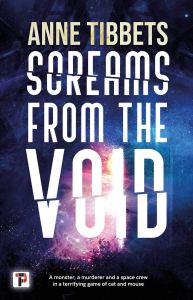 Screams from the Void by Anne Tibbets
Type: Novel
Publisher: Flame Tree Press
Release date: May 18
Den of Geek says: Some Alien DNA seems to have invaded its way into this thriller-flavored science fiction horror story. Weird life forms and conflicting crew mates make up a locked-house adventure in space.
Publisher's summary: For two years in deep space, the freighter Demeter and a small crew have collected botanical life from other planets. It's a lesson in patience and hell. Mechanics Ensign Raina is ready to jump ship, if only because her abusive ex is also aboard, as well as her overbearing boss. It's only after a foreign biological creature sneaks aboard and wreaks havoc on the ship and crew that Raina must find her grit – and maybe create a gadget or two – to survive…that is, if the crew members don't lose their sanity and turn on each other in the process.
Buy Screams from the Void by Anne Tibbets.
The Whispering Dead by Darcy Coates
Type: Novel
Publisher: Poisoned Pen Press
Release date: May 4
Den of Geek says: A fast-paced, spooky adventure puts the ghosts first and foremost. From an author known for atmospheric stories, this looks like an exciting entry in the horror-fantasy oeuvre.
Publisher's summary: Homeless, hunted, and desperate to escape a bitter storm, Keira takes refuge in an abandoned groundskeeper's cottage. Her new home is tucked away at the edge of a cemetery, surrounded on all sides by gravestones: some recent, some hundreds of years old, all suffering from neglect.
And in the darkness, she can hear the unquiet dead whispering.
The cemetery is alive with faint, spectral shapes, led by a woman who died before her time…and Keira, the only person who can see her, has become her new target. Determined to help put the ghost to rest, Keira digs into the spirit's past life with the help of unlikely new friends, and discovers a history of deception, ill-fated love, and murder.
But the past is not as simple as it seems, and Keira's time is running out. Tangled in a dangerous web, she has to find a way to free the spirit…even if it means offering her own life in return.
Buy The Whispering Dead by Darcy Coates.