Features
Top New Horror Books in August 2021
Even the height of summer brings dark nights. From the gory to the eerie, horror brings us cathartic chills and gritty adventure. Here are the best horror books coming out in August 2021 …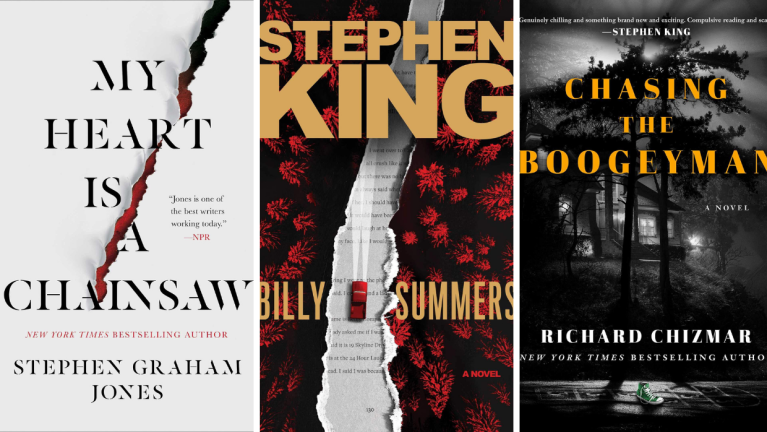 Even the height of summer brings dark nights. From the gory to the eerie, horror brings us cathartic chills and gritty adventure. Here are our most-anticipated horror books coming out in August 2021 …
Billy Summers by Stephen King
Type: Novel
Publisher: Scribner
Release date: Aug. 3
Den of Geek says: A new release from horror master Stephen King is always an event. His most recent novel traffics in good and evil, asking how far a mercenary with a personal code is willing to go.
Publisher's summary: Billy Summers is a man in a room with a gun. He's a killer for hire and the best in the business. But he'll do the job only if the target is a truly bad guy. And now Billy wants out. But first there is one last hit. Billy is among the best snipers in the world, a decorated Iraq war vet, a Houdini when it comes to vanishing after the job is done. So what could possibly go wrong?
How about everything.
This spectacular can't-put-it-down novel is part war story, part love letter to small town America and the people who live there, and it features one of the most compelling and surprising duos in King fiction, who set out to avenge the crimes of an extraordinarily evil man. It's about love, luck, fate, and a complex hero with one last shot at redemption.
You won't put this story down, and you won't forget Billy.
Buy Billy Summers by Stephen King.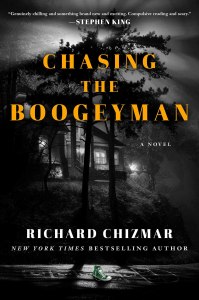 Chasing the Boogeyman by Richard Chizmar
Type: Novel
Publisher: Gallery Books
Release date: Aug. 17
Den of Geek says: Chizmar is getting rave early reviews, including from Stephen King, who says "it offers both chills and a satisfying conclusion" and "Ray Bradbury's influence is all over it."
Publisher's summary: In the summer of 1988, the mutilated bodies of several missing girls begin to turn up in a small Maryland town. The grisly evidence leads police to the terrifying assumption that a serial killer is on the loose in the quiet suburb. But soon a rumor begins to spread that the evil stalking local teens is not entirely human. Law enforcement, as well as members of the FBI are certain that the killer is a living, breathing madman—and he's playing games with them. For a once peaceful community trapped in the depths of paranoia and suspicion, it feels like a nightmare that will never end.
Recent college graduate Richard Chizmar returns to his hometown just as a curfew is enacted and a neighborhood watch is formed. In the midst of preparing for his wedding and embarking on a writing career, he soon finds himself thrust into the real-life horror story. Inspired by the terrifying events, Richard writes a personal account of the serial killer's reign of terror, unaware that these events will continue to haunt him for years to come.
A clever, terrifying, and heartrending work of metafiction, Chasing the Boogeyman is the ultimate marriage between horror fiction and true crime. Chizmar's "brilliant…absolutely fascinating, totally compelling, and immediately poignant" (C.J. Tudor, New York Timesbestselling author) writing is on full display in this truly unique novel that will haunt you long after you turn the final page.
Buy Chasing the Boogeyman by Richard Chizmar.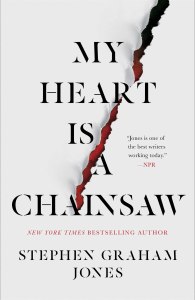 My Heart Is A Chainsaw by Stephen Graham Jones
Type: Novel
Publisher: Gallery / Saga Press
Release date: Aug. 31
Den of Geek says: Award-winning author of The Only Good Indians returns to literary horror with a novel in conversation with the slasher genre.
Publisher's summary: Alma Katsu calls My Heart Is a Chainsaw "a homage to slasher films that also manages to defy and transcend genre." On the surface is a story of murder in small-town America. But beneath is its beating heart: a biting critique of American colonialism, Indigenous displacement, and gentrification, and a heartbreaking portrait of a broken young girl who uses horror movies to cope with the horror of her own life.
Jade Daniels is an angry, half-Indian outcast with an abusive father, an absent mother, and an entire town that wants nothing to do with her. She lives in her own world, a world in which protection comes from an unusual source: horror movies…especially the ones where a masked killer seeks revenge on a world that wronged them. And Jade narrates the quirky history of Proofrock as if it is one of those movies. But when blood actually starts to spill into the waters of Indian Lake, she pulls us into her dizzying, encyclopedic mind of blood and masked murderers, and predicts exactly how the plot will unfold.
Yet, even as Jade drags us into her dark fever dream, a surprising and intimate portrait emerges…a portrait of the scared and traumatized little girl beneath the Jason Voorhees mask: angry, yes, but also a girl who easily cries, fiercely loves, and desperately wants a home. A girl whose feelings are too big for her body. My Heart Is a Chainsaw is her story, her homage to horror and revenge and triumph.