Features
Top New Horror Books in July 2021
From the gory to the eerie, horror brings us cathartic chills and gritty adventure. Here are the best horror books coming out just in time for long days in July 2021 …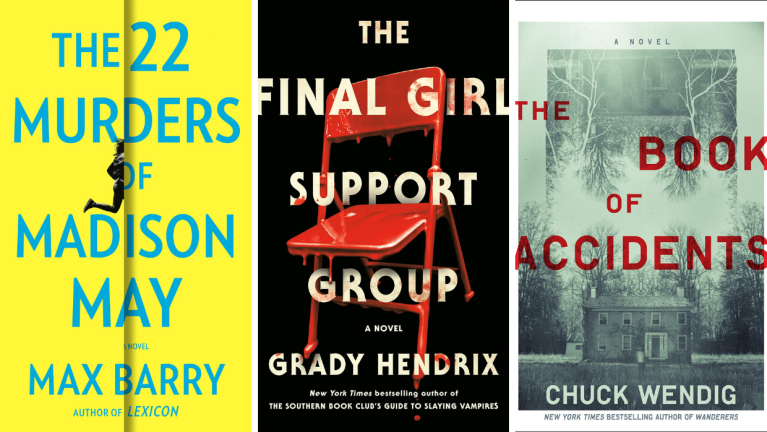 From the gory to the eerie, horror brings us cathartic chills and gritty adventure. Here are the best horror books coming out just in time for long days in July 2021 …
The Final Girl Support Group by Grady Hendrix
Type: Novel
Publisher: Berkley
Release date: July 13
Den of Geek says: This bloody play on horror tropes sounds like it channels the spirit of The Cabin in the Woods.
Publisher's summary: Like his bestselling novel The Southern Book Club's Guide to Slaying Vampires, Grady Hendrix's latest is a fast-paced, frightening, and wickedly humorous thriller. From chain saws to summer camp slayers, The Final Girl Support Group pays tribute to and slyly subverts our most popular horror films—movies like The Texas Chainsaw Massacre, A Nightmare on Elm Street, and Scream.
Lynette Tarkington is a real-life final girl who survived a massacre. For more than a decade, she's been meeting with five other final girls and their therapist in a support group for those who survived the unthinkable, working to put their lives back together. Then one woman misses a meeting, and their worst fears are realized—someone knows about the group and is determined to rip their lives apart again, piece by piece.

But the thing about final girls is that no matter how bad the odds, how dark the night, how sharp the knife, they will never, ever give up.
Buy The Final Girl Support Group by Grady Hendrix.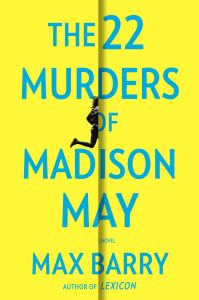 The 22 Murders of Madison May by Max Barry
Type: Novel
Publisher: G.P. Putnam's Sons
Release date: July 6
Den of Geek says: Alternate universes meet serial killers in what looks like a twisty sci-fi horror story.
Publisher's summary: "I love you. In every world."
Young real estate agent Madison May is shocked when a client at an open house says these words to her. The man, a stranger, seems to know far too much about her, and professes his love–shortly before he murders her.
Felicity Staples hates reporting on murders. As a journalist for a midsize New York City paper, she knows she must take on the assignment to research Madison May's shocking murder, but the crime seems random and the suspect is in the wind. That is, until Felicity spots the killer on the subway, right before he vanishes.
Soon, Felicity senses her entire universe has shifted. No one remembers Madison May, or Felicity's encounter with the mysterious man. And her cat is missing. Felicity realizes that in her pursuit of Madison's killer, she followed him into a different dimension–one where everything about her existence is slightly altered. At first, she is determined to return to the reality she knows, but when Madison May–in this world, a struggling actress–is murdered again, Felicity decides she must find the killer–and learns that she is not the only one hunting him.
Traveling through different realities, Felicity uncovers the opportunity–and danger–of living more than one life.
Buy The 22 Murders of Madison May by Max Barry.
The Book of Accidents by Chuck Wendig
Type: Novel
Publisher: Del Rey
Release date: July 22
Den of Geek says: Known for his irreverent style and tactile prose, Wendig turns to horror with this literary-flavored dark magic jaunt.
Publisher's summary: Long ago, Nathan lived in a house in the country with his abusive father—and has never told his family what happened there.
Long ago, Maddie was a little girl making dolls in her bedroom when she saw something she shouldn't have—and is trying to remember that lost trauma by making haunting sculptures.
Long ago, something sinister, something hungry, walked in the tunnels and the mountains and the coal mines of their hometown in rural Pennsylvania.
Now, Nate and Maddie Graves are married, and they have moved back to their hometown with their son, Oliver.

And now what happened long ago is happening again . . . and it is happening to Oliver. He meets a strange boy who becomes his best friend, a boy with secrets of his own and a taste for dark magic.
This dark magic puts them at the heart of a battle of good versus evil and a fight for the soul of the family—and perhaps for all of the world. But the Graves family has a secret weapon in this battle: their love for one another.