Features
Best New Horror Books in September 2022
Spooky season is here (unofficially)! And to celebrate, we've got some great new horror fiction recommendations for you.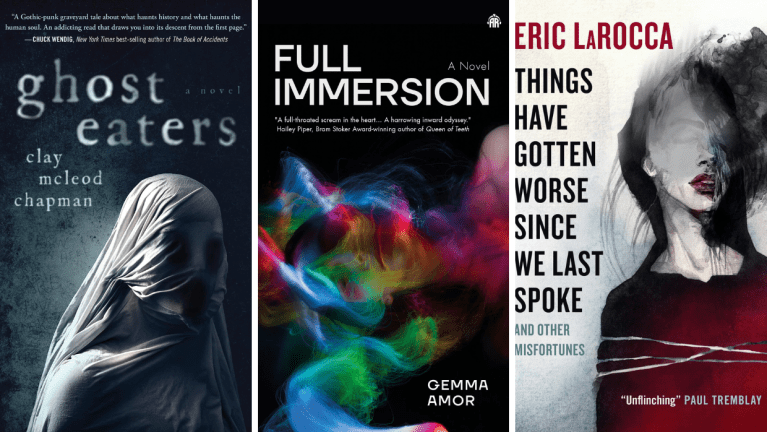 Ghosts, plus a gristly premonition of one's own death and a dark fate for two people consumed by loneliness: horror this month plays with themes of isolation and a sinister afterlife. Here are our top picks for the best new horror novels in September 2022.
Full Immersion by Gemma Amor
Type: Novel
Publisher: Angry Robot
Release date: September 13
Den of Geek says: One of our considerations when choosing horror novels is that it's best when they have some speculative, geek element to them. A malicious experiment and a life beyond death (maybe) add some science fiction intrigue.
Publisher's summary: Magpie is out of ideas. She's desperate enough to try anything. Just when she thinks her life can get no worse, she discovers herself, or rather her own dead body, partially buried in the mudbank of a river. A man stands by, a familiar stranger. What does he want? And why can't she remember getting here? Why can't she remember anything?

Unbeknownst to her, two pairs of eyes watch from behind an observation screen, in a room filled with computers and sensors. An experiment is unfolding, but is Magpie the subject, or practitioner? Reality becomes a slippery concept. And beyond the glass is something worse still: a hint of an outline, shaped in darkness…

Magpie realises all too soon that her journey has transformed from healing to survival. She must become the hunter rather than the hunted, with her missing memories the prey.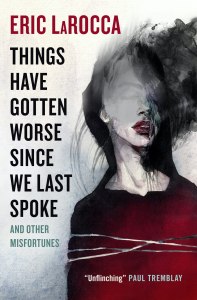 Things Have Gotten Worse Since We Last Spoke And Other Misfortunes by Eric LaRocca
Type: Anthology
Publisher: Titan Books
Release date: September 6
Den of Geek says: A twisted relationship and a dive into the deep end of horror await with this short story collection from a viral sensation.
Publisher's summary: A whirlpool of darkness churns at the heart of a macabre ballet between two lonely young women in an internet chat room in the early 2000s—a darkness that threatens to forever transform them once they finally succumb to their most horrific desires.
A couple isolate themselves on a remote island in an attempt to recover from their teenage son's death, when a mysterious young man knocks on their door during a storm…
And a man confronts his neighbour when he discovers a strange object in his back yard, only to be drawn into an ever-more dangerous game.
Three devastating, beautifully written horror stories from one of the genre's most cutting-edge voices.
What have you done today to deserve your eyes?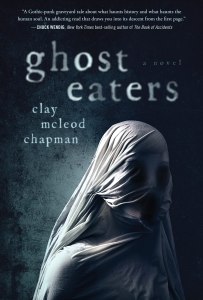 Ghost Eaters by Clay McLeod Chapman
Type: Novel
Publisher: Quirk Books
Release date: September 20
Den of Geek says: A drug-fueled ghost story blurs fantasy and reality.
Publisher's summary: Erin hasn't been able to set a single boundary with her charismatic but reckless college ex-boyfriend, Silas. When he asks her to bail him out of rehab—again—she knows she needs to cut him off. But days after he gets out, Silas turns up dead of an overdose in their hometown of Richmond, Virginia, and Erin's world falls apart.
 
Then a friend tells her about Ghost, a new drug that allows users to see the dead. Wanna get haunted? he asks. Grieving and desperate for closure with Silas, Erin agrees to a pill-popping "séance." But the drug has unfathomable side effects—and once you take it, you can never go back.