Features
Yellowjackets Season 2 Cast: Who Will Play the Adult Version of Each Character?
With Lauren Ambrose and Elijah Wood already in the fold, the cast of Yellowjackets season 2 is starting to take shape.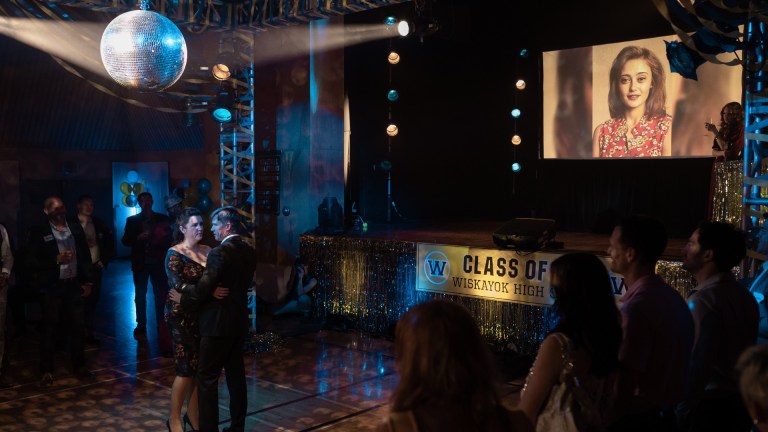 Buzzy Showtime drama Yellowjackets made a big splash with its debut season, garnering seven Emmy nominations, widespread critical acclaim, and the kind of sustained social media chatter that few shows that don't have dragons or orcs in them can ever hope to match. The series follows the story of the members of the eponymous 1996 state champion soccer team whose chartered plane crashes in the Canadian wilderness. Stranded for 19 months, the group embraces their worst selves, as their relationships slowly devolve into dangerous factions and various members embrace everything from bullying to cannibalism.
A twisty mystery spread across dual timelines, Yellowjackets explores both lengths the girls are driven to in order to survive following the crash and how far the survivors are willing to go to cover up the truth 25 years later. As we look toward season 2, there are still plenty of questions that need answering—from the ultimate fate of many of the original survivors to when, exactly, the group decided that eating their teammates was acceptable in order to live.
Thankfully, production on season 2 is finally underway, which means we have our first bits of information about what we can expect to see when the series returns, including the introduction of several key new characters in the show's present day timeline that will hopefully shed some more light on what happened in those woods all those years ago.
Yellowjackets Season 2 New Cast Members
Though it seems fairly likely we'll have to say goodbye to a few of the team members stranded in the Canadian wilderness, Yellowjackets present day storyline will be adding some new faces, including the adult versions of several of the missing teens.
Here's who will be joining the hive in season 2…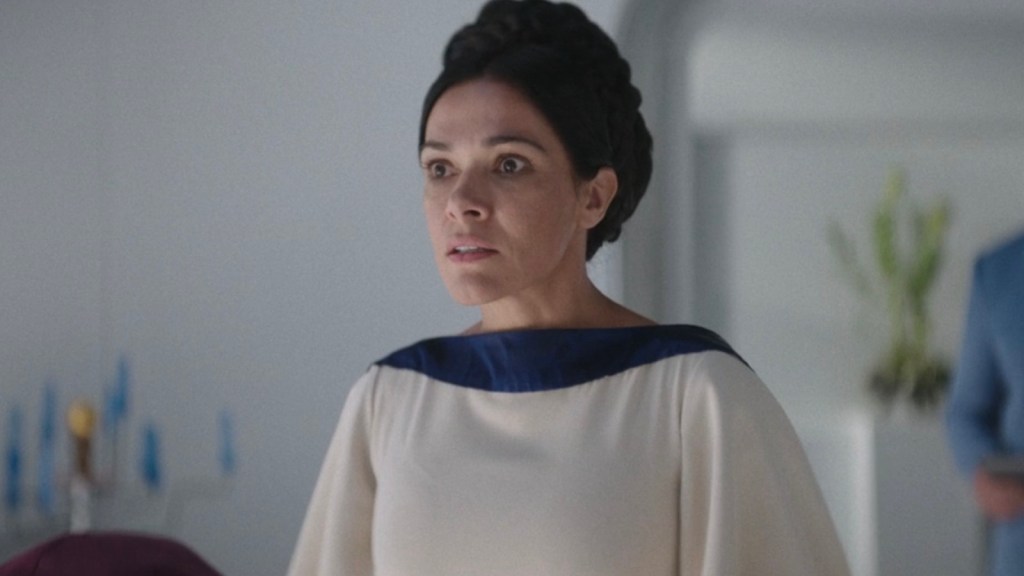 Simone Kessell as Adult Lottie
The Antler Queen cometh. Obi-Wan Kenobi's Simone Kessell will be playing the adult version of Lottie Matthews, Yellowjackets most mysterious character. Part visionary mystic, part cult leader, and part lost girl off her meds, the Lottie of 1996 experienced a serious amount of emotional trauma that her older self doubtless still carries. (I mean…she stabbed a bear! And definitely ate at least one of her supposed friends!) What does surviving all that do to a person? It seems we're going to find out in season 2.
The first season finale revealed that adult Lottie was responsible for emptying Travis's bank account after his death, just as a group of strangers wearing medallions marked with the strange crest from the girls' camp showed up to kidnap Natalie. Now…we don't know for sure that Lottie's behind Natalie's kidnapping, but who else do we know on this show who likes to use symbolic objects to establish cult-like devotion in others?
Lauren Ambrose as Adult Van
Former Six Feet Under star Lauren Ambrose has been tapped to play the adult version of Vanessa Palmer, known to her teammates simply as Van. This is notable not just because Ambrose (who can also be seen on Apple TV+'s Servant) is a fantastic performer who looks eerily like Liv Hewson, the actress who plays the younger version of her character, but because the casting announcement is the first official confirmation viewers have been given that Van lived through the group's ordeal in the woods. Given how grievously she was injured at one point during season 1 that survival was not at all guaranteed, though many viewers suspected that Lottie's survival indicated Van probably did as well.
Ambrose will certainly have plenty of story to dive into during the show's second season, since her teenage self was not only secretly involved in a romantic relationship with Taissa but also developed an almost cult-like devotion to Lottie in the wake of the events of Doomcoming. Could adult Van be involved in Natalie's kidnapping? It certainly doesn't seem out of the realm of possibility.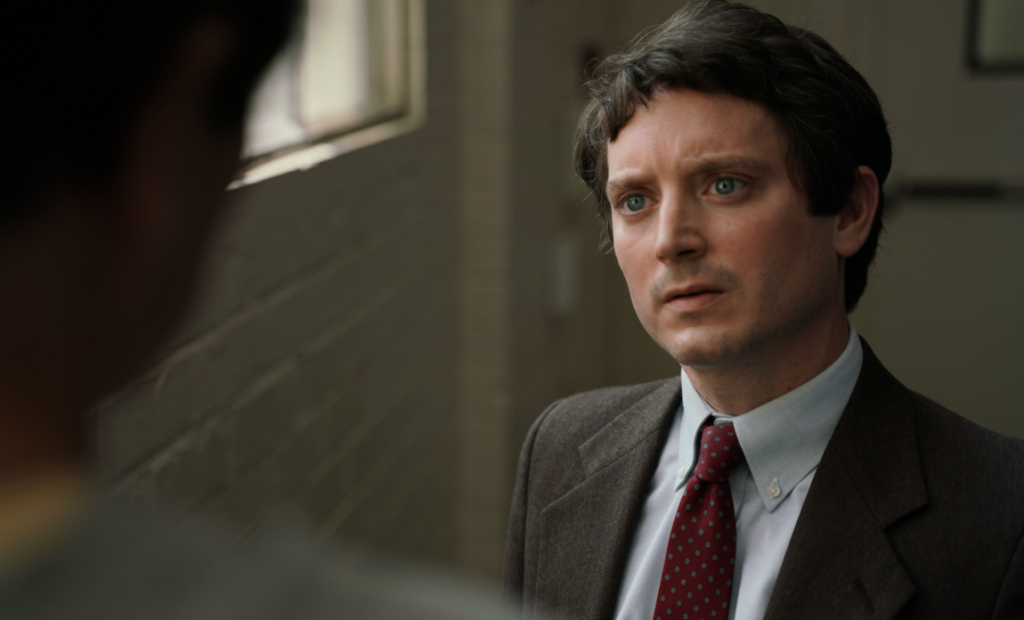 Elijah Wood as Walter
Yes, you read that right—Elijah Wood, star of The Lord of the Rings trilogy, has joined the cast of Yellowjackets season 2. He'll be playing a new character called Walter, who surprisingly, seems to have no overt connections to the 1996 plane crash or any of the strange events it spawned.
According to reports, Wood will be part of a season-long guest arc and his character, like Misty Quigley, will be a self-styled "citizen detective" (read: internet true crime sleuth) who will challenge her in ways she won't see coming. Showtime is being predictably secretive about what that exactly means, so your guess is as good as ours as to how he might impact the show. But the girls did cover up a murder and hide a body last season and Misty did hold a reporter hostage before possibly killing her. (There are more than a few Yellowjacket-adjacent crimes for him to focus on is what I'm saying.) Or maybe Misty's just finally going to get a boyfriend. Or all of the above! It's Yellowjackets, after all. Stranger things have happened.
Yellowjackets Season 2 Returning Cast Members
Thankfully, almost all the series' main cast will be back for Season 2, across both timelines within the show, including:
Melanie Lynskey – Adult Shauna
Sophie Nelisse – Teen Shauna
Christina Ricci – Adult Misty
Samantha Hanratty – Teen Misty
Juliette Lewis – Adult Natalie
Sophie Thatcher – Teen Natalie
Tawny Cypress – Adult Taissa
Jasmin Savoy Brown – Teen Taissa
Courtney Eaton – Teen Lottie
Liv Hewson – Teen Van
​​Kevin Alves as Teen Travis
Steven Krueger as Coach Ben
Warren Kole as Jeff
Though Yellowjackets team captain Jackie was killed during the first season finale, that doesn't necessarily mean we've seen the last of Ella Purnell. After all, this is a show where hallucinations and hauntings happen on the regular, so there's a decent chance of Jackie popping up again in someone's nightmare or drug-induced vision next season.
Yellowjackets Season 2 went into production in August 2022 and should wrap in February which, according to the series' creators, means we'll likely see the second season on our screens sometime in early 2023.