Features
True Crime Drama to Watch After The Staircase
While you're waiting for the next episode of The Staircase to land, check out some of these glossy dramatisation of true stories with all-star casts.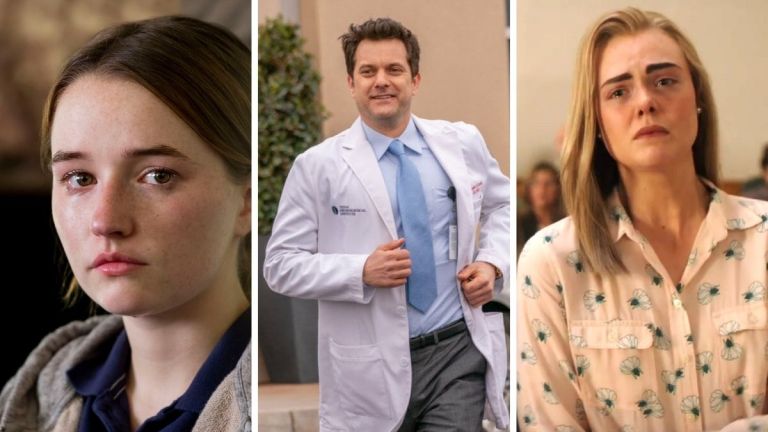 Turns out a lot of us love a good murder show. It might be a bit weird, but there you go. So if you have found yourself hooked on The Staircase, the dramatization of the documentary of the same name, which followed the case of Michael Peterson, who either did or did not kill his wife Kathleen, you're not alone.
The show is landing weekly so if you find yourself starved of glossy true crime drama with an A-list cast while you wait for new episodes to drop, well, we've got your back. Here are the must-watch dramas based on real life cases to get your teeth into next.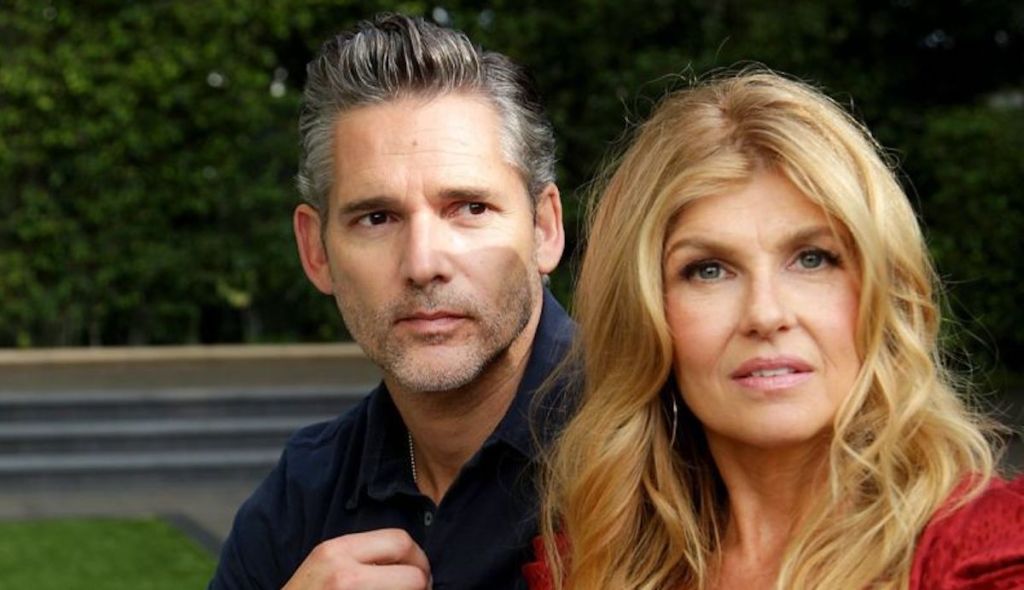 Dirty John (Netflix)
True crime nuts who are also Podcast people may well have first heard about the case of conman 'Dirty' John Meehan in the Podcast of the same name. This dramatization follows the events that occurred involving John (Eric Bana), Deborah Newell (Connie Britton) and her family. No spoilers but the ending is absolutely nuts.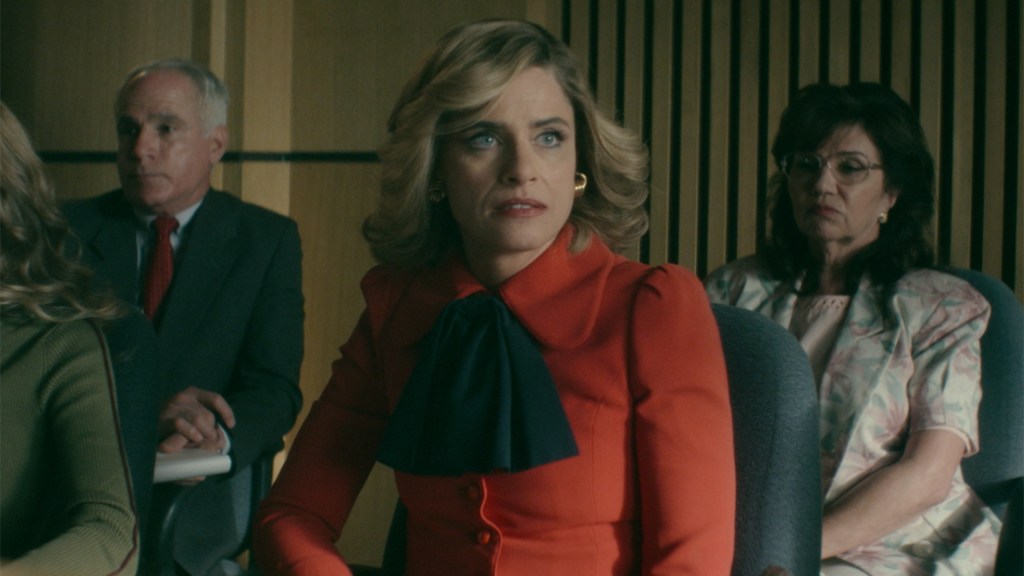 Dirty John: The Betty Broderick Story (Netflix)
The second season of the show focuses on a totally different case, that of Betty Broderick (played by Amanda Peet) and her ex-husband (played by Christian Slater) whose divorce becomes so acrimonious it ends in tragedy. This a brightly coloured, kitchie-looking telling of a story with institutional misogyny at the core. The show is entertaining, the performances excellent, the situation is just really sad.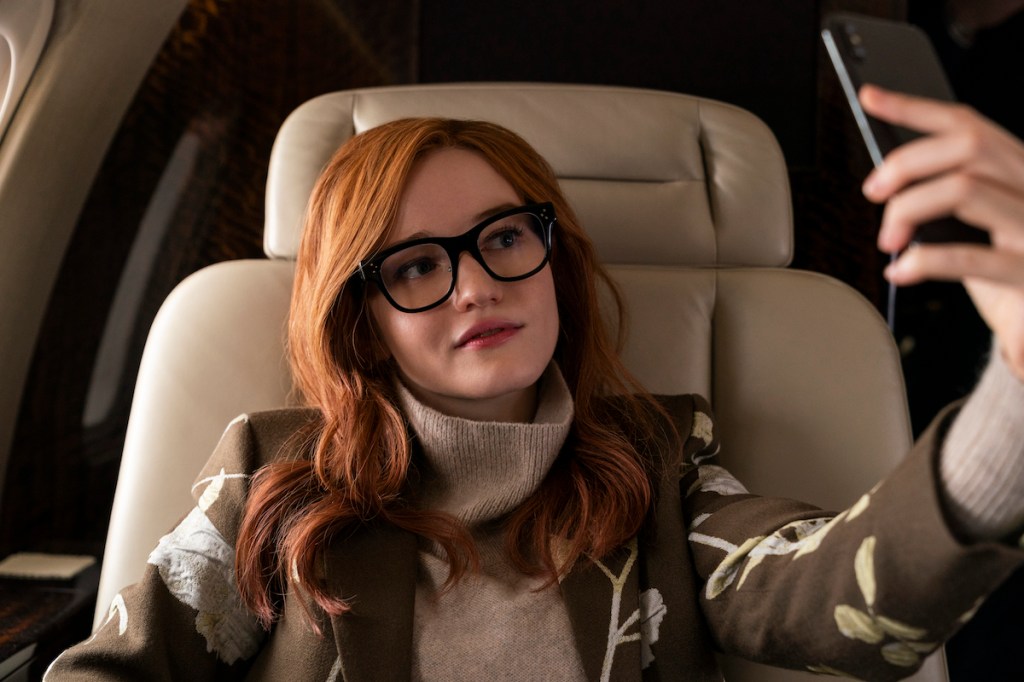 Inventing Anna (Netflix)
Not a murder case this time but another buzzy Netflix show based on a real case. This time it's the story of Anna Delvey (Julie Garner) a young woman who managed to convince New York society that she's a German heiress in order to con them out of millions of dollars to finance her exclusive member' club. A bit more jaunty and fun than many on this list, with great performances (including from Anna Chlumsky, who plays the journalist who uncovered her story), it's an easy binge.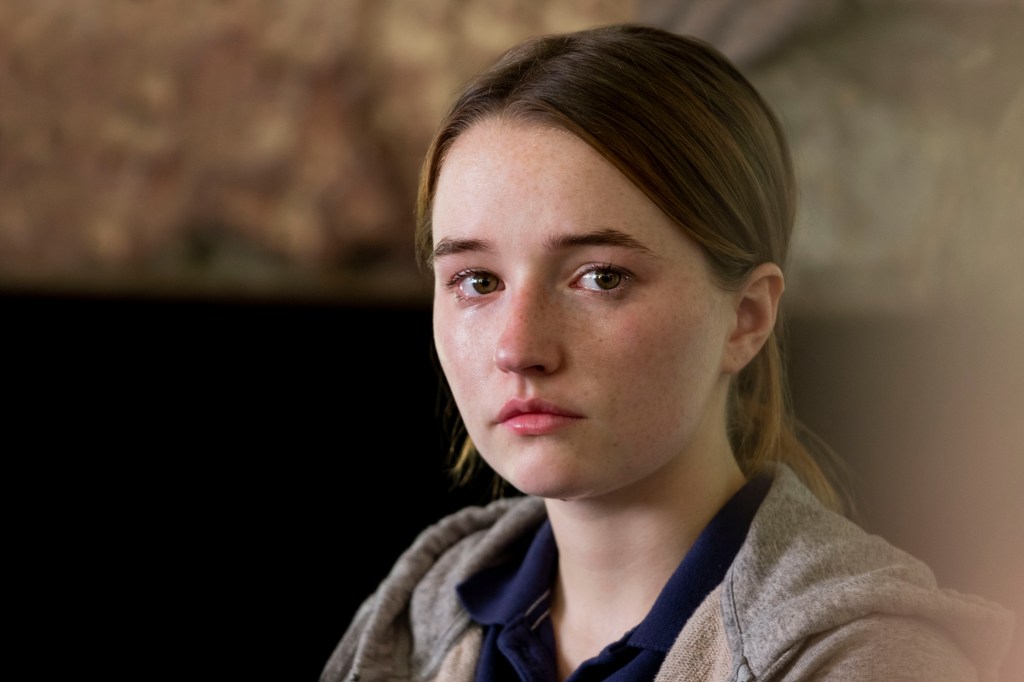 Unbelievable (Netflix)
Not murder, but a particularly harrowing case, Unbelievable tells the, well, unbelievable, true story of a young woman (Booksmart's Kaitlyn Dever) who is raped by a masked intruder and when she reports it is bullied by the police who accuse her of lying and even fine her. It's not until some years later that two officers (played by Toni Collette and Merritt Wever) and finally look into the case. This is quality drama in eight parts that's a tough watch from the outset.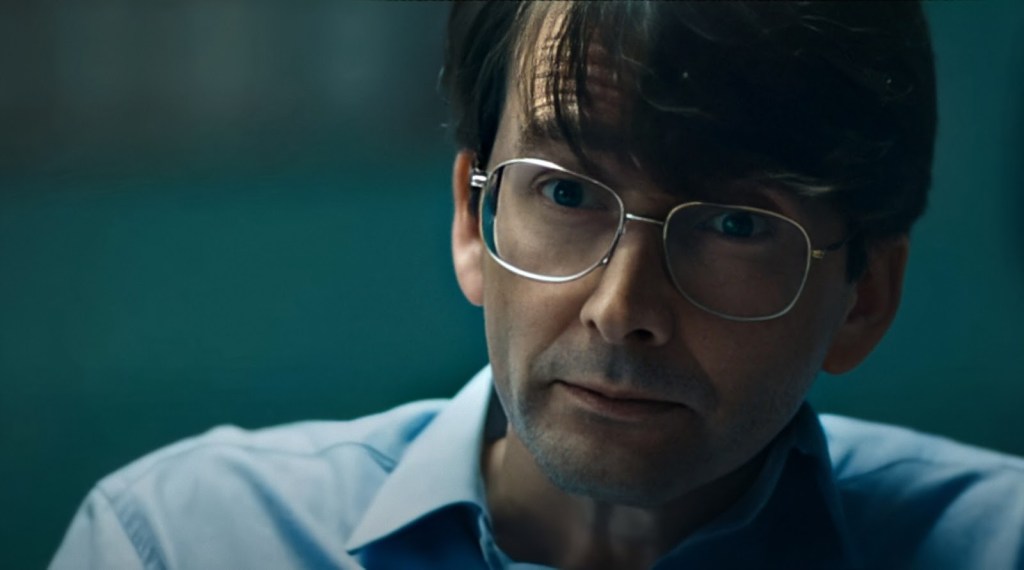 Des (ITV Hub in the UK, AMC+ in the US)
Back to murder but from a different slant. Not a "did he or didn't he" case but a "he definitely did but will they be able to nail him" story focused on notorious Scottish serial killer Dennis Nilsen. Former Doctor Who actor David Tennant won an Emmy for his extraordinary performance arrogant narcissist Nilsen who killed "15 or 16" people and flushed their remains down his toilet, blocking up the drains. Nilsen flips from assisting police to becoming obstructive in this tense three parter
set in the interview room of a police station.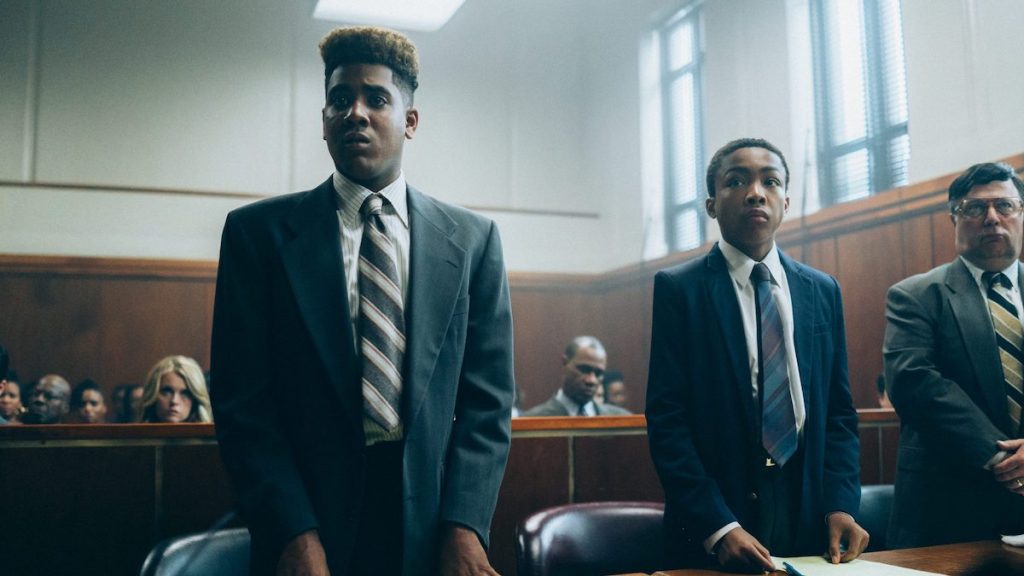 When They See Us (Netflix)
The "central park five" are the subject of this mini series from Ava Duvernay. These were five teenage Black boys from Harlem who were accused of the rape and assault of a jogger in central park despite the fact that there were no evidence, no motive and the kids were picked almost randomly (one of them wasn't even arrest and just happened to be at the station looking after his friend). It's shocking, as you might imagine, but it's an important look at institutional racism in the justice system and how it stole years from the lives of innocent young men.
The Girl From Plainville (Hulu in the US)
Elle Fanning stars in this dramatization of the upsetting case of Conrad Roy III (Colton Ryan), a teenage boy who took his own life, and Michelle Carter (Fanning) his girlfriend who appeared to egg him on via multiple text messages. Colton, Fanning and Chloe Sevigny who plays Conrad's mother have all been praised for their performances in this eight part drama which offers attempts to humanize rather than demonize Carter. Erin Lee Carr who made the excellent two part documentary about this case I Love You, Now Die is on board as a consultant with Liz Hannah (The Drop Out) and Patrick Macmanus (Dr Death) as creators.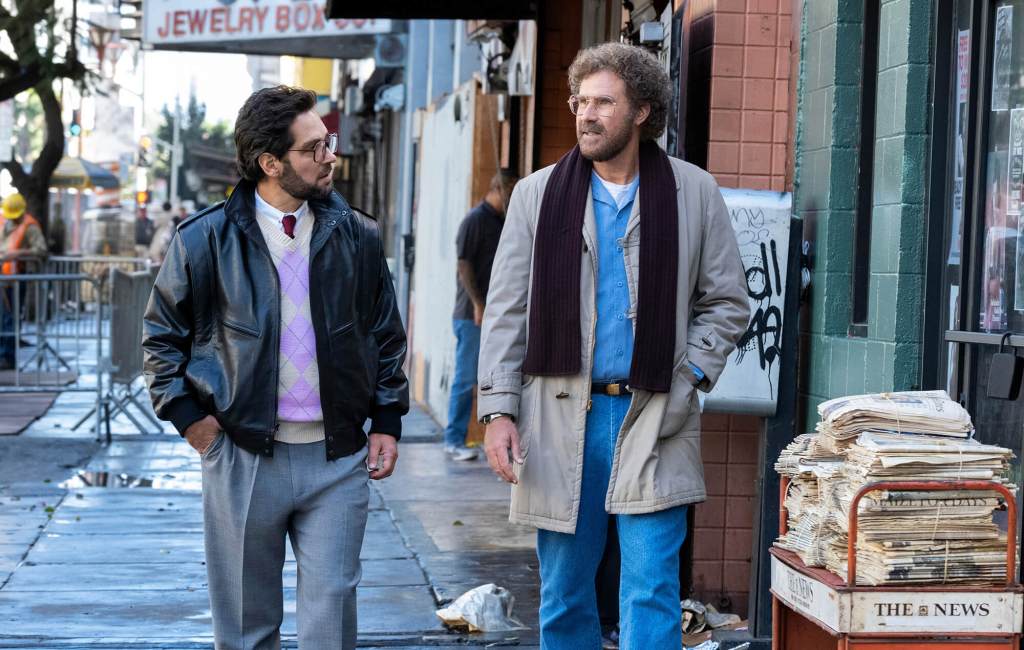 The Shrink Next Door (Apple TV+)
Another show based on an excellent podcast that isn't murder-centric. Will Ferrell and Paul Rudd as Marty Markowitz and his Therapist Dr. Ike Herschkopf. Marty's a successful business owner who suffers with anxiety and has a tendency to let people push him around. Ike is an affable and persuasive therapist whom Marty forms a deep connection with, allowing Ike to slowly and insidiously insinuate himself into Marty's life. Though the consequences of Ike's actions were pretty devastating for Marty, this adaptation is told as a black comedy and the cast works perfectly.
Dr. Death (Starz in the UK, Peacock in the US)
Wondery Podcasts are a hot source of IP when it comes to true crime drama. The fourth on this list, and counting, is Dr. Death, a disturbing story of a neurosurgeon who was allowed to get away with maiming and even killing people for years. Joshua Jackson plays Christopher Duntsch, the titular doctor who injured numerous patients due to incompetence, arrogance, negligence and possibly intent, including a close friend of his whom he basically beheaded. Christian Slater and Alec Baldwin play the doctors intent on bringing him down. Scary stuff.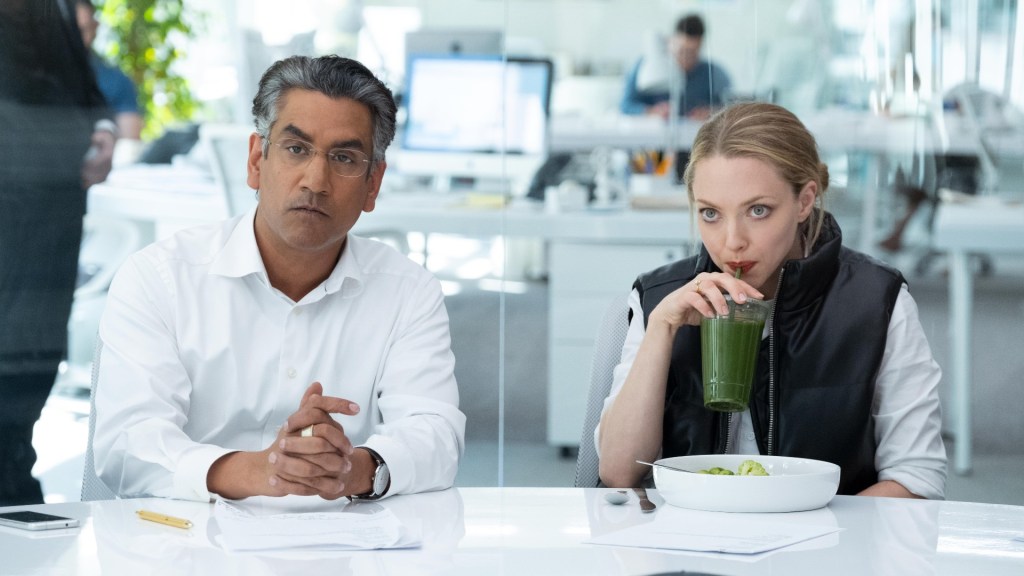 The Dropout (Disney+ in the UK, Hulu in the US)
One of the most celebrated cases of silicon valley fraud is that of Elizabeth Holmes and her medical tech company Theranos, which promised to provide a load of diagnostics tests using only a pinprick of blood. Holmes was young, charismatic and shot into the limelight, with big name investors backing her. The trouble is, it didn't actually work. Amanda Seyfried gives a fascinating performance as Holmes complete with the iconic look modeled on Steve Jobs and her consciously lowered voice, opposite Naveen Andrews as her sometime boyfriend Sunny Balwani and Stephen Fry as biochemist Ian Gibbons.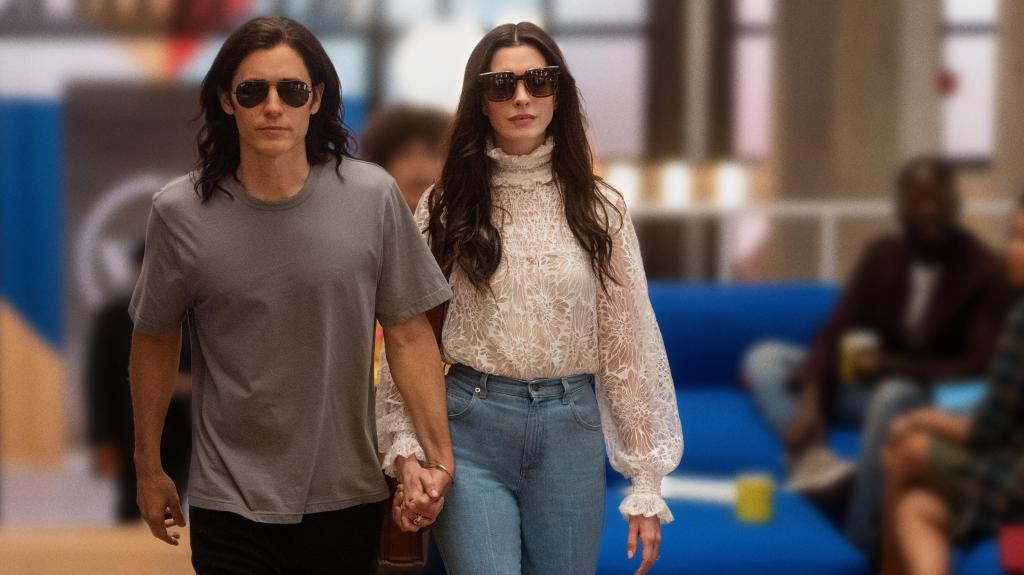 WeCrashed (Apple TV+)
Another fraud case based on a Podcast, comes in the form of Apple TV+'s WeCrashed. This eight-episode miniseries catalogues that truly wild story of tech startup WeWork.
Founded by the narcissistic Adam Neumann (played by Jared Leto), his wife Rebekah (Anne Hathaway), and partner Miguel McKelvey (Kyle Marvin), WeWork provided flexible office space for small businesses and work-from-home employees with cash to burn. Like many start ups tied to real estate though, WeWork proved to be a fairly volatile venture… made all the more volatile by its owners' lavish spending habits. While we understand everyone has their own Jared Leto tolerance levels, he's marvelous here as the ultimate entrepreneurial tech bro. – Alec Bojalad