News
Why WandaVision's Showrunner Likes Reading Fan Theories
Showrunner Jac Schaeffer says some fan theories about WandaVision hit close while others come from an alternate reality.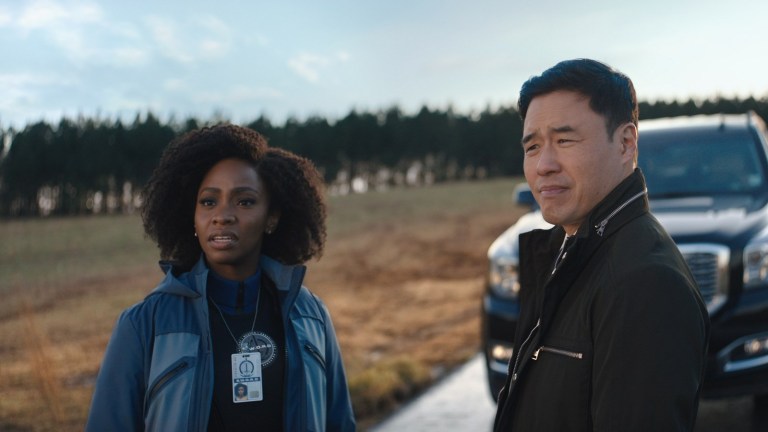 Now that WandaVision,episode 4 "We Interrupt This Program," has spelled out a lot more clearly what has been happening on the show, it's safe to say that a number of theories put forward by fans during the run-up to the Disney+ show's launch and the streaming of its first three episodes have either been confirmed or dismissed.
But that doesn't mean the always-cagey Marvel Studios, as well as head writer Jac Schaeffer and director Matt Shakman, have laid all their cards on the table. There are five more episodes to go for WandaVision, and while some answers have been provided with this pivotal fourth segment, we suspect that more speculation, more twists and more surprises are yet to come.
Marvel chief creative officer Kevin Feige recently said that he enjoys going online and reading some of the fan theories to see how many of them come close to the truth and which ones go far afield, and Jac Schaeffer tells Den of Geek that she's found herself journeying down the same rabbit hole.
"Yes, I'm doing it compulsively," Schaeffer says. "It's actually a bit of a problem and it's true. There are theories that are surprisingly close and there are theories that are just insane, but in a way that sometimes I'm like, 'Wow, I can't even think of that.' But then there's a lot that no one is theorizing (about) because there's no way for them to predict what might be in the cards."
But Schaeffer admits that she enjoys reading the speculation that's out there, adding, "It's a really fun game and more than anything it's gratifying because it means that people care and as a storyteller, that's all you ever want is for there to be an audience who cares."
Schaeffer has been hanging around the MCU for a while now, penning a draft of Black Widow and having also worked on the script for Captain Marvel. The latter film introduced a little girl named Monica Rambeau, daughter of Carol Danvers' best friend, Air Force pilot Maria Rambeau (Lashana Lynch).
As we now know, a grown-up Monica returns on WandaVision, played by Teyonah Parris, who will also reprise the role in Captain Marvel 2. Monica's back story gets filled in quite a bit in the latest episode of WandaVision, and it will be interesting to see if the show lays any breadcrumbs down for the second Captain Marvel adventure, which is tentatively set for release in November 2022.
In the meantime, while some of the most pressing questions about WandaVision have been answered this week, others still remain, including the real identity of certain individuals in Westview, what triggered the creation of this alternate reality and whether somebody else is manipulating Wanda from behind the scenes. No doubt Jac Schaeffer will be reading online what we all think is happening and chuckling at how close — or not — the latest theories come.
New episodes of WandaVision premiere every Friday on Disney+.