Features
Why Criminal Minds Shuffles its Cast So Frequently
From Mandy Patinkin to Matthew Gray Gubler, Criminal Minds has a long history of cast departures. Here's why.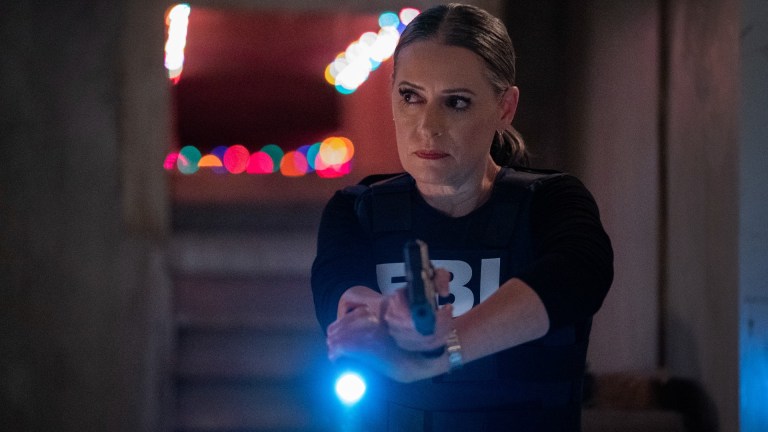 The police procedural drama, Criminal Minds, which centers around a team of FBI profilers as they study the worst criminals the U.S. has to offer, dominated network television on CBS before it moved to the streaming service Paramount +, under its new name Criminal Minds: Evolution. Criminal Minds' perfect mix of celebrity guest stars, (including Sheryl Lee Ralph, Amber Heard, Mark Hamill, and Luke Perry) and the show's characters having strong chemistry kept fans hooked for 16 seasons.
However, all that success didn't distract viewers from noticing the vast number of cast changes Criminal Minds has endured over the years. While almost all of the changes came as a shock, the reasoning behind some cast members' departures differed vastly, with some leaving by force, some due to budget cuts, and others even choosing to leave for the sake of their sanity.
With the renewal of Criminal Minds: Evolution for a second season, we thought it would be a great time to reflect on why the series shuffles its cast so frequently.
Why Isn't Dr. Spencer Reid In Criminal Minds: Evolution?
Despite being in the final season, original castmate Dr. Spencer Reid (Matthew Gray Gubler) and season 13 addition Special Agent Matt Simmons (Daniel Henney) are both absent from the Criminal Minds reboot. The season, which is focused around the FBI team working against "their greatest threat yet," an unsub who during the pandemic created a network of serial killers, sees the return of many agents from the final season of Criminal Minds. However, the absence of favorite Dr. Reid and Simmons are left as a bit of a mystery with the only information fans get in the Paramount+ series is that they're working in another division on classified assignment.
Showrunner Erica Messer recently told TVLine that despite Reid and Simmons being absent they are not forgotten: "Dr. Reid's and I believe Matt Simmons' desks are still there, still have stuff on it… Like, if any of you went back [to the office after the pandemic], you still have stuff on your desk that was there for two years. So we're definitely playing that. But [Spencer and Matt] are not gone gone."
Messer went on to clarify that while they hoped all the team members the show finished the CBS series with would return, it wasn't possible due to a variety of factors. A major factor Messer addressed was the filming schedule they had "we started shooting in August and we're going to be wrapped in December… so there was a short window to try to get all of our friends to play."
However, while the shows creatives have presented that Gray Gubler and Henney's absences are down to scheduling conflicts, Gray Gubler currently has no projects in the work, according to his IMDb page. In 2022 he was involved in the comedy series Dollface however that was canceled in May 2022 which according to Messer technically would have given Gray Gubler the time to film Criminal Minds. While that doesn't mean he doesn't have anything in the works, it adds to the mystery especially when you add in the fact he's yet to speak publicly about Criminal Minds: Evolution at all.
Gray Gubler is not the only one not to speak out in the wake of the reboot as Henney also didn't sign a contract to return. However he has been busy filming Prime Video's The Wheel of Time. It means we're pretty much in the dark as to the reason for Dr. Spencer Reid and Matt Simmons absences in Criminal Minds: Evolution but it does leave hope for a potential return in season 2.
Why Mandy Patinkin Left Criminal Minds
Another fan favorite agent was Jason Gideon (Mandy Patinkin) who left in season three. Patinkin was an original cast member as he appeared in the Criminal Minds' pilot, "Extreme Aggressor," where his character Gideon had returned to the BAU after suffering from PTSD when a bomber he was profiling killed six agents under his supervision. Which is in many ways ironic as Patinkin's reasons for leaving the show boiled down to his own mental health.
His departure was initially stated to be due to creative differences in an official statement from the show. However in 2012, Patinkin did an interview with the New York Magazine where he stated that "the biggest public mistake I ever made was that I chose to do Criminal Minds in the first place." He went on to discuss how the show's dark subject matter, particularly its depiction of the violence against women, was far too heavy for him and it resulted in him leaving for his own mental health.
While he left in season 3 and was replaced by David Rossi (Joe Mantegna) it wasn't until season 10 in episode 13, "Nelson's Sparrow," that Gideon was killed off-screen by a serial killer, making it impossible for him to return in the reboot.
Likewise, Criminal Minds writer and producer Ed Bernero revealed to LA Times in 2006 that Lola Glaudini, who played Elle Greenaway in season 1 and 2 , ended up leaving the show as Glaudini was unhappy living in Los Angeles where the show was filmed.
Cast Changes by Force
One of the most shocking departures from the show, to this day, has to be the exit of Aaron "Hotch" Hotchner (Thomas Gibson). During the filming of season 12, it was reported that Gibson allegedly kicked writer-producer, Virgil Williams. After the incident Gibson said in a statement released to EW. "I regret that it occurred. We all want to work together as a team to make the best show possible. We always have and we always will." However, as this was Gibson's second incident on set after he underwent anger management classes for pushing an assistant director in 2010, he was sent on a two-episode suspension before an investigation decided he would not return to the show. Fans started a campaign "No Hotch, No Watch," but eventually moved on as Hotch was written out by going into witness protection to save his son Jack from a stalker. He was initially replaced by Special Agent Stephen Walker (Damon Gupton) but it didn't work out and his character ended up being killed in a car crash. It's suggested Gupton's departure was to make way for Daniel Henney who came from the Criminal Minds spinoff, Criminal Minds: Beyond Borders.
Jennifer Jareau, better known as JJ (A.J. Cook) was abruptly written out of the series alongside Emily Prentiss (Paget Brewster) when CBS made a creative decision which was linked to cutting costs and bringing in FBI trainee Ashley Seaver (Rachel Nichols). However, the uproar was massive, and Nichols was written out after just 13 episodes and Cook and Brewster were eventually written back into the show. With JJ ending up changing her job from media liaison to a full-on profiler, a role she has continued in Criminal Minds: Evolution.
Cast Changes by Choice
Paget Brewster replaced Glaudini in season two, however, her role hasn't been consistent in the series. Brewster stated that after being fired alongside Cook in season 5 her heart wasn't in it, which led to her second departure in season seven when Prentiss resigned to accept a job at Interpol. Her replacement was Dr. Alex Blake (Jeanne Tripplehorn), who left after two seasons due to contract negotiations falling apart. She was later replaced by Kate Callahan (Jennifer Love Hewitt) for one season in season 10 as Hewitt got pregnant with her second child and wanted to spend more time with her family. Her departure saw the final return of Prentiss when she took over as Unit Chief from Hotchner.
The final shocking departure was one no one ever wanted to happen, the exit of heartthrob Derek Morgan (Shemar Moore) who decided to leave after 11 seasons as he felt that every aspect of Derek Morgan had been explored and that it was the perfect time to move onto other projects, namely S.W.A.T. While we understood the idea that there would be no more flirtatious exchanges between platonic friends Morgan and Penelope Garcia (Kirsten Vangsness) was heartbreaking.
Criminal Minds: Evolution is available to stream on Paramount+.