News
Law & Order: Everything to Know About the Revival's Cast
Law & Order is coming back to television with season 21. Get to know some of the new and old faces involved.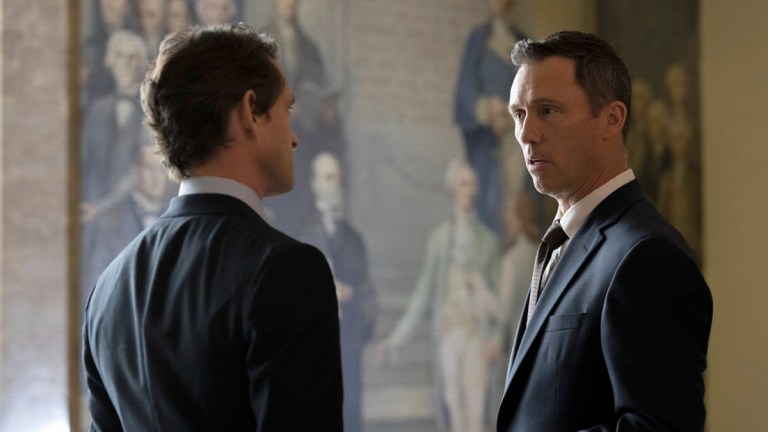 Believe it or not, it's been over a decade since NBC's flagship crime drama Law & Order went off the air.
It doesn't feel quite so long though because, despite spending 11-plus years away, Law & Order never really went anywhere. Reruns air constantly across basic cable, with syndication positively loving the show's "drop into any episode at any time" quality. The franchise itself lived on in the form of spinoff Law & Order: SVU, which actually passed the original in season-count. Law & Order creator Dick Wolf even continued his network primetime dominance with his suite of L&O-style "Chicago" shows (Chicago Fire, Chicago P.D., Chicago Med, Chicago Justice) for NBC and FBI (FBI, FBI: Most Wanted, FBI: International) for CBS.
Still, even with Law & Order's influence so keenly felt on television, there's nothing quite like the original. Thankfully, Wolf and NBC agreed and are set to bring the TV classic back for season 21 on Feb. 24, 2022.
Not much is changing for Law & Order in this revival. After all, if you've already cracked the code, why try to perfect it? Each episode of the show will still tell the stories of ​​"the police, who investigate crime, and the district attorneys, who prosecute the offenders" all in a neat 44-minute package. One area in which the show is tweaking itself, however, is in its cast.
Law & Order is no stranger to cast upheaval, of course. No live-action show that lasts for two decades can sustain the same stable of actors. This new season more than 11 years later, however, calls for an even bigger casting switchup. There are a couple of classic Law & Order characters here that longtime fans of the franchise should be familiar with. There are also plenty of new faces to get to know. With that in mind, here is a breakdown of the characters and actors who will populate Law & Order season 21.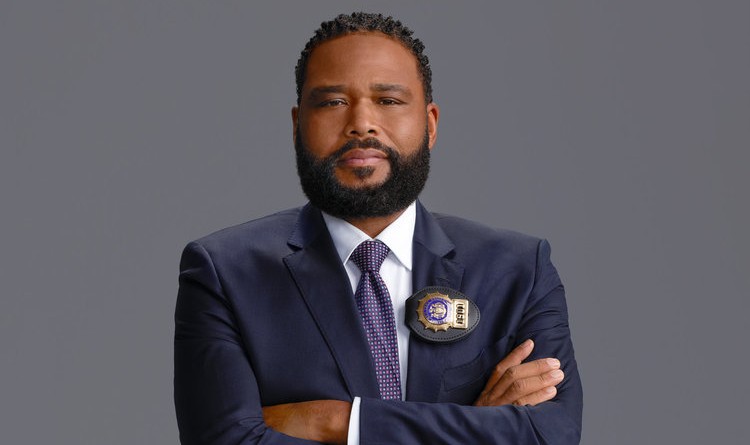 Anthony Anderson as Detective Kevin Bernard
Returning character Detective Kevin Bernard should help bridge the gap between the Law & Order of a decade ago and the Law & Order of now. First introduced in season 18 as a junior detective, Bernard was around for the final three years of the show's original run. Alongside his partner Cyrus Lupo (Jeremy Sisto), Bernard became one of the first characters in the series to kill someone in the line of duty when he shot a suspect after a gun was pulled on him.
It's unclear what Bernard would have gotten up to in the years between Law & Order season 20 and 21 but the actor who plays him, Anthony Anderson, kept incredibly busy. After starting his career as a comedian in films like Barbershop and Harold & Kumar Go to White Castle, Anderson had a successful Emmy-nominated stint as the lead of ABC's Black-ish and several of its spinoffs.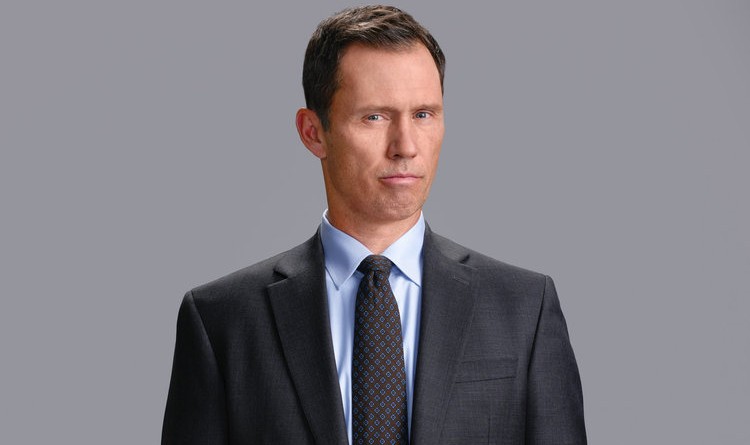 Jeffrey Donovan as Detective Frank Cosgrove
Joining the series as Kevin Bernard's new partner is Jeffrey Donovan as Detective Frank Cosgrove. While not much is known about Cosgrove (other than that he's got a pretty great name), Donovan should be very recognizable to many TV watchers. The actor is best known for playing Michael Westen in long-running USA Network drama Burn Notice. He also had a major role in the second season of Fargo. He has appeared in films like Hitch, J. Edgar, Sicario, and more.
Camryn Manheim as Lieutenant Kate Dixon
Keeping Detectives Cosgrove and Bernard in line will be Lieutenant Kate Dixon, played by Camryn Manheim. Manheim is a TV veteran quite used to the network procedural game. She has starred in Ghost Whisperer, Person of Interest, and The Practice. Her role in the lattermost program earned her an Emmy Award for Outstanding Supporting Actress in a Drama Series.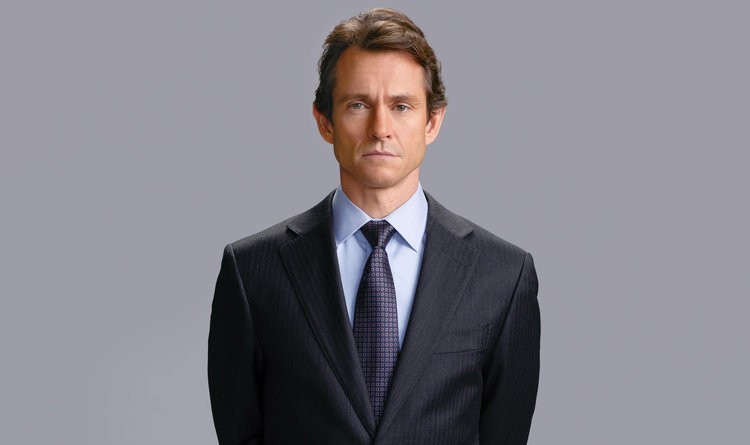 Hugh Dancy as Executive Assistant District Attorney Nolan Price
Hugh Dancy is undoubtedly the biggest name and most recognizable face joining the cast of Law & Order on the legal side of things. The British actor has been a mainstay of film and television since his major debut in 2001's Black Hawk Down. Since then, he's appeared in projects like David Copperfield, The Jane Austen Book Club, and Martha Marcy May Marlene. Most viewers, however, likely know him from portraying conflicted criminal profiler Will Graham on NBC's Hannibal.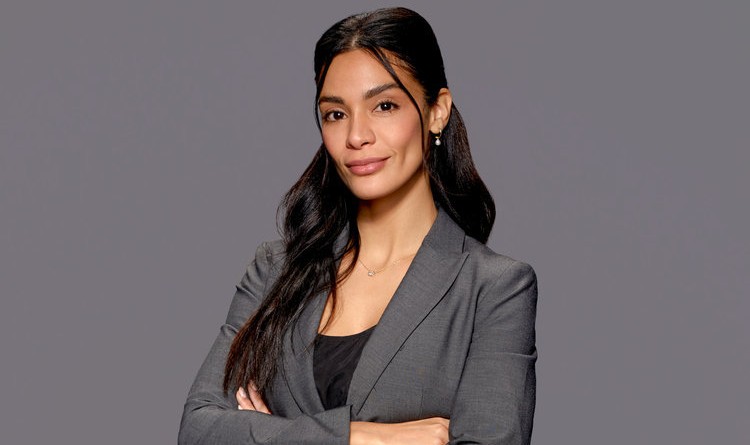 Odelya Halevi as Assistant District Attorney Samantha Maroun
Odelya Halevi is one of the lesser-known performers joining Law & Order for its 21st season. She is a relative rookie in the TV game, having not played many characters with names since her 2014 debut (that was on Fox's New Girl where she was billed as "How Woman", which…fair) but Law & Order has never been shy about finding fresh, new talent. Her character, Samantha Maroun, will undoubtedly work closely with Nolan Price and the next, and final heavy hitter on the cast…
Sam Waterson as District Attorney Jack McCoy
Ladies and gentleman, the GOAT. Sam Waterson as District Attorney Jack McCoy has been a critical part of Law & Order's success since he first debuted during season 5 back in 1994. Along with Detective Lennie Briscoe (R.I.P. Jerry Orbach), McCoy has served as the backbone of the Law & Order franchise for most of its run. In fact, the New York Landmarks Conservatory declared both McCoy and Briscoe as "Living Landmarks" of New York history.
The silver-haired legal genius has been portrayed as a savvy veteran of the DA's office since his arrival and his skills have only grown with time. It's a credit to Waterson's skills as an actor that he's been able to portray such an iconic character while still maintaining a thriving career outside of him. Waterson's IMDb entry is packed and impressive, including roles in projects like Nixon, On the Basis of Sex, Lincoln, Godless, The Newsroom, and many more. The 81-year-old actor can next be seen on Hulu's Theranos series The Dropout.
Law & Order season 21 airs Thursdays at 8 p.m. ET on NBC.