Features
Wednesday Cast: Meet the Actors from the Addams Family Netflix Series
The cast of Wednesday is full of familiar faces and relative newcomers. Here are the actors you need to know in Tim Burton's take on the Addams Family.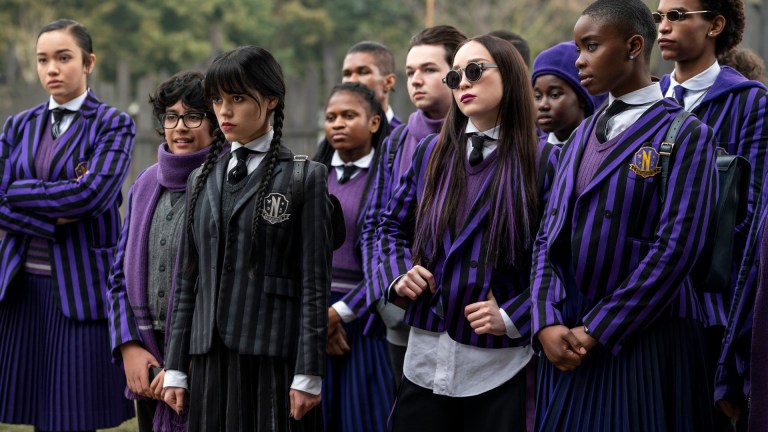 Tim Burton's take on the Addams Family, Wednesday is set to follow a teenage Wednesday Addams as she attends Nevermore Academy, a school for teens with supernatural abilities and other societal outcasts. Wednesday has to learn how to navigate the perils of high school while also trying to solve a decades-long mystery that began during her parents' days at the academy. As much as she wants to escape the shadow of her family's history, she learns that that might not be an easy task.
While the focus of the series is on Wednesday and her story, the rest of the Addams family do make a few appearances this season. Here are the actors playing the legendary family, as well as the other supernatural and "normal" people that make up Nevermore and the small town of Jericho.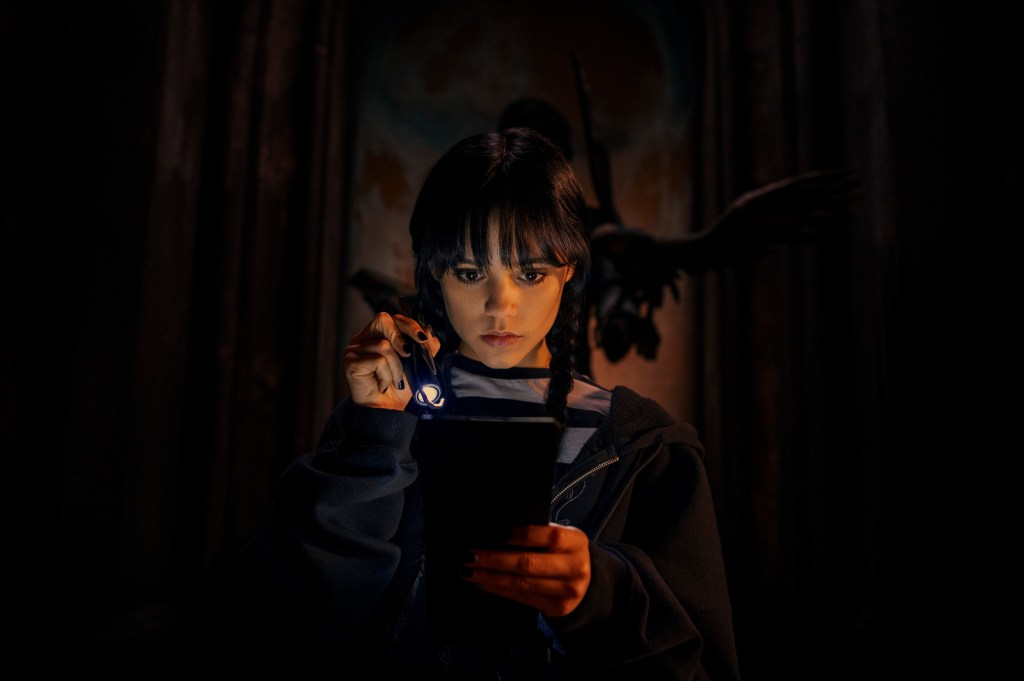 Jenna Ortega as Wednesday Addams
Jenna Ortega has been making a name for herself in the horror genre with scene-stealing roles in the 2022 Scream sequel and Ti West's X, so it seems only natural that she would be chosen to play a teenage Wednesday Addams. Wednesday is a "fearless, unapologetically smart" fifteen-year-old who is a new student at Nevermore Academy. Not only does she have to navigate the ins and outs of teenage relationships, but she also takes it upon herself to investigate the killing spree plaguing the town that the Nevermore campus calls home. Ortega also starred in Netflix's drama-series You as Ellie Alves.
Catherine Zeta-Jones as Morticia Addams
Catherine Zeta-Jones plays Morticia Addams, Wednesday's mother and former student of Nevermore Academy. While she is only set to make a couple of appearances in this eight episode series, Zeta-Jones really brings to life the "spooky glamor" of the character. Catherine Zeta-Jones has a lengthy filmography, though you will likely recognize her from films such as High Fidelity, Chicago, and The Legend of Zorro. Aside from Wednesday, she has recently appeared in the TV series Prodigal Son and will appear in the upcoming Disney+ original National Treasure: Edge of History.
Luis Guzmán as Gomez Addams
Gomez Addams is Wednesday's father and the adoring husband of Morticia. Unbeknownst to Wednesday, her father is connected to a deadly mystery plaguing Nevermore's town of Jericho, though thanks to Wednesday's investigative abilities, his secret likely won't stay buried for long. Gomez is brought to life by Luis Guzmán, who you may recognize from Shameless, Narcos, and Punch Drunk Love.
Isaac Ordonez as Pugsley Addams
Isaac Ordonez plays Puglsey Addams, the younger brother of Wednesday. His sweet nature brings out a protective side of Wednesday that she typically hides with her heartless exterior. This is Ordonez's first major role, although he did appear in Ava DuVernay's A Wrinkle in Time as a Charles Wallace double.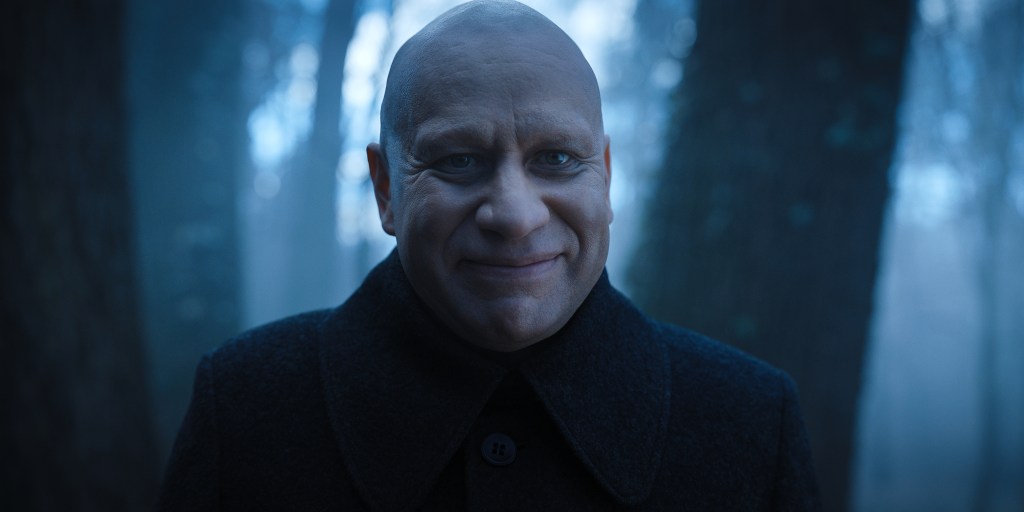 Fred Armisen as Uncle Fester
Comedic actor Fred Armisen is playing Wednesday's eccentric Uncle Fester. While Wednesday doesn't trust many adults, she knows that Fester will always be there to help her with his knowledge of the Dark Arts. Armisen has appeared in many projects, but you most likely recognize him from his time on Saturday Night Live or his roles in Portlandia and Documentary Now! He has also made many guest appearances in comedy series like Brooklyn Nine Nine and New Girl.
Gwendoline Christie as Principal Larissa Weems
The incredible Gwendoline Christie plays the Principal of Nevermore, Larissa Weems. Weems is a former classmate of Morticia's, and the two were somewhat rivals during their time at the school. Christie has been in many genre projects including Game of Thrones, the Star Wars Sequel Trilogy, Severance, and most recently Netflix's The Sandman.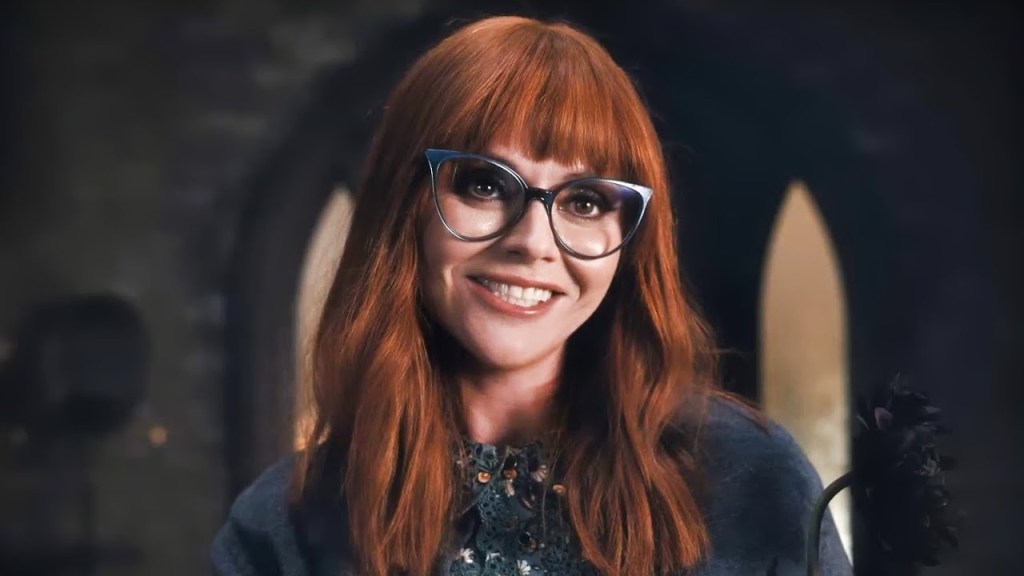 Christina Ricci as Marilyn Thornhill
Christina Ricci plays Marilyn Thornhill, the only normal teacher at Nevermore. She serves as  dorm-mom to the students, and tries her best to get Wednesday to trust her. Ricci played a young Wednesday Addams in The Addams Family and Addams Family Values. Recently she has appeared in The Matrix Resurrections and the hit series Yellowjackets.
Riki Lindhome as Dr. Valerie Kinbott
Dr. Valerie Kinbott is Wednesday's therapist and a resident of Jericho. Dr. Kinbott is played by Riki Lindhome, who starred in Knives Out and has also appeared in The Big Bang Theory.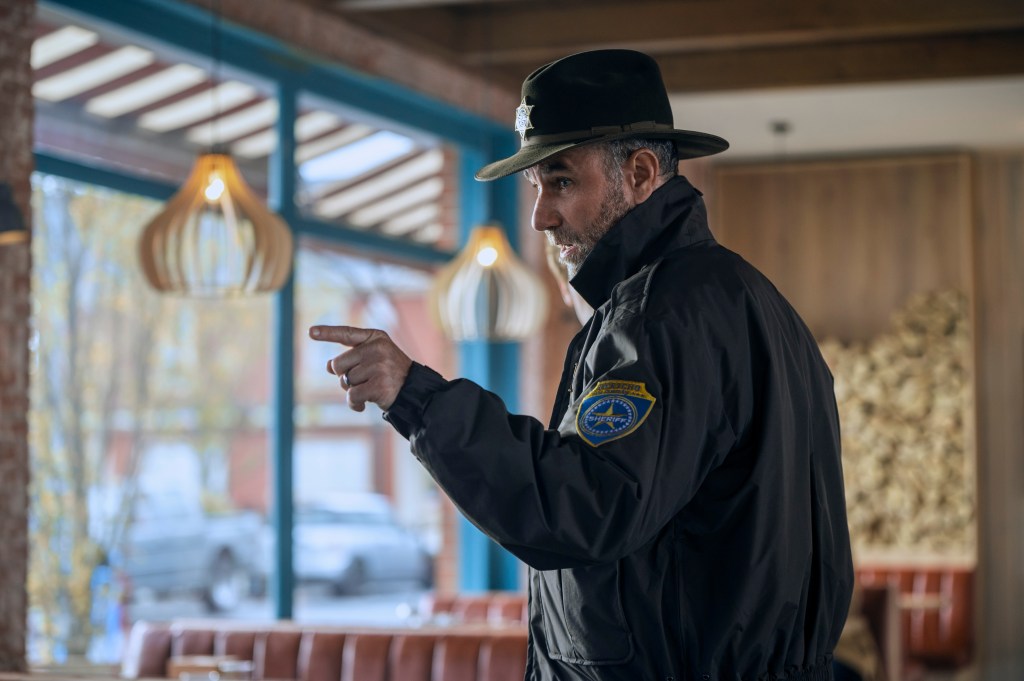 Jamie McShane as Sheriff Donovan Galpin
The father of Tyler Galpin, Sheriff Donovan Galpin was born and raised in Jericho and has "always had an issue with Nevermore Academy and a vendetta against former student Gomez Addams." The Sheriff is played by Jamie McShane, who has also appeared in Sons of Anarchy, Gone Girl, CSI:Vegas, and The Lincoln Lawyer TV series.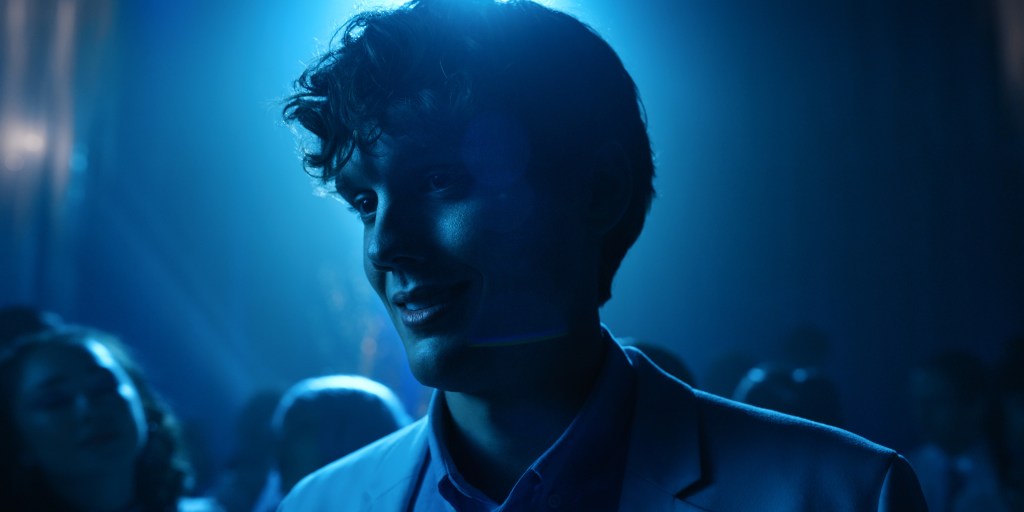 Hunter Doohan as Tyler Galpin
Tyler Galpin is the son of Sheriff Donovan Galpin and one of the regular people that happens to live near Nevermore Academy. According to executive producer Miles Millar, there's a lot more to this young barista than meets the eye – "Tyler's the ultimate boy next door who you discover has a darker past." Tyler is played by Hunter Doohan, whom you may recognize from the TV series Truth Be Told, Your Honor, and Schooled.
Percy Hynes White as Xavier Thorpe
Percy Hynes White is Xavier Thorpe, a "mysterious" boy at Nevermore that intrigues Wednesday despite her initial irritation toward the opposite sex. Thorpe is a psychic painter who has the ability to make his paintings literally leap off the canvas. You may recognize Percy Hynes White from the Netflix series Between, the short-lived X-Men series The Gifted, and the recent reboot of The Twilight Zone.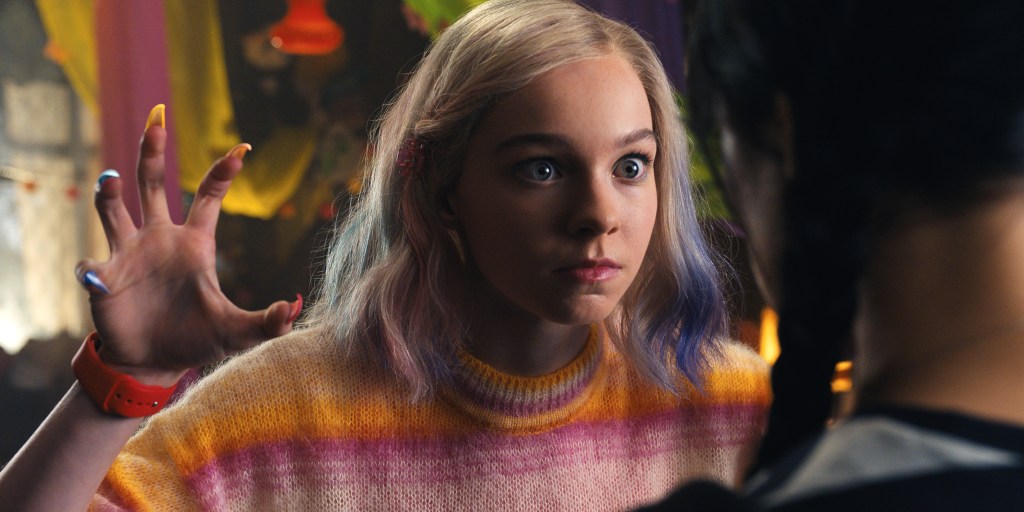 Emma Myers as Enid Sinclair
Emma Myers plays Enid Sinclair, Wednesday's bubbly and colorful roommate, who happens to also be a werewolf. While these two seem like unlikely companions, they discover that they have a lot to learn from each other. Before Wednesday, Myers appeared in the Lifetime original movie A Taste of Christmas and the Snapchat original series Dead of Night.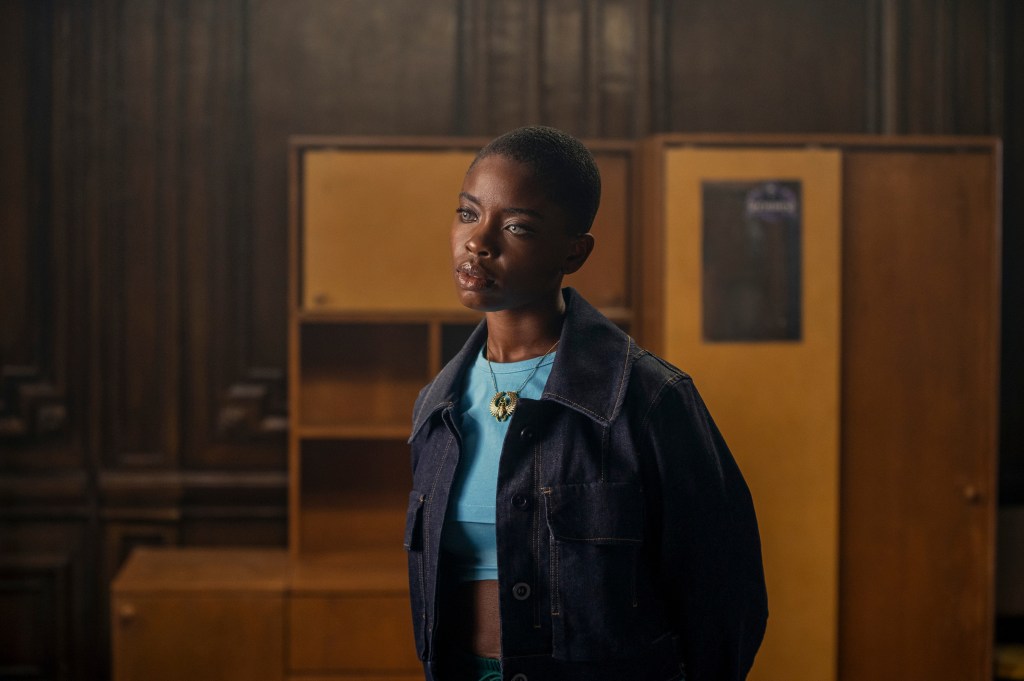 Joy Sunday as Bianca Barclay
Bianca Barclay is the queen-bee of Nevermore, that is until Wednesday appears. Bianca is a powerful siren who has the ability to persuade people to do what she wants, but she's also "hiding family secrets and other struggles." She may be antagonistic toward Wednesday, but Bianca is more than just the stereotypical mean girl. Bianca is played by Joy Sunday, whom you may recognize from the movie The Beta Test or the TV series Dear White People and Good Trouble.
Georgie Farmer as Ajax Petropolus
Ajax Petropolus is a student at Nevermore and a Gorgon, a creature from Greek mythology that can turn people to stone just by looking at them. Petropolus is played by Georgie Farmer, who has also appeared in the Disney series Evermoor and the Jason Bourne spin-off series Treadstone.
Naomi J. Ogawa as Yoko Tanaka
Relative newcomer Naomi J. Ogawa plays Yoko Tanaka, one of Nevermore's resident "cool kids" and a friend of Bianca's. Tanaka is "a vampire with Harajuku-inspired Goth flair." Ogawa has previously appeared in the 2020 sci-fi movie Skylines.