News
Warrior Season 2 Trailer Teases a Blood-Spilling Sibling Gang War
The trailer for the second season of Cinemax's Warrior previews an escalating gang war that puts Ah Sahm on the opposite side of his own sister.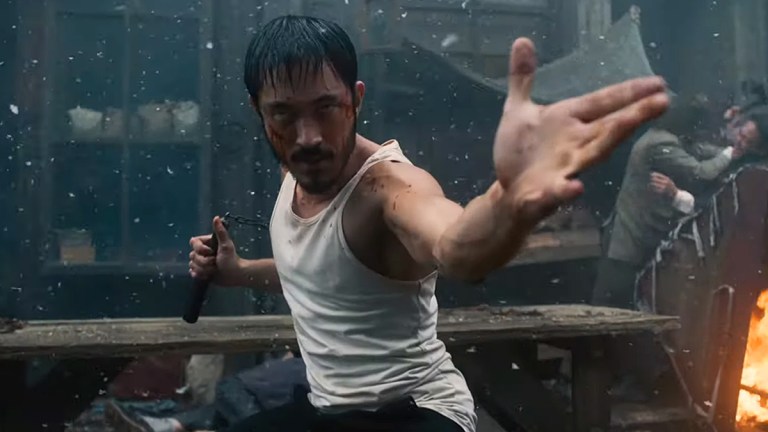 Warrior, the martial-arts-teeming Cinemax crime series inspired by the story notes of Bruce Lee, is heralding its October return with an action-packed full trailer.
Created by executive producer Jonathan Tropper (co-creator of Cinemax's Banshee), Warrior premiered on Cinemax on April 5, 2019, and kicked off a 10-episode inaugural season that wrapped its run on the following June 7. The series provided an effective combination of historically-based (albeit contemporarily-stylized) crime drama akin to Peaky Blinders (on which star Andrew Koji fielded a duo of appearances,) with an action-packed, Bruce Lee-channeling martial arts component that resonated with viewers, resulting in a quick second season renewal for another 10-episode set.
With that set, check out the full trailer for Warrior Season 2 just below.
Set against the gritty backdrop of 1870s San Francisco, Warrior follows Ah Sahm (Andrew Koji), a Chinese martial arts prodigy who ventured to the States to find his missing sister, Mai Ling (Dianne Doan); an endeavor that necessitated him becoming a hatchet man for local Tong (crime family) the Hop Wei in order to survive. However, in an ironic twist, said endeavor ends up thrusting Ah Sahm in the middle of a bloody gang war that puts him on the opposite side of Mai Ling, who—not the innocent we initially thought—manipulated her way into leadership of rival gang the Long Zii. Consequently, Ah Sahm must contend with an unrelenting Mai Ling, a gang war and all the racial-centric hazards of being a Chinese immigrant. As we can see in the trailer, said gang war will escalate exponentially in Season 2, fueled by insidious machinations that infuse both the criminal underworld and the city's government.
The second season of Warrior will also see the addition of newcomers to the cast, as evidenced by the trailer, which notably previews the crimson-spilling handiwork of Chen Tang as newly-imported Hop Wei initiate Hong, whose brand of crazy seems to be just what the gang needs amidst the ongoing tumult. Interestingly, Chen was recently seen in the theatrically-diverted Disney+ live-action adaptation feature, Mulan, and fielded a few 2018 appearances on ABC Marvel series Agents of SHIELD, on which (coincidentally,) co-star Dianne Doan just fielded a prominent run on its final season. Of course, Season 1 casts members such as Jason Tobin, Olivia Cheng, Dean Jagger, Joanna Vanderham and Christian McKay will also return for Season 2.
Warrior also proved to be a potent vehicle for star Andrew Koji, who has since nabbed the coveted role of the iconic white-clad ninja, Storm Shadow, in the upcoming franchise-relaunching prequel movie, Snake Eyes: G.I. Joe Origins, opposite Henry Golding, who plays the eponymous black-clad member of Hasbro's "Real American Hero" toy line. Thus, with the Season 2 trailer clearly showing Koji wielding more jaw-dropping Bruce Lee-inspired action sequences, his star can only rise with this latest frame.
Warrior Season 2 premieres on Cinemax on Friday, October 2 at 10 p.m. ET/PT.