Features
Unforgotten recap: what happened in series 1 and 2?
With series 3 starting this Sunday, here's what happened in Unforgotten series 1 and 2 should you need a memory jog…
Contains major series 1 & 2 spoilers.
Since its Best Drama Bafta nomination and two series renewals, Unforgotten fans haven't been able to complain quite as loudly as before about how underappreciated Chris Lang's excellent crime drama is. By now, people have twigged that the combination of Nicola Walker, Sanjeev Bhaskar, and decades-unsolved cases that tell us something about how times have changed and the toll pain and guilt take on both victims and perpetrators is an unmissable one for crime drama fans.
Series three starts on Sunday the 15th of July on ITV here in the UK. Though each series has so far stood alone in terms of its case, the characters' stories continue. For anyone who needs a refresher on what happened in 2015 and 2017, here's a recap of all the major action.
Series one (2015)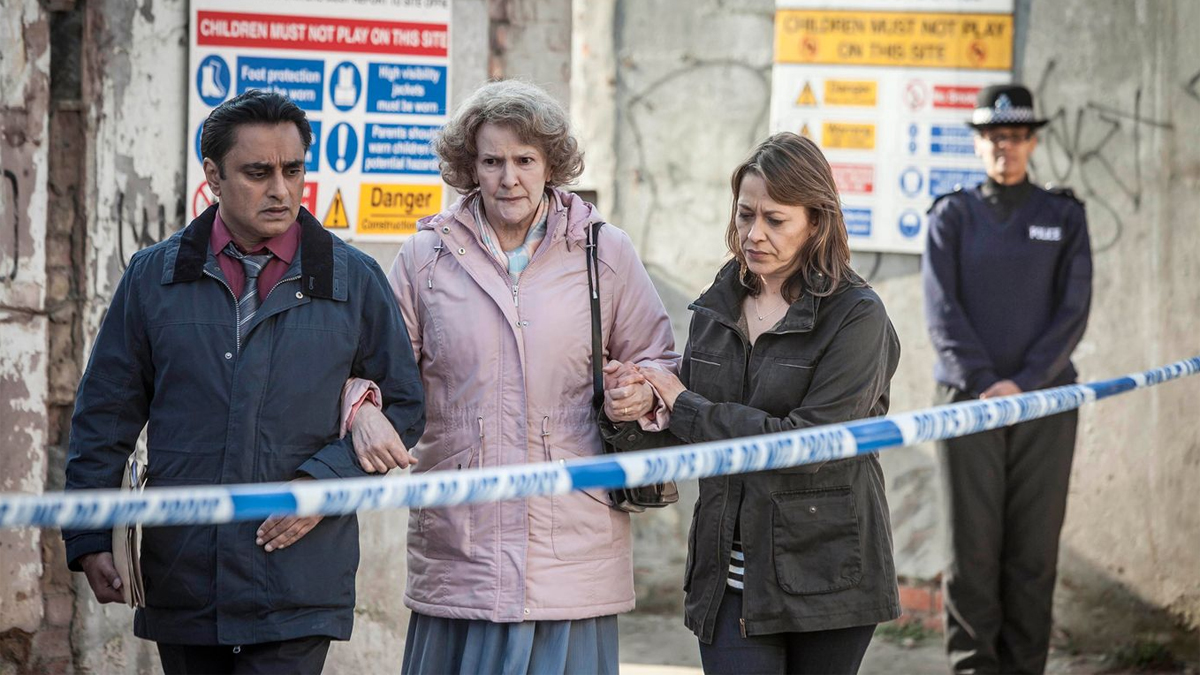 The skeleton of a man is discovered buried in the cellar of a London building being demolished. DCI Cassie Stuart (Nicola Walker) and DI Sunil Khan (Sanjeev Bhaskar) are called to investigate, and track down the make and model of the car for which a key was found near the body. They find the car, which had since been stripped for parts, and in a nearby skip discover a bag that was in the car's boot, containing a 1976 diary. The diary belonged to Jimmy Sullivan, a young man from Liverpool whose mother had registered him missing that year. The human remains are soon confirmed to belong to Jimmy, a biracial teenager who left home because of his alcoholic, physically abusive father, intending to earn money to help his mother escape too. The cause of death was a blow to the head.
The diary, inscribed as a gift from 'Jojo', contained several phone contacts, each of which Cassie and Sunny's team trace. There's 'Frankie C', discovered to be Sir Philip Cross, an Alan Sugar-alike East-End boy done good who was recently appointed a governmental business tsar. There's Father Bob, a local vicar who worked with residents of the boarding house at which Jimmy stayed, and who now lives with his wife and two grown-up daughters out of London. There's 'Beth', or Lizzie Wilton, the white English wife of a second-generation Jamaican youth football coach, who lost their teenage son years before and are mentoring a black GCSE student. And there's Eric Slater, a retired accountant about to celebrate his forty-fifth wedding anniversary, who used to do the books at Jimmy's boarding house, and who's been in a wheelchair for thirty years following a car accident.
A bit of background on DCI Stuart and DI Khan: she lives with her father following her mother's death and her two adult children moving out of home. Her husband died when the children were little. In series one, Cassie's father shows her a box of letters he found after his wife died that showed she had an affair decades earlier. Sunny is a single parent raising two teenage daughters following his divorce from his wife.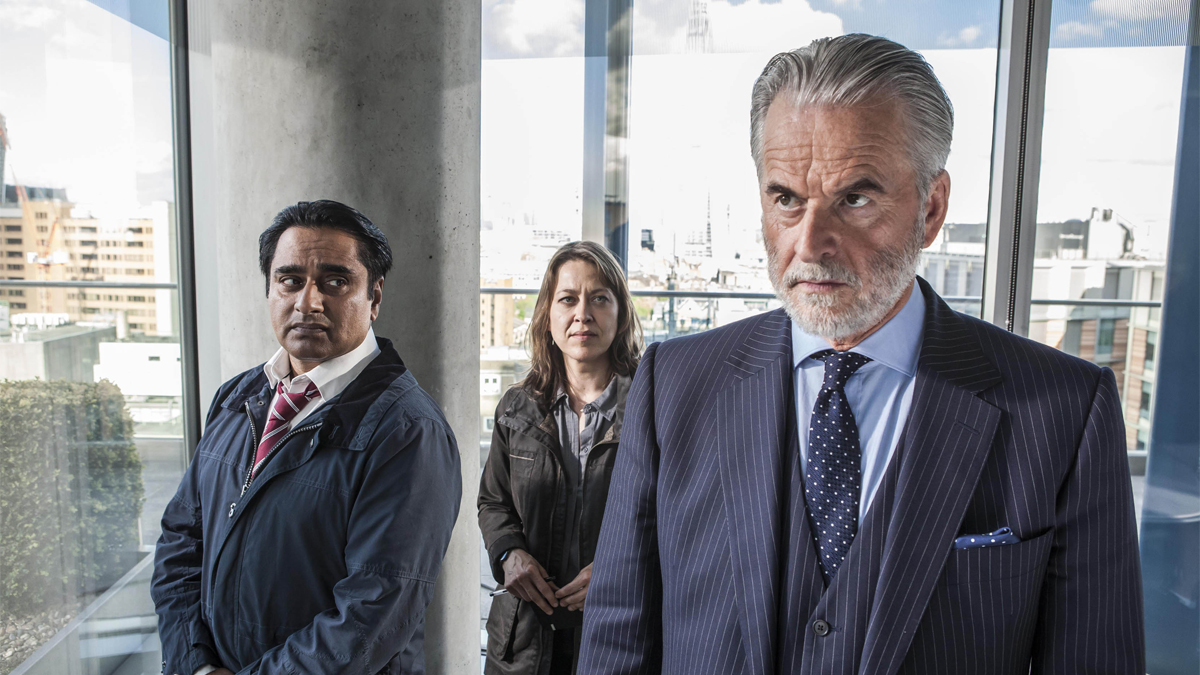 Cassie and Sunny discover that Sir Philip Cross had criminal associations in his youth with a notorious East End gang, the Fenwicks. 'Frankie' was an enforcer of theirs with a specialism in torturing victims who owed the gang money. Jimmy, it transpired, had borrowed fifty pounds from the gang, which he needed to help his friend Jojo get a pregnancy termination.
The money Jimmy borrowed for the abortion was stolen from him by Beth's racist boyfriend, with her collusion. Beth had run away from home at the age of fifteen after her father started sexually abusing her following the death of her mother. She lived on the streets, then fell in with a boyfriend who was a member of the National Front, which she also joined, getting white supremacist tattoos and joining in with violent assaults against racial minorities.
Jojo, then a fifteen-year-old girl and thought to have been Jimmy's girlfriend, had been made pregnant by married twenty-nine-year-old vicar Father Robert. After Jimmy's disappearance, Jojo decided to keep the baby, and raised her alone with Father Robert's financial support, sustained by theft from parish funds, and regular visits he made unbeknownst to his wife and other two daughters.
Jimmy wasn't killed by Frankie C, or Beth, or Father Robert. Cassie and Sunny's investigation reveals that accountant Eric Slater had a historical conviction for a homophobic assault on another young man, and they theorise that he killed Jimmy in another homophobic attack. One of Eric's sons recalls his mother, who is suffering from dementia, talking about Eric burying a body in the copse behind their house, and informs the police. A body is discovered—that of another young gay man reported missing and to whose last known whereabouts Eric is linked by a bank statement—and Eric is charged with both murders.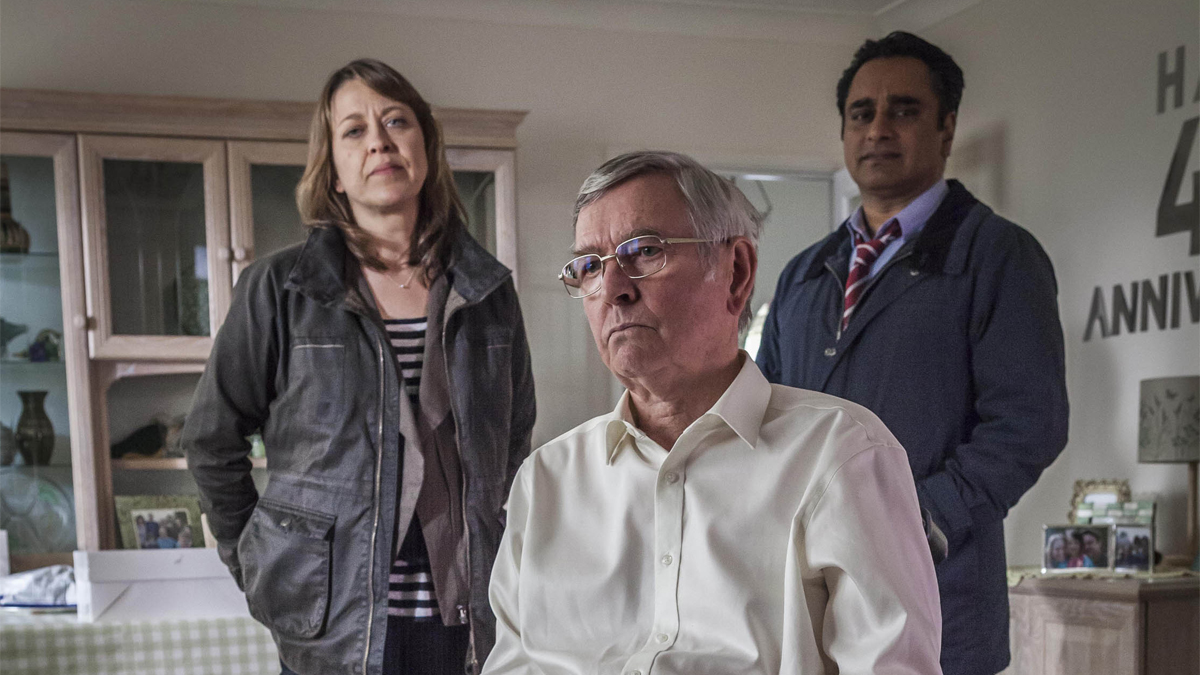 Cassie, however, believes Eric's not-guilty plea. He confesses that instead of being a homophobic attacker, he is a closeted gay man whose wife committed both murders out of jealousy when she discovered him having sex with the men. Desperate for money to replace that stolen by Beth's boyfriend, Jimmy was paid for sex by Eric. When wife Claire followed her husband to the boarding house where he worked, she found him with Jimmy and, suffering from post-natal psychosis, murdered him. Eric buried the body. Years later, Claire followed Eric to a gay pub, and killed the man he was with, whom Eric buried in their back garden to protect her.
Claire was charged and held in a secure hospital unit on account of her dementia. Sir Philip Cross, who had paid a Turkish gang to kill a man who'd threatened to leak his criminal past to the press, was fired from government and arrested after his son shopped him to the police. He eventually thanked his son for doing so, and was later found hanged in his prison cell. Beth, who had attempted suicide over the guilt about her racist past, and faced rejection from her black husband and the black teenager she'd been helping through his exams, survived and was lovingly reunited with both. Father Robert introduced his secret daughter to her half-sisters.
And Jimmy's mother, who'd been fobbed off by police at the time of Jimmy's disappearance due to class and racial prejudice, was able to finally bury her much-loved son.
Series two (2017)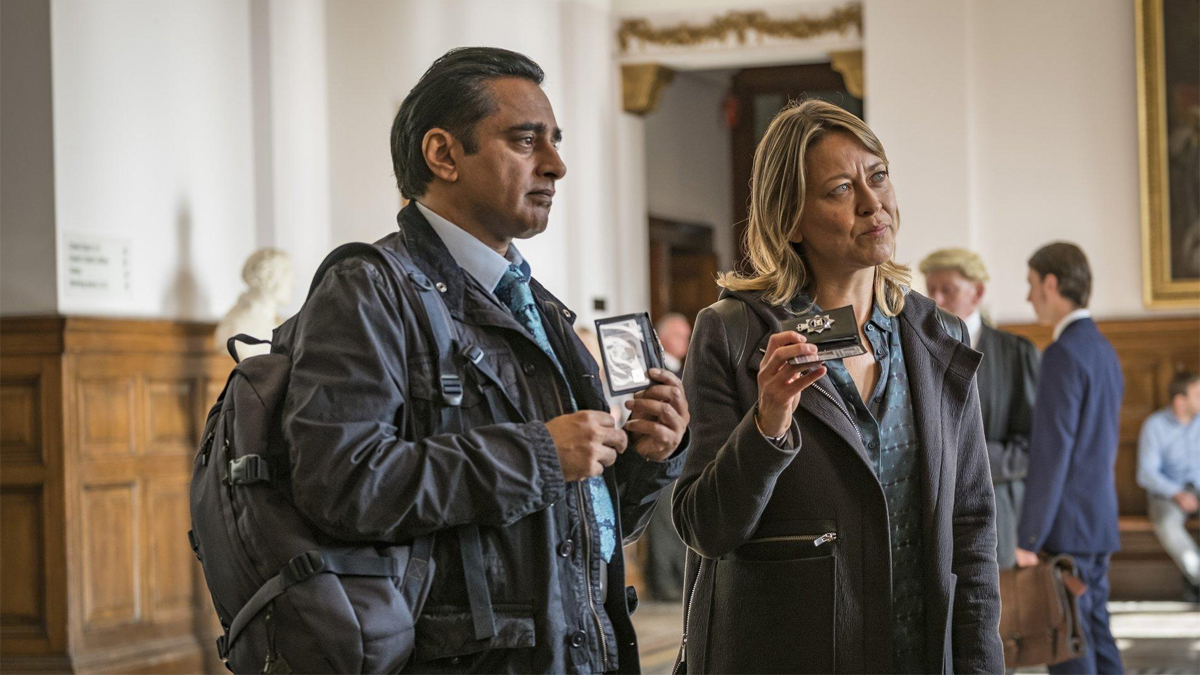 The well-preserved body of a man is discovered inside a suitcase in the River Lea, with a blade inside his chest cavity and injuries consistent with having been stabbed with a kitchen knife. Cassie and Sunny's team is called to investigate, and identify the corpse by tracing repairs carried out on his expensive watch. He was David Walker, a thirty-nine-year-old club promotor and Tory party fundraiser, married to Tess at the time of his disappearance in 1989, with a five-year-old son Jason.
Meanwhile, we're introduced to three characters: Colin Osborne (Mark Bonnar) a barrister who passionately defends young offenders who deserve a second chance. Marion Kelsey (Rosie Cavaliero), a child cancer nurse, and Sara Mahmoud (Badria Timini), a head of Sixth Form and English teacher interviewing to be the head of a school in special measures.
Colin and his partner Simon are finalising the adoption of their daughter Flora when he is homophobically abused in a supermarket and retaliates by keying the car of the abuser. Flo's heroin-addict birth mother's boyfriend witnesses the incident and blackmails Colin for five grand not to leak it to the adoption agency. Colin pays him, but soon Flo's birth mother is back demanding more money.
Cassie and Sunny interview the murder victim's wife (now remarried with a teenage stepdaughter), who retrained as a police officer after her husband's disappearance. Her now-thirty-year-old son is a troubled, lonely IT worker with no friends, who takes the news of his father's murder very hard. She tells them about her husband's successful club business and charity work, as well as his issues with depression. The team later learn that Walker had been sexually abused as a child by a primary school teacher, and theorise (wrongly) that he may have been killed in a confrontation with his abuser.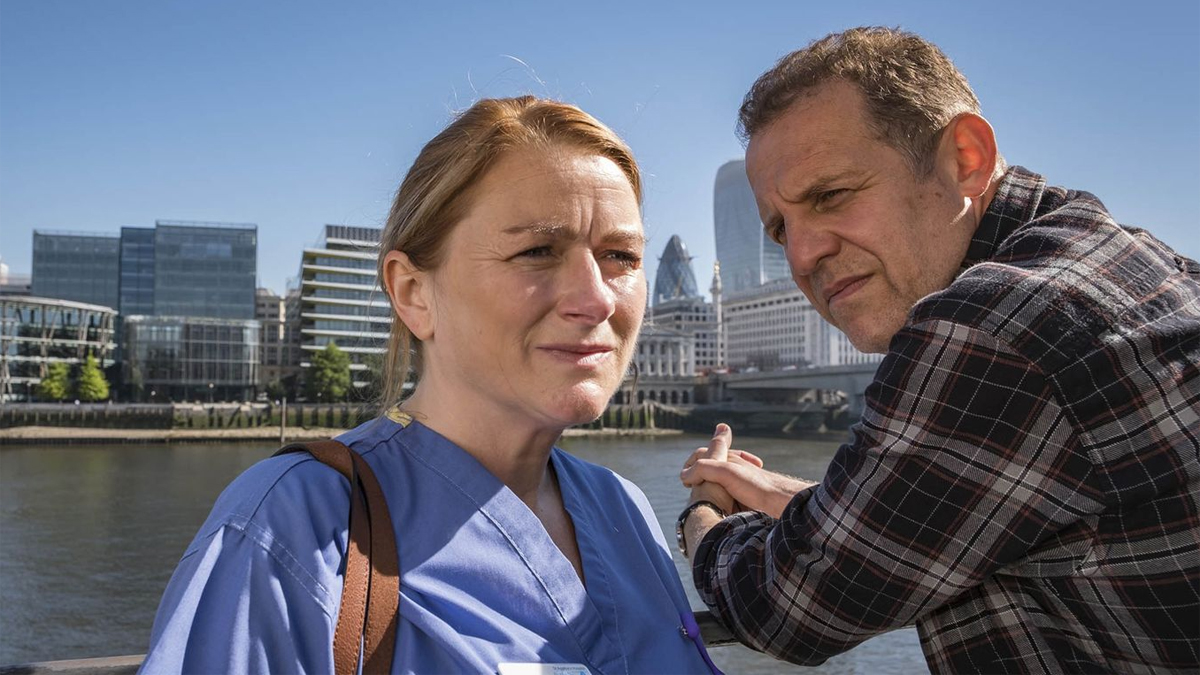 The discovery of a pager sunken into his corpse allows Cassie to retrieve phone numbers and a message that turns out to be an address. The address leads the investigation to a former brothel, and to Colin Osborne, who quit his high-flying banking career in the late eighties to retrain in law. Sara Mahmoud, they learn, now a respected teacher, Muslim woman and married mother of three, spent a short period at that address as a sex worker in her early twenties. Another address found among Walker's possessions leads the team to the parental home of Marion Kelsey, who has a fractious relationship with her family. Sara admits that David may have been a client of hers, but otherwise denies all knowledge of him, as do Marion and Colin.
Meanwhile, Cassie's dad has been trying online dating, as has Sunny, with little success. Cassie discovers that her father has been to Winchester to try to track down the man with whom his wife had an affair. Eventually, he tracks him to another town and has an altercation. Later, Cassie's dad receives a letter from the man, which is the one Cassie's mother sent her lover to end the affair, which gives Cassie's dad closure. In a drunken pub conversation, Sunny makes a pass at Cassie, which she laughs off, and they agree to keep things professional between them.
Flo's mother demands more money from Colin, and steals his mobile phone, discovering on it that he is being interviewed by police in connection with a murder. They demand twenty thousand pounds from him.
Links are discovered between Colin, who donated to the Tory party in the eighties, and David Walker. It's found that Colin left his banking job due to a psychological breakdown sparked by a rape accusation made against him by a female employee. He was sectioned at the time Walker's murder was committed. The team discover that the rape allegation was fabricated at David Walker's behest in order to get Colin sacked for asking too many questions.
A woman who works at Tory Party HQ, who has been helping the team source photographs of Walker confides that when she was twelve years old, Walker sexually assaulted her twice. Interviews with the various children's charities with which Walker had links reveal that his paedophilia was an open secret but remained unchallenged due to a lack of proof.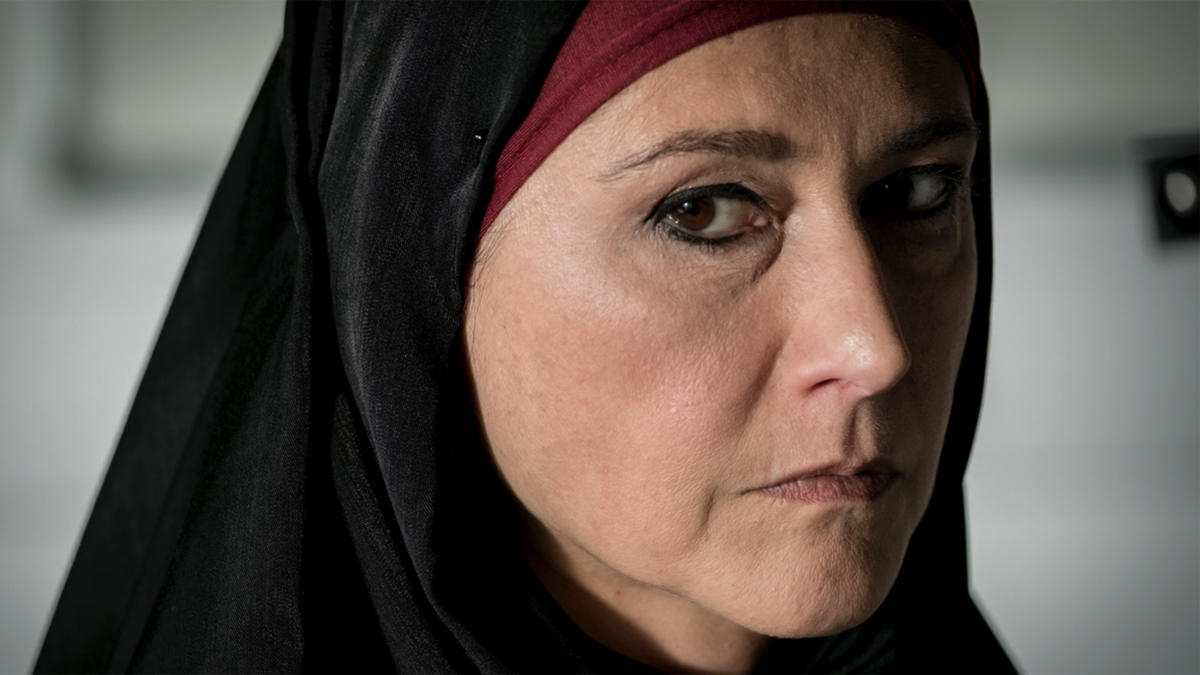 On hearing that his father was accused of child sexual assaults, Jason becomes enraged and punches Cassie, but she decides not to press charges.
The team speak to another of Walker's victims, who tells them about 'Gatherings' he would bring vulnerable children to, where they would be plied with alcohol and sexually abused. From a photo, she identifies Sara as a fellow victim of the abuse parties as a young teenager.
Word gets out to the local community about Sara's past as a sex worker, and it leads to her estranged father discovering her whereabouts and coming to apologise for kicking her out of home at the age of thirteen. Sara was routinely abused by much older men throughout her teenage years, and was raped at the 'Gatherings' by David Walker. When he turned up as a client of hers years later, she recognised her childhood abuser, and a plan was hatched.
The case doesn't make sense to Cassie until she suspects that Sara, Colin and Marion all know each other and are colluding. Sara was provably out of the country when David Walker was murdered, with a watertight alibi. Cassie suspects that the three of them were all victims of child sexual abuse who arranged a Strangers On A Train-style deal where each would kill the other's abuser.
Cassie is proved right. Colin, Marion and Sara met in a psychiatric ward and plotted together to take revenge on their childhood abusers. Marion killed David Walker, to whom she had no link, Colin killed Marion's child-rapist father, making it look like suicide by hanging, and Sara killed Colin's former Club Rangers leader who had subjected him to years of sexual assaults.
Sara's husband supported her throughout the revelations, as Colin's partner did for him. Marion's sister learned of her abuse at the hands of their father, and supported her through it, also blaming their mother who had done nothing about the abuse despite Marion telling her what was happening at the age of twelve. David Walker's son Jason had planned to commit suicide, but was stopped by the friendship of his neighbour.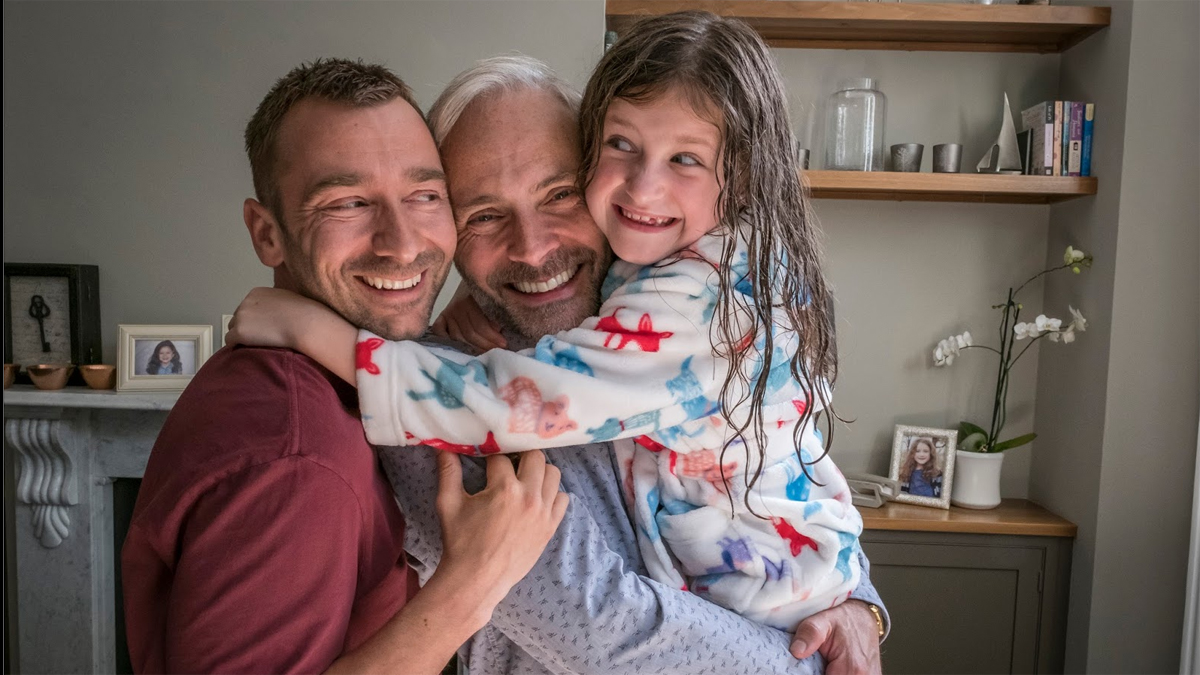 All three abuse victims had gone on to become productive members of society who helped young people, and who, despite being extremely damaged, had survived the most terrible start in life. Because of this, Cassie decided, with Sunny's support, not to report her findings and to let them all continue to live their lives.
Unforgotten series three starts on Sunday the 15th of July at 9pm on ITV.