News
TokuSHOUTsu Giveaway: Win Kamen Rider Figures!
The new Tokusatsu streaming service, TokuSHOUTsu, has given us a package of Kamen Rider toys to give away!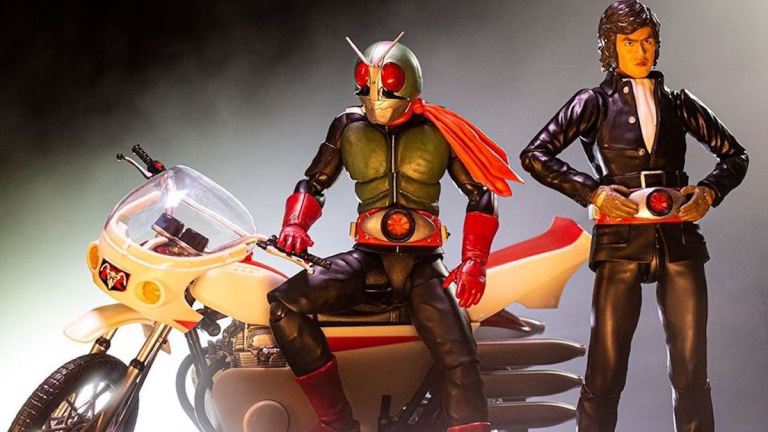 Rider Jump! Rider Kick! Fans of Tokusatsu, especially classic Toku, are having a lot of reasons to celebrate. The biggest one is that the very first entry in the Kamen Rider franchise is now streaming on TokuSHOUTsu. All ninety-eight episodes of the first Kamen Rider series ever are streaming with English subtitles!
Click here to enter via our official giveaway page!
This is the first chance many fans have had to experience the classic series and we're excited right along with them. To help fuel that excitement we've teamed up with TokuSHOUTsu to offer a prize package of three Kamen Rider Figuarts figures and a Kamen Rider poster! Recreate your favorite action-packed scenes and create some of your own — or just admire them on your shelf. The official description for those figures are below (and photos of them are above!)
Masked Rider Neo 2 "Kamen Rider", Bandai S.H.Figuarts (Shinkocchou Seihou)
"Bring it on, Shocker!" Following Kamen Rider Neo 1 comes Kamen Rider Neo 2,with the Shinkocchou Seihou system that brings you the most realistically posable action figures ever made!
Remodeled Cyclone "Masked Rider," Bandai S.H. Figuarts
S.H. Figurarts presents the Cyclone (Remodeled Ver.) motorcycle as seen in the original 1971 Kamen Rider TV series!
Takeshi Hongou "Masked Rider", Bandai S.H.FiguartsHenshin!!!
It's the literal man behind the mask, Takeshi Hongou! This 1/12 scale action figure is digitally colored for incredible realism. Includes 3 left and 4 right optional hands, and "henshin" Transformation scene effect parts Made out of pet plastic to re-create transformation scenes.
And we have a photo of that poster, featuring the key art for Kamen Rider on TokuSHOUTsu, below! We think this would make a lovely addition to anyone's wall.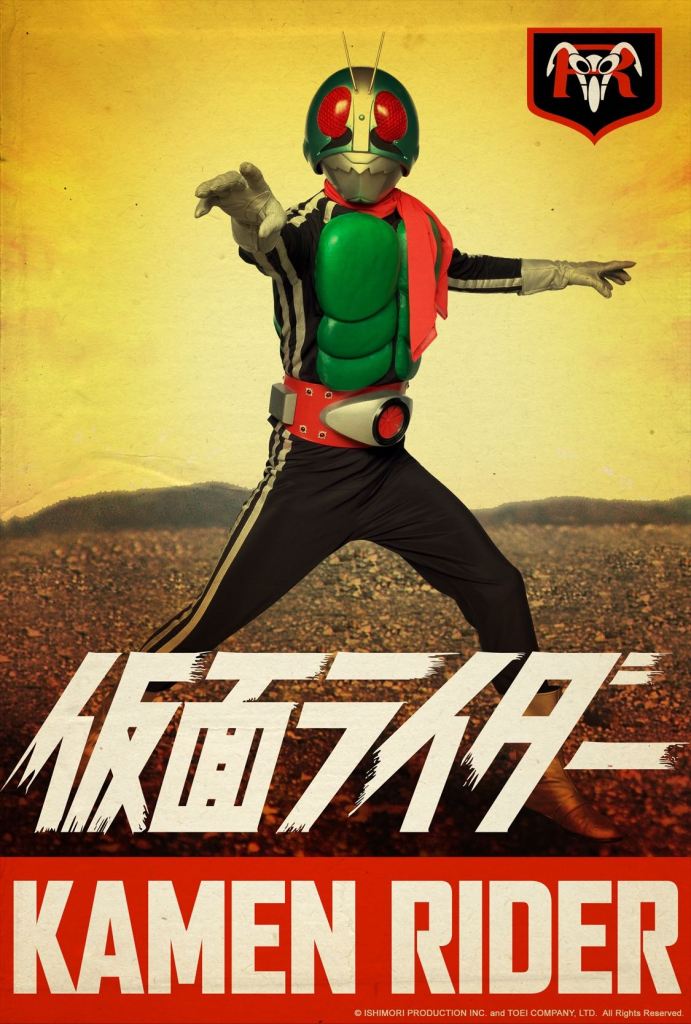 Entries will be accepted until Sunday, April 5th. One (1) winner will be drawn randomly, and notified via e-mail. The winner will have 48 hours to accept the prize, otherwise another winner will be drawn. Good luck! Stay up to date on Kamen Rider and more with our friends at TokuSHOUTsu on Twitter and Instagram.