News
Tokusatsu Fans Are Getting Their Own Talk Show: Let's Talk Toku
The TokuSHOUTsu streaming network will be launching an original series discussing the wide world of Tokusatsu!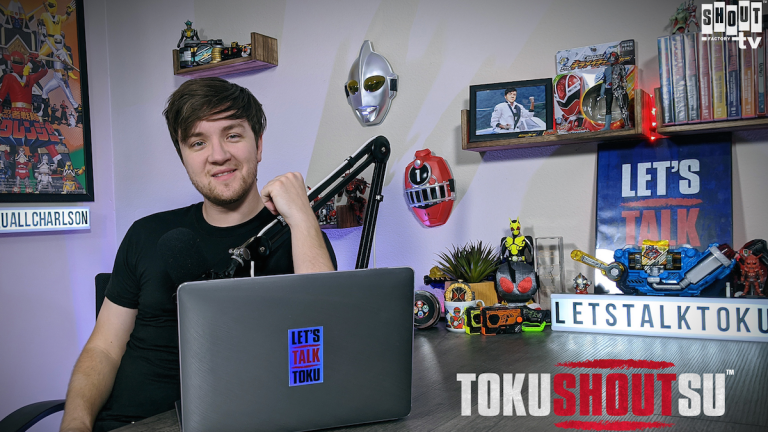 Tokusatsu fans love to talk. Whether it be one-on-one chats, forum posts, or podcasts, fans can't help but talk about the absolutely wild exploits of their favorite Japanese super heroes and special effects series. Now those discussions are moving to the streaming world!
TokuSHOUTsu, the new home of the original Kamen Rider and a plethora of Super Sentai series, is set to launch a new Tokusatsu talk show this Friday! Titled Let's Talk Toku, this will be the first original series for the TokuSHOUTsu network. Hosted by genre expert Squall Charlson, new episodes will premiere every Friday at 6PM ET/3PM PT. The official description for the series is below.
Let's Talk Toku is an original talk show for anyone with an interest in tokusatsu. Hosted by Squall Charlson, and featuring a variety of guest hosts, Let's Talk Toku gives viewers an inside look into everything toku, including masked superheroes, kaiju monsters, cyborgs, aliens, villains and, of course, the toys. Fans can watch each hour-long episode to find out what makes the genre unique, why it has influenced everything since its inception, and the many ways it still resonates today.
The talker's initial slate of guests includes genre and community experts Jason Narvy, Team Rider, Nicole Amber, Matt Frank and Shamus Kelley. Episode topics include The Toys of Tokusatsu; Tokusatsu Video Games; King of the Monsters; The Women of Tokusatsu; TV Series Showdown; The Villains of Tokusatsu; and much, much more. You can watch the first teaser for the show below.
In case you were wondering, yes, the writer of this article is one of the guests that will be appearing on Let's Talk Toku! There's a great slate of guests coming for the initial run of Let's Talk Toku and we can't wait to see who else will be coming on board. There a lot of fantastic people to interview from all corners of the Tokusatsu world, including many women, people of color, and queer fans who have been underrepresented in larger Toku conversations. This series would be a fantastic place to give them their time to shine!
TokuSHOUTsu also provided us with details on where you can watch Let's Talk Toku.
Let's Talk Toku will air on the TokuSHOUTsu channel (Channel 681 in the Tech + Geek section) through Pluto TV, which is available on all leading digital streaming devices and services, including Roku, Amazon Fire, Apple TV, Google Chromecast and more, as well as major smart TVs and game consoles. Episodes of Let's Talk Toku will also be available on Shout! Factory TV and the TokuSHOUTsu YouTube channel following their premiere on Pluto TV.
Who would you like to see on Let's Talk Toku? Let us know in the comments!