News
Kamen Rider Kuuga Coming To Streaming
Reigniting the Kamen Rider franchise back in 2000, the first of the Heisei Kamen Riders comes to TokuSHOUTsu this Friday!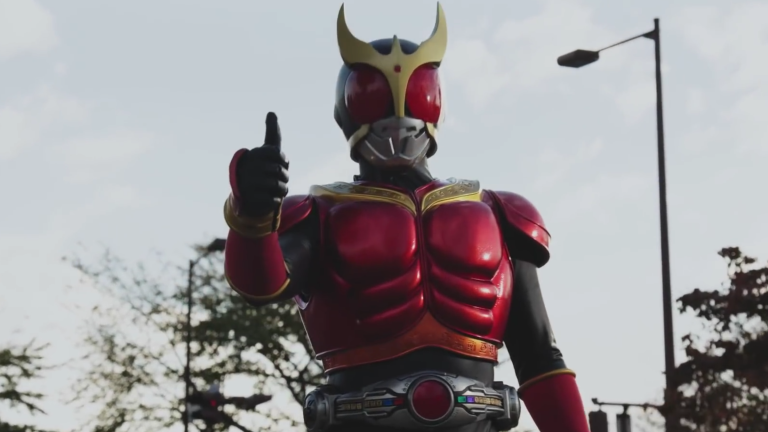 No fear, no pain. After the original Kamen Rider dropped as part of the initial offering on TokuSHOUTsu, many fans wondered what would be next for the streaming service geared towards Japanese superheroes. Well, they finally have the answer.
Tweeting out a silhouette, TokuSHOUTsu revealed that "a new legend begins Friday. 7pm ET / 4pm PT on @PlutoTV CH 681 in Tech + Geek."
That silhouette belongs to none other than Kamen Rider Kuuga! The first of what have been called the "Heisei Kamen Riders," Kamen Rider Kuuga was the big return for the franchise after it mostly went dormant in the late 80's (aside from a few movies in the 90's.) Debuting in 2000, Kuuga kicked off a new generation of Riders that has lasted to this day and thus has a special place in the franchise.
Below you can see the graphic TokuSHOUTsu used to reveal this news to the world.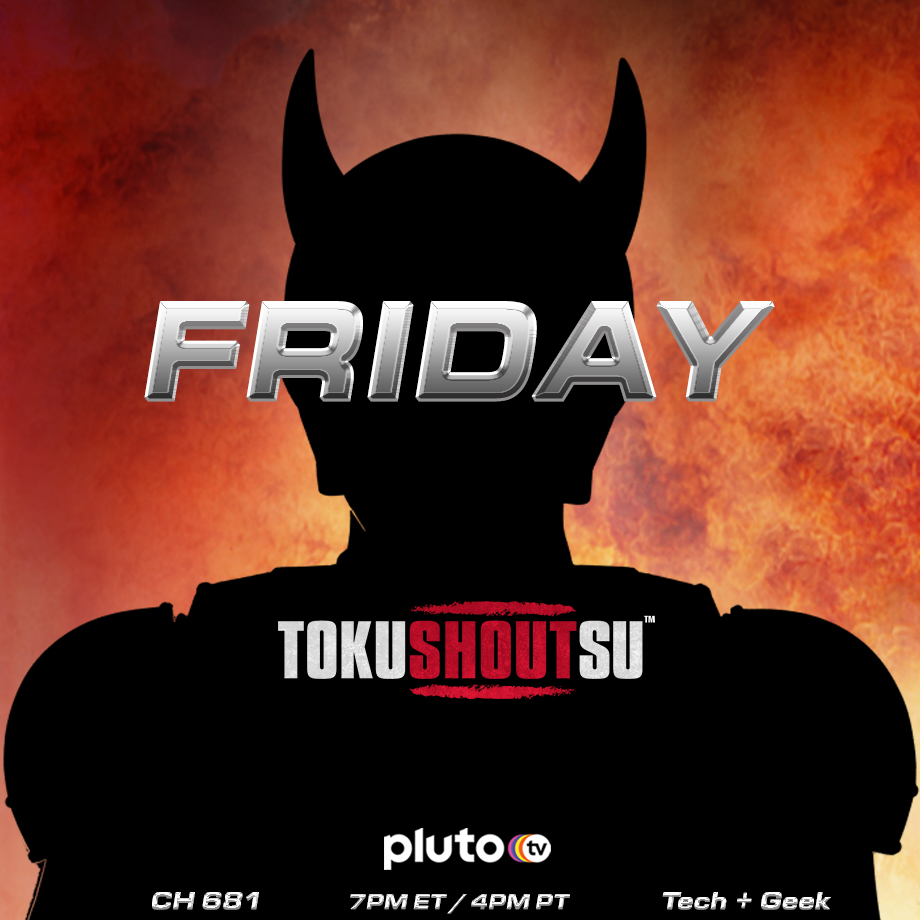 Kamen Rider Kuuga follows the adventures of Yusuke Godai as he fights against the Gurongi with the help of the Science Police. Along the way Godai gains new powers as Kuuga, including four main forms along with further upgrades.
After watching the original Kamen Rider as part of TokuSHOUTsu, Kuuga will certainly be a different experience for fans. While the show is filled with action just like the original series, the story takes on a very different feel. The main character isn't burdened with the horrific torture he underwent to become Kamen Rider, Godai is just a happy-go-lucky go who fights to protect everyone's smiles. His relationships with his teammates are also a delight to watch and feature a genuine warmth.
This is another big get for TokuSHOUTsu, with this only the second time one of the main Kamen Rider entries in the franchise has been legally available to stream in North America (Amazon Riders, a spin-off/reboot of sorts is available on Amazon Prime, but that isn't part of the main series). For many years this was a pipe dream for fans but now more and more Tokusatsu is becoming available for fans old and new alike. It makes us wonder what else TokuSHOUTsu has up their sleeves but we'll have plenty to enjoy in the meantime when Kuuga joins their line-up this Friday!
Kamen Rider Kuuga contains 49 episodes and sits comfortably alongside the original Kamen Rider's 98 episodes. That's a lot of watching to do if you're a big fan of the franchise.
What series would you like to see show up on TokuSHOUTsu? More Kamen Rider? Sentai? Metal Heroes? Obscure Toku series? More Ultraman? Let us know!