News
The Third Day Release Date and Trailer for Jude Law HBO Mystery Series
HBO limited series The Third Day stars Jude Law and Naomi Harris, set on a mysteriously creepy English island.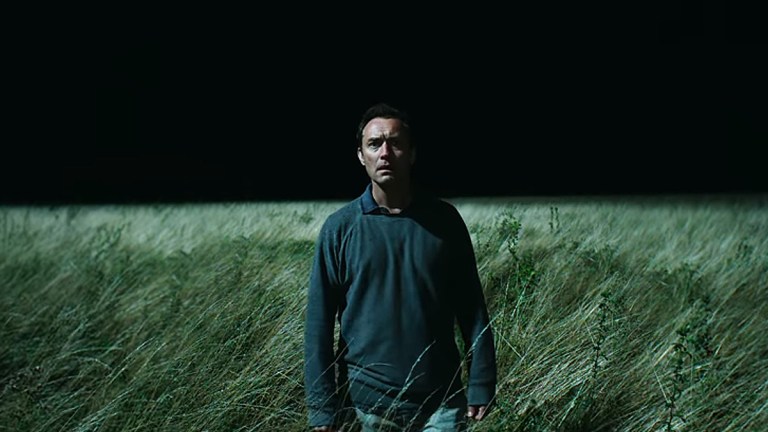 The Third Day represents an intriguingly original storytelling style for an HBO offering. Indeed, the six-part limited series is headlined by Jude Law and Naomie Harris… each of whom won't likely share the screen, since the series is divided into two halves, each centering on their respective characters during different times. Additionally, one episode will showcase an interactive element.
Dennis Kelly, creator of the acclaimed U.K. sci-fi series, Utopia (which he's currently remaking as a U.S. Amazon series), co-created the series with Felix Barrett. Set on a mysterious island off the English coast, the show bears a deliberately ambiguous mystery-box-esque plot filled with creepy small-town/cultish characters evocative of Midsommar or The Wicker Man.
In the latest news, The Third Day has just landed an HBO release date, which had been a mystery unto itself after a lengthy COVID delay.
The Third Day Release Date
The Third Day is now scheduled to hit HBO on Monday, September 14.
Like everything else in the civilized world, the series was affected by coronavirus concerns, which led to the series getting shifted to this fall window after it was originally set to debut on May 11.
While the series has already been shot, post-production was reportedly shut down, but has since finished. It's a scenario that sounds widely familiar with shows like The Walking Dead having to postpone what would have been its Season 10 finale, and even shows like ABC's Grey's Anatomy and Fox's Empire, which both saw what was to be their final few episodes get scrapped altogether.
The Third Day Trailer
The teaser trailer for HBO's The Third Day leaves would-be viewers perplexed and intrigued about this (supernaturally inescapable) English island.
The Third Day Cast
Jude Law follows up his run on HBO sequel series The New Pope with another small screen offering for the premium cable channel. He plays Sam, the central character of the first part of the series, titled "Summer." The official logline says Sam "visits a mysterious island off the British coast and discovers a group of inhabitants intent on preserving their home at any cost."
Naomie Harris, who's already seen her role in James Bond movie No Time to Die delayed (in what turned out to be a bellwether move,) for this fall due to COVID-19, plays Helen, the protagonist of the second part, titled "Winter." The logline describes Helen as "a strong-willed outsider [who] comes to the island seeking answers — but instead causes a battle to decide its fate."
The cast will also consist of notable HBO alumni such as Katherine Waterston (the Boardwalk Empire vet whose presence also makes this a Fantastic Beasts reunion of sorts with Law), Emily Watson (who comes off HBO's Chernobyl), Paddy Considine (who recently played a key role on HBO's The Outsider) and Mark Lewis Jones (who also appeared on Chernobyl).
The Third Day is a co-production of HBO and Sky. As mentioned, it was created by Dennis Kelly and Felix Barrett. Part 1, "Summer," is written by Kelly and directed by Marc Munden, while Part 2, "Winter," is written by Kelly, Kit de Wall, Dean O'Loughlin and directed by Philippa Lowthorpe. Kelly and Barrett also serve as executive producers, joined in that capacity by Dede Gardner and Jeremy Kleiner.