News
The Missing Season 3? Spin-Off Baptiste is the Next Best Thing
There's no season 3 of British crime thriller The Missing, but there are two seasons of a spin-off starring Tchéky Karyo as the lead detective Julien Baptiste.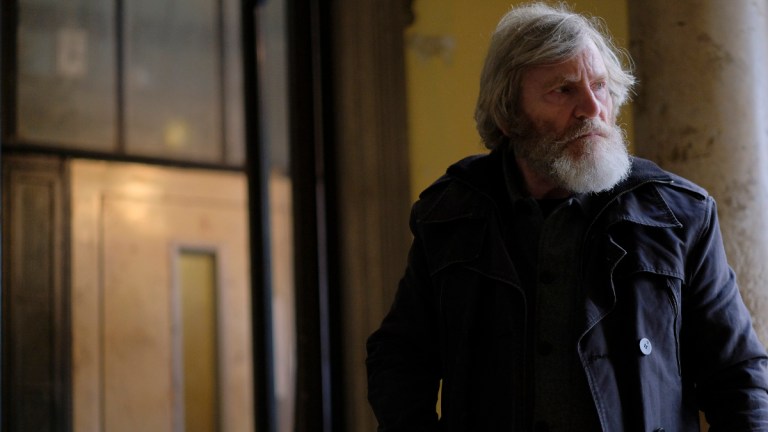 UK crime drama The Missing ran for two seasons in 2014 and 2016 on BBC One, where it was a hit by anybody's standards. The logical next step would have been a third and possibly fourth, fifth and sixth season, but none arrived. Instead, the show's creators Harry and Jack Williams changed direction and created two seasons of a spin-off starring The Missing's lead detective Julien Baptiste. With the British thriller now finding new fans internationally on Netflix, many are asking why season three of The Missing was never made.
The reason for the Williams Bros.' switch to a spin-off was built into the original show's premise. Seasons one and two of The Missing focused on failures in the long career of Det. Baptiste (Tchéky Karyo). The first was the disappearance of five-year-old Oliver Hughes, an English boy holidaying with his parents in a French town. The second was the disappearance of eleven-year-old Sophie Giroux, a French girl who disappeared in Germany.
During his initial investigations, Baptiste had failed to find the missing children or uncover the truth about their disappearances, which paved the way for The Missing's 'righting past wrongs' premise. Both seasons play out over multiple timelines as we see the detective's frustrated initial attempt to solve the cases spliced with his more successful return to the investigations post-retirement. (Or sort of more successful in the case of Oliver Hughes. Read more about that here.) Put simply, the failure format is why The Missing has no third season.
Speaking to Digital Spy in 2019, creator Harry Williams explained, "How many times can you do it before he just looks like a terrible detective?" It's a good point. For The Missing to continue, by its own logic each new season would have to revolve around a grand failure on the part of a detective supposedly famed for his instinct and success in retrieving missing children. To rack up more than two regretful failures would totally undermine the character's in-world reputation. The Williams Bros. decided that if they were to make another season of The Missing, it would have to be without the show's breakaway character Julien, so their solution was to break him away and make Baptiste.
The good news for The Missing fans is that Baptiste doesn't only bring Julien along for the ride, but also his family, wife Celia (Anastasia Hille) and daughter Sara (Camille Schotte). Both seasons also focus on mysterious disappearances Baptiste has to solve, though only in one linear timeline rather than The Missing's dual-chronology.
Baptiste season one is currently available to stream on Britbox in the UK and PBS Masterpiece in the US. The six-episode series sees Julien and Celia decamp to Amsterdam to visit their daughter and her new family. There, Julien is dragged into the case of a missing teenager and uncovers a sex trafficking ring operated by Romanian gangsters, as well as digging up some secrets from his own past. It stars Taboo, Rev,and The Night Manager's Tom Hollander and Call The Midwife's Jessica Raine, alongside Talisa Garcia, Alec Secareanu, Anna Prochniak, Boris Van Severen and Barbara Sarafian.
In season two of Baptiste, available on BBC iPlayer in the UK and PBS Masterpiece in the US, Julien investigates the disappearance of the Chambers family, the husband and two sons of the British ambassador to Hungary, where they go missing on holiday. Ambassador Emma Chambers is played by Killing Eve and Harry Potter's Fiona Shaw, while her missing son Will is played by Conrad Khan, seen recently in the role of Duke in the final season of BBC gangster thriller Peaky Blinders.
Baptiste has now run its course, and if the Williams Bros. ever return to The Missing, they say it will have to be without the show's lead detective. As Jack Williams told Digital Spy in 2019, "We realised that Missing 3 and Julien Baptiste were incompatible. That was a bit of a sad revelation."
Fans of The Missing and Baptiste should watch Harry and Jack Williams' most recent mystery thriller The Tourist, starring Jamie Dornan as a man who wakes up in an Australian hospital with no memory of who he is or how he came to be there. It's a great series, well-paced with a dark sense of humour and strong performances by Dornan, Line of Duty's Shalom Brune-Franklin and stand-out Danielle Macdonald (Patti Cake$, Dumpling).
Baptiste seasons one and two are available to stream on PBS Masterpiece in the US. Season one is available to stream on Britbox and season two on BBC iPlayer in the UK.