Features
The Last of Us Cast: Meet the Actors from HBO's Video Game Adaptation
HBO's The Last of Us has a talented cast bringing this emotional story to life. Here are the characters you need to know, and the actors who play them.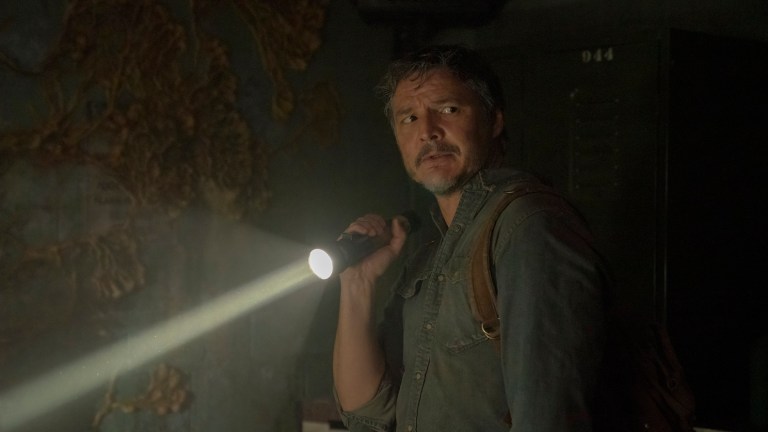 This article may contain spoilers for The Last of Us video game. Avoid if you want an unsullied experience.
Based on the video game of the same name, The Last of Us is a terrifying zombie story and a heartbreaking tale of humanity. Decades after a mutated fungus triggers the zombie apocalypse, a young girl discovers that she's immune. This girl, Ellie, then has to make her way across the country with smuggler Joel Miller, fighting against both infected and humans alike along the way.
Part of what fans love about this video game series is its hauntingly beautiful story about found family and the lengths people will go to protect the ones they love. But it seems like even newcomers to the story will have a lot to look forward to with the series thanks to the talented actors bringing this emotional story to life. Here are the characters you need to know in HBO's The Last of Us, and the actors who play them.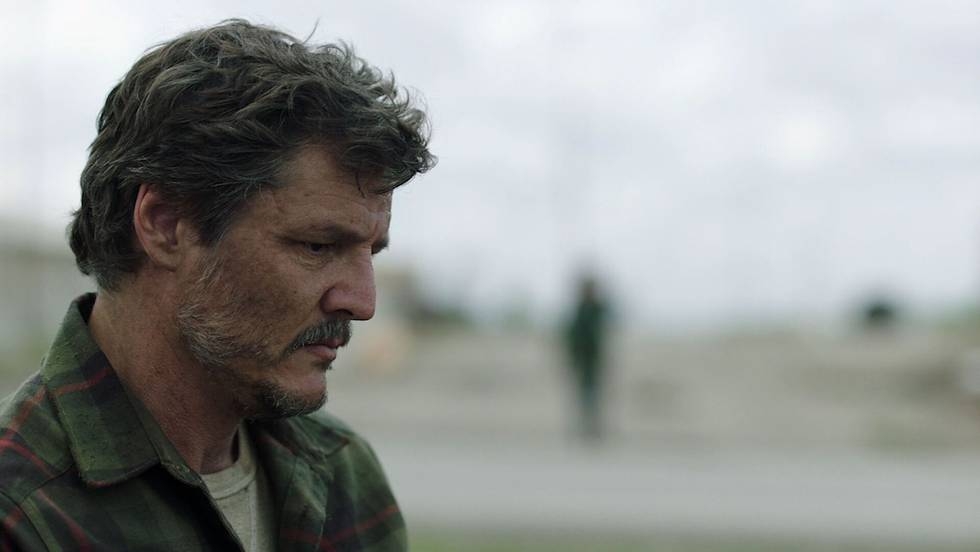 Pedro Pascal is Joel Miller
Joel Miller is a hardened survivor tasked with taking Ellie across the country to the Fireflies – a resistance movement looking for a cure to the Cordyceps infection and fighting against FEDRA. Along the way, he becomes like a father to Ellie, forcing him to reconcile with his traumatic past and the daughter he lost years ago. Joel is played by Pedro Pascal, whom you will likely recognize from his role as Grogu's adopted father Din Djarin in The Mandalorian as well as his roles in Game of Thrones and Wonder Woman: 1984.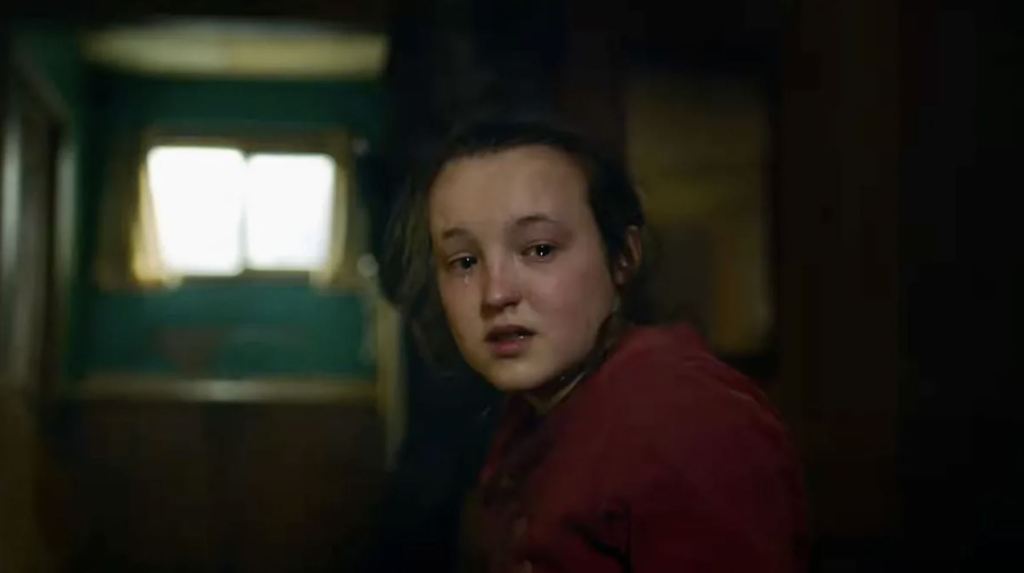 Bella Ramsey is Ellie Williams
Ellie Williams is a 14-year-old girl born into a post-apocalyptic world. After discovering that she's immune to the Cordyceps infection that has claimed so many lives, she decides to join the Fireflies' efforts to find a cure. Ellie is played by Game of Thrones alum Bella Ramsey, whom you may also recognize from His Dark Materials and Catherine Called Birdy.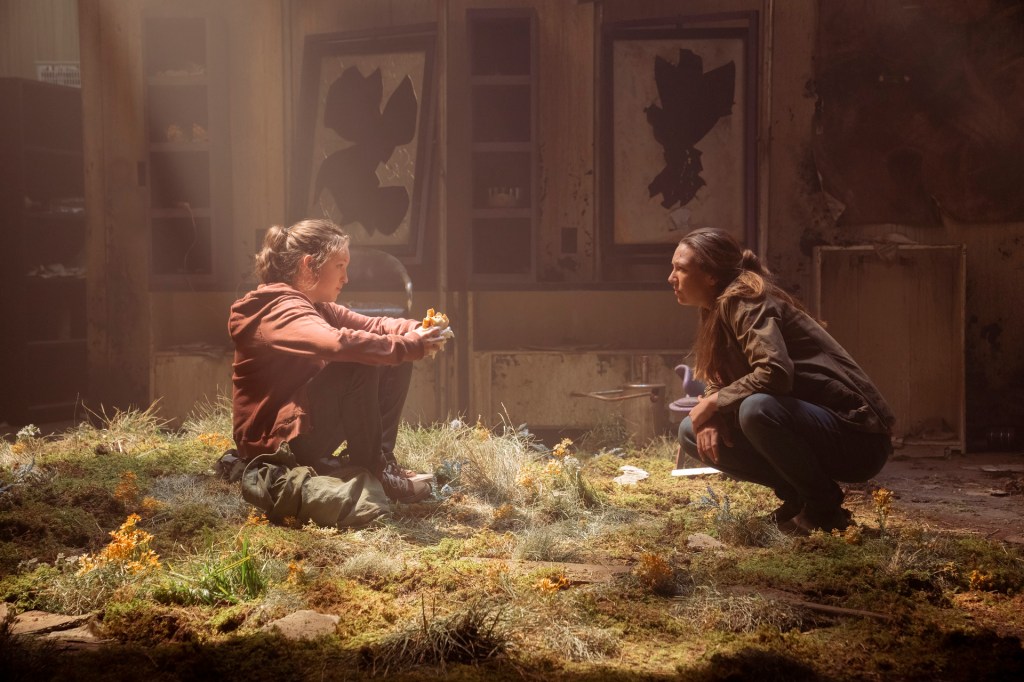 Anna Torv is Tess Servopoulos
Tess is Joel's smuggling partner in Boston, though their relationship runs a lot deeper than that. In the game, their relationship isn't explicitly defined, but they consistently have each other's back – which in this world might as well be a declaration of love. Tess is played by Anna Torv, an actor most known for her roles in Fringe and Mindhunter.
Gabriel Luna is Tommy Miller
In the game, Joel's brother Tommy was with him at the start of the outbreak in Texas. Though it seems like they managed to get out together, something happens in the two decades after that forces them to go separate ways for a time. A former Firefly, Tommy's knowledge becomes crucial to Joel and Ellie's journey and forces the brothers to finally reconnect. Tommy is played by Gabriel Luna, who you likely recognize from Agents of S.H.I.E.L.D. and Terminator: Dark Fate.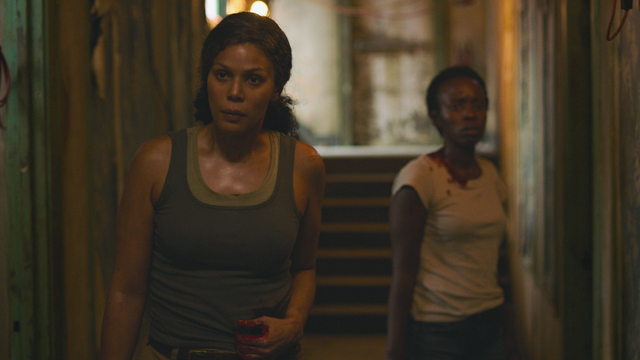 Merle Dandridge is Marlene
Reprising her role from the video game, Merle Dandridge once again plays Marlene, the fierce leader of the Boston Fireflies. Marlene is willing to do whatever it takes to fight for humanity, and has had to learn how to make sacrifices for the greater good. Aside from voicing Marlene in The Last of Us video game, Merle Dandridge has also appeared in Station 19 and The Flight Attendant.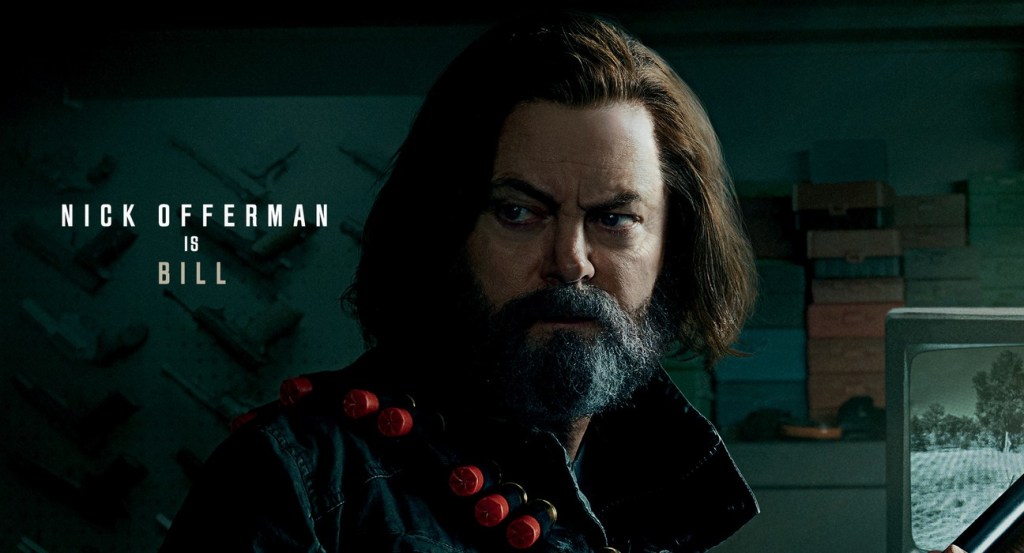 Nick Offerman is Bill
Nick Offerman is furthering his foray into more serious roles by playing Bill in The Last of Us. In the games, Bill is a survivalist that Joel and Ellie turn to for help getting across the country. He lives alone when they find him, and seems to prefer it that way, laying explosive traps for anything that dares to come through his town. Offerman has had a lengthy career, including roles in the series Parks and Recreation, Devs, and A League of Their Own.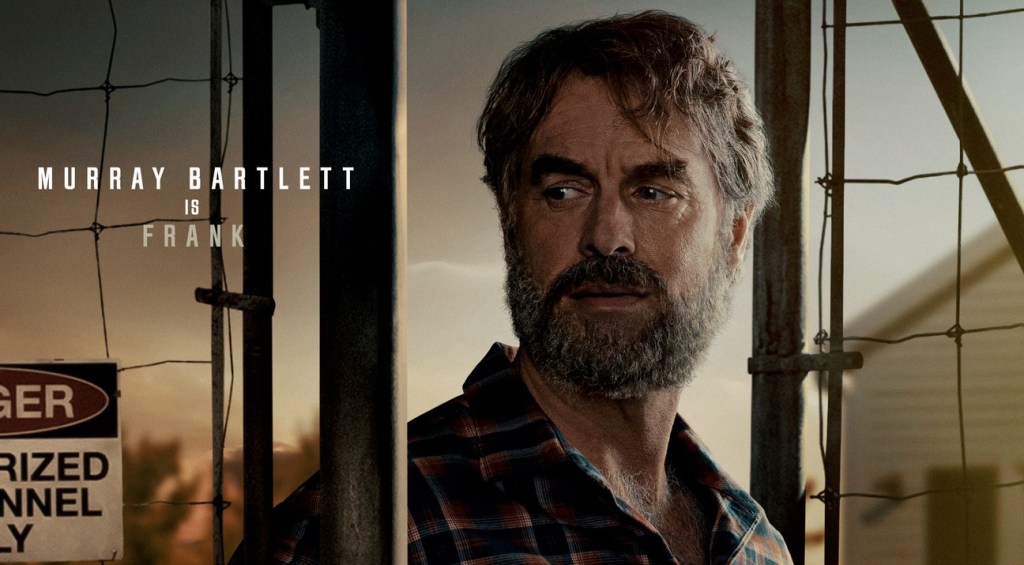 Murray Bartlett is Frank
In the game, Frank is Bill's partner, though we only know of him after he got tired of Bill's strict survivalism and left. In the series, however, it seems as though Frank will be a more important character and we'll get to see some of his relationship with Bill before things turned sour. Frank is played by Murray Bartlett, who has recently appeared in The White Lotus and Welcome to Chippendales.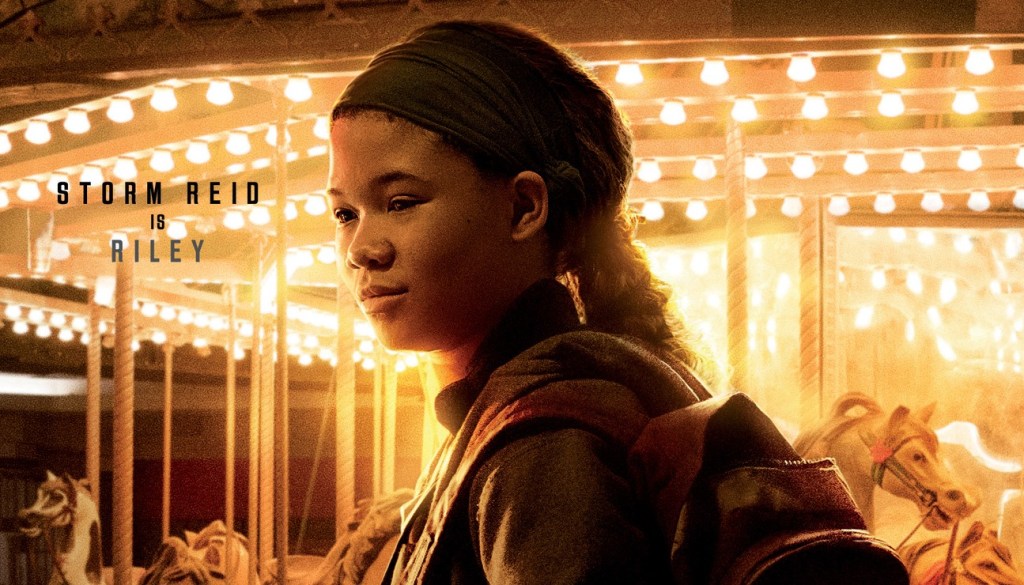 Storm Reid is Riley Abel
Riley Abel is friends with Ellie, though the Left Behind DLC for The Last of Us Part I shows that their relationship runs deeper than that. Like Ellie, Riley is a young orphan in Boston who grew up in this post-apocalyptic world. Looking for a way out, Riley joins the Fireflies before realizing that she'll have to leave Ellie behind. Riley is played by Storm Reid, who has a packed filmography despite her young age. You probably recognize the actor from her roles in Euphoria, The Suicide Squad, A Wrinkle in Time, and The Invisible Man.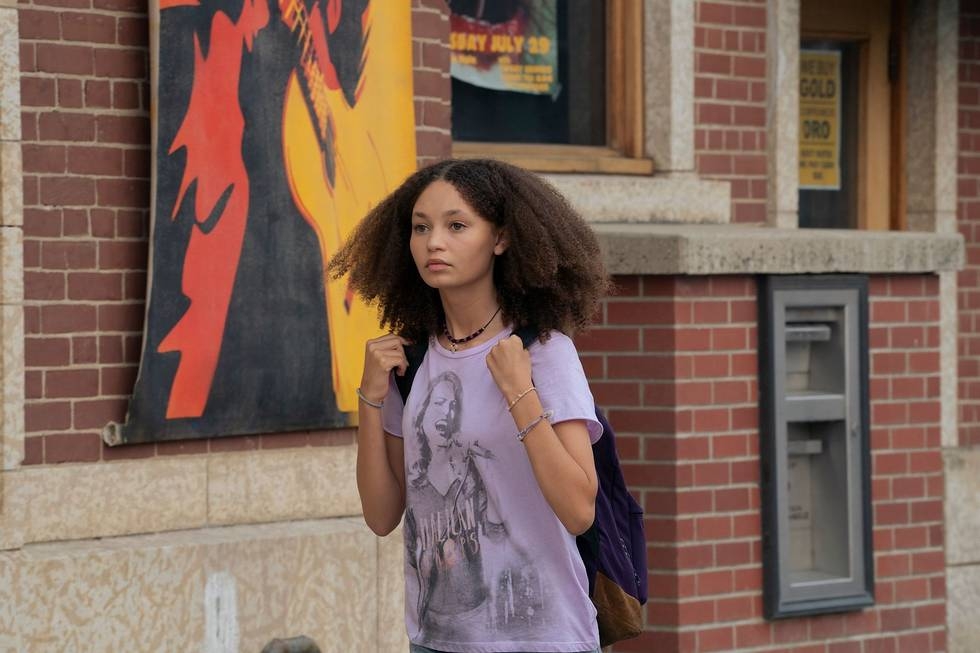 Nico Parker is Sarah Miller
Joel's 14 year old daughter Sarah Miller lives with him in Texas at the beginning of the outbreak. I won't spoil her story for those who aren't familiar with the game, but I will say to get your tissues ready for her arc in the series. Sarah is played by Nico Parker who previously appeared in the movies Dumbo and Reminiscence.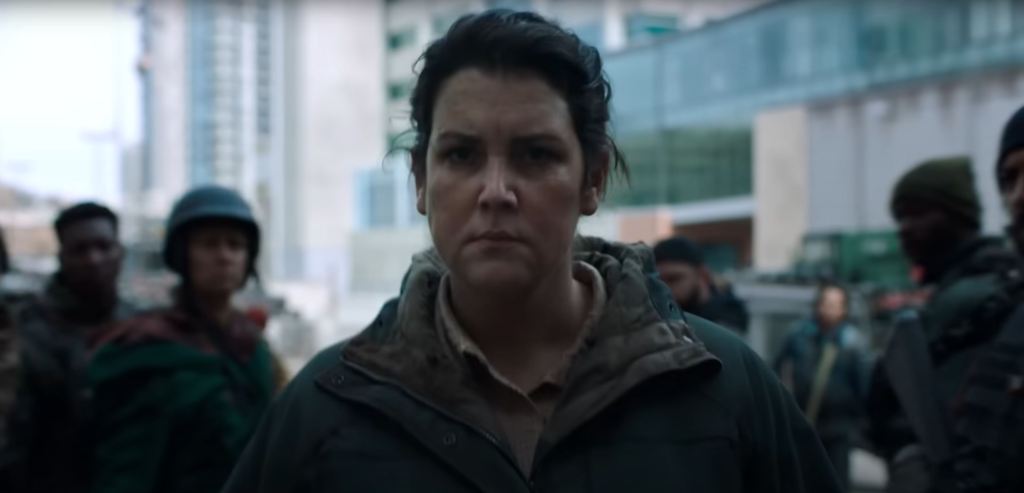 Melanie Lynskey is Kathleen
Kathleen is a new character not previously included in the games. Though we don't yet know much about her or her role in Joel and Ellie's journey, we do know that she is the "ruthless leader of a revolutionary movement in Kansas City." Kathleen is played by Melanie Lynskey, who has recently received praise for her role in Yellowjackets and has also starred alongside Elijah Wood in I Don't Feel at Home in this World Anymore.
Lamar Johnson is Henry
Henry is the older brother and protector of Sam. The game sees Joel and Ellie meet the pair while running from murderous scavengers in Pittsburgh, but according to HBO it seems like the series will have them meet in Kansas City while hiding from a "revolutionary movement seeking vengeance." Henry is played by Lamar Johnson, who has also appeared in The Hate U Give, Your Honor, and All the Bright Places.
Kevionn Woodard is Sam
Like Ellie, Sam is a young boy growing up in the Cordyceps-infected world. His older brother Henry is the only family he has left. Sam is actor Kevionn Woodard's first major role.
Video Game Voice Actors
Merle Dandridge isn't the only voice actor from The Last of Us to appear in the series, though these other actors are playing different characters than they originally portrayed in the game. Perry is a new character created for the series. So far all we know is that he is a "rebel in a quarantine zone," according to Deadline and that he is played by Jeffrey Pierce, the actor who voiced Joel's brother Tommy in the video game. Pierce has also appeared in The Tomorrow People, Bosch, and Castle Rock.
Ashley Johnson is playing Anna Williams, who will likely turn out to be Ellie's mother. Even though the character is never seen in the games, we learn about her from other characters and the note she left for Ellie that players can see in Ellie's backpack. So far, all we really know from the games is that Ellie's mother was close friends with Marlene and worked as a nurse before the outbreak. Johnson is most known for voicing Ellie in the video game series, and has also appeared in The Avengers and Blindspot.
The voice of Joel himself, Troy Baker, also has a role in the series. Baker will be playing James, a member of a community of survivors that Joel and Ellie have to fight against. The actor is well-known for his voice acting skills, lending his talents to several other games including Uncharted 4, Batman: Arkham Knight, and Far Cry 6.
The Last of Us premieres Sunday, Jan. 15 at 9 p.m. ET on HBO.