News
The Last of Us Episode 7 Release Time: When to Watch the Next Episode
HBO's The Last of Us once again ended on an emotional cliffhanger. Here's when and where you can see what happens next in episode 7.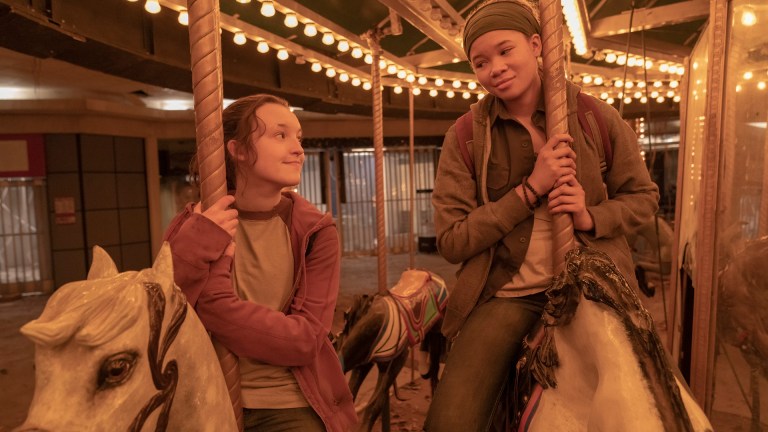 This article contains spoilers for The Last of Us episode 6.
The Last of Us continues to be a hit series for HBO and HBO Max with millions of people tuning into the post-apocalyptic journey of Joel (Pedro Pascal) and Ellie (Bella Ramsey) each week. Based on the video game series of the same name, The Last of Us continues to deliver emotional, character-driven episodes that leave even the most devout fans wondering what will happen next. As agonizing as it may feel to wait for answers in the era of binge watching, we thankfully won't have to wait too long to see if Joel survives his stab wound or how Ellie copes with his injury.
When Will Episode 7 Be Available to Watch?
Episode 5 of The Last of Us was released a couple of days early on HBO Max, but it doesn't look like that will happen again for episode 7. In the U.S., The Last of Us episode 7 will be available to stream on HBO Max starting at 9 p.m. ET on Sunday Feb. 26 and will air on HBO at the same time.
In the UK, The Last of Us episode 7 will air at 2 a.m. on Monday Feb. 27 on Sky Atlantic and NOW, with a 9 p.m. repeat that same night.
What Will Happen in Episode 7?
Episode 6 "Kin" ends with Joel and Ellie fleeing the University of Eastern Colorado on horseback. Just as they discover that the Fireflies have left the facility, a group of armed men approach the building. Joel and Ellie try to sneak out, but are attacked by one of the men. Joel kills him, but not before the guy stabs him with the broken end of a baseball bat. Joel makes it onto the horse with Ellie shooting behind them as they flee. With some distance between them and the University, Joel falls off the horse and collapses in the snow.
Even though the trailer doesn't give us any indication whether or not Joel is still alive, fans of the video games will recognize the storyline that this episode appears to be taking on. Left Behind is a downloadable add-on set after Joel's injury in The Last of Us Part I. Told from Ellie's perspective, the gameplay moves between Ellie taking shelter in an abandoned mall while trying to find medicine for Joel and a flashback to before Ellie was bitten as she spends a night with her friend Riley in a different abandoned mall in the Boston QZ.
In the trailer, we see Ellie in FEDRA school before she sneaks off to an abandoned mall with her friend Riley (Storm Reid). Even if you aren't familiar with the story of the game, Ellie told Tess (Anna Torv) in episode 2 of the series that she was bitten in an abandoned mall, so it shouldn't be too much of a spoiler to say that this episode will likely show us the events leading up to Ellie's bite and why she doesn't like to talk about it much.
As great as Pedro Pascal is as Joel, this seemingly Ellie-centric will give us the opportunity to see more of her backstory and who she was before getting bit and going on this journey. We've seen the moment that has shaped who Joel has become, the death of his daughter Sarah (Nico Parker), so it's only fitting that it's time for us to see Ellie's.