News
The Last Kingdom: What to Expect in Season 5
Netflix has officially renewed The Last Kingdom for season five, so here's what happens next in the books. Spoilers…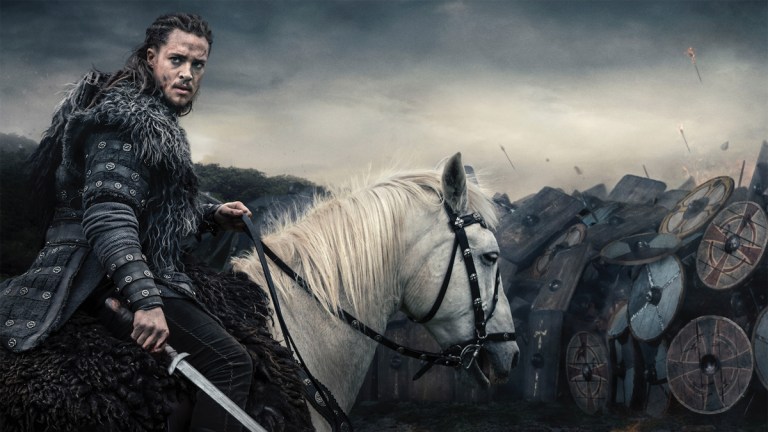 Following the release of The Last Kingdom season three in Netflix back in November 2018, fans had to wait over a month to hear that season four was on the way.
This year, fans had to wait twice that long between the season four (read our spoiler-filled episode reviews and ending explainer) release date and the season five renewal news, but it's officially happened. Let's take a look at what season five might involve…
So far, each season of The Last Kingdom has loosely adapted two books in Bernard Cornwell's Saxon Stories saga. Season one covered The Last Kingdom and The Pale Horseman, season two covered The Lords of the North and Sword Song, season three covered The Burning Land and Death of Kings, and season four has depicted events from The Pagan Lord and The Empty Throne.
The good news for fans is that a further four books exist in Cornwell's series, which, if Netflix were agreeable, would take The Last Kingdom all the way to season six. On top of that, Cornwell is set to publish a 13th instalment this autumn with War Lord, so a potential sixth season might not even be the end.
If season five is commissioned (gods willing), the first half is likely to tackle events from Cornwell's 2015 novel Warriors of the Storm. That book sees Lady Aethelflaed of Mercia ruling and expanding her kingdom by conquering Danish-held land, while King Edward of Wessex sets out to conquer East Anglia for once and for all. Both siblings are aiming to united the various kingdoms to fulfil their father Alfred's dream of a united England.
In Warriors of the Storm, Uhtred becomes "involved in a struggle between family and loyalty, between oaths given and political demands, with no easy solution". So that's business as usual for our hero then. Clashes between Vikings and Saxons continue across the land, so ditto.
The book continues the stories of Uhtred's children Young Uhtred and Stiorra, as well as Uhtred's men Finan and Osferth. Brida, currently sworn on avenging her humiliation when captured as a slave after the Danish defeat at Tettenhall, will also return, as will Eadith, a new character for season 4 who is described in the novel as (spoiler ahead) Uhtred's lover. If season five goes down that route, it could drive a wedge between Uhtred and Finan, who was getting cosy with Eadith at the end of season four.
The second half of the season would adapt book ten, The Flame Bearer, which sees Uhtred once again attempt to regain his ancestral lands by going up against his cousin Whitgar (first met in season four) at the Northumbrian fortress of Bebbanburg. Simultaneously fighting an incursion into Northumbria by the marauding Scots and a Saxon invasion from the south led by Lord Aethelhelm, Uhtred is surrounded by foes. Can he finally retake his birth right?
Read more about The Last Kingdom season 4 here.