Features
The Haunting of Bly Manor Cast: Where You've Seen the Actors Before
From E.T. the Extra-Terrestrial to Peppa Pig, Garth Marenghi's Darkplace and The Haunting of Hill House (of course), this is where you'll recognise the cast of Netflix's Bly Manor from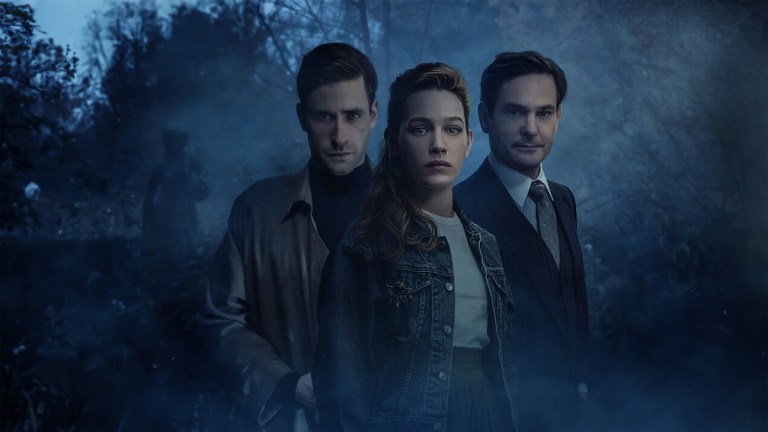 There's a simple answer to where you've seen most of 2020's The Haunting of Bly Manor's cast before: in 2018's The Haunting of Hill House. Writer-director Mike Flanagan has a resident company of actors with roles across several of his horror projects, as shown by the significant crossover between these two Netflix series alone. Victoria Pedretti, Oliver Jackson-Cohen, Henry Thomas and Katie Parker are just some of the familiar faces appearing in Flanagan's new Henry James-inspired spooky series Bly Manor. And here's what else this bunch is known for on screen.
Henry Thomas – Henry Wingrave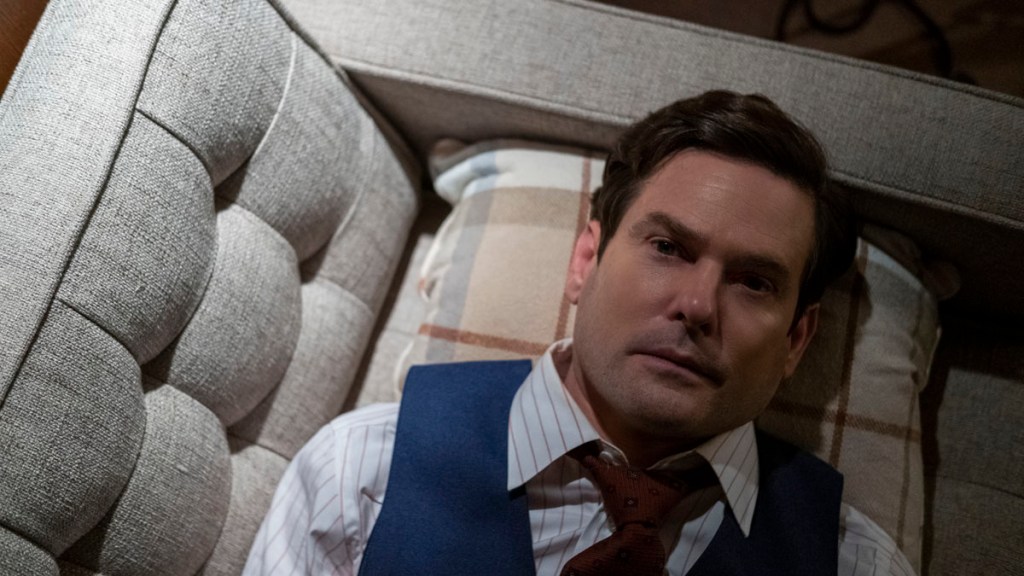 Thomas' most famous role came at the age of 10 when he played young lead Elliott in Steven Spielberg's 1982 blockbuster E.T. the Extra-Terrestrial (see his terrific audition tape here). In recent years, Thomas has been a frequent collaborator with writer-director Mike Flanagan, playing the young Hugh Crain, father to the five Crain children and husband of Olivia Crain in Flanagan's The Haunting of Hill House. He also appeared in three of Flanagan's feature films, Ouija: Origin of Evil, Gerald's Game and Doctor Sleep, as well has having recurring roles in FX comedy Better Things and Stargirl.
Amelie Bea Smith – Flora Wingrave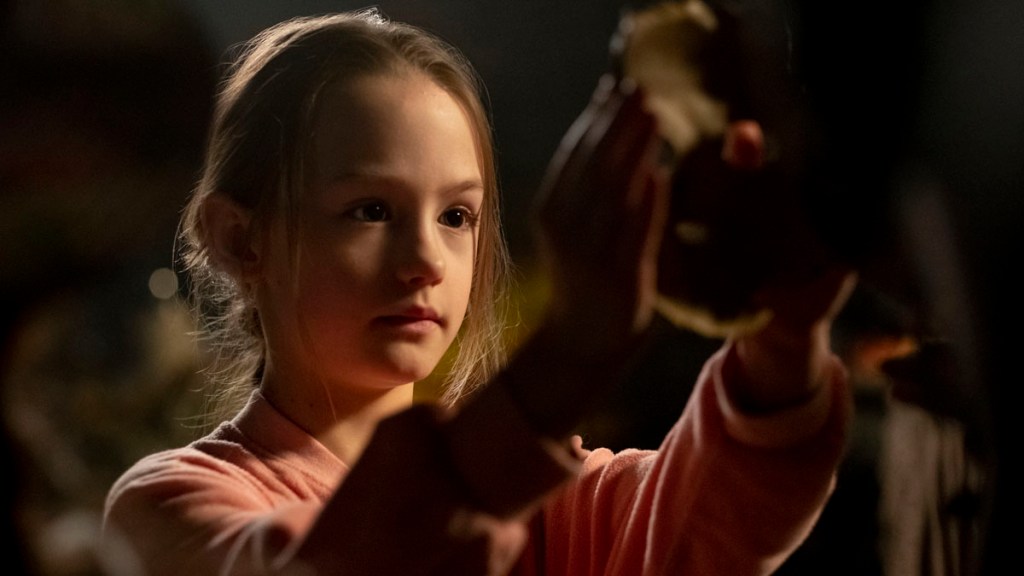 Nine-year-old Amelie Bea Smith already has three significant roles under her belt. As well as her terrific performance as Flora Wingrave in Bly Manor, she's also the current actor to voice cartoon character Peppa Pig (a huge deal in the UK), having taken over the role from her predecessor earlier this year. Before Smith took on that mantle, she had a recurring role in long-running BBC One soap EastEnders, playing Arshad and Mariam's foster child Daisy.
Benjamin Evan Ainsworth – Miles Wingrave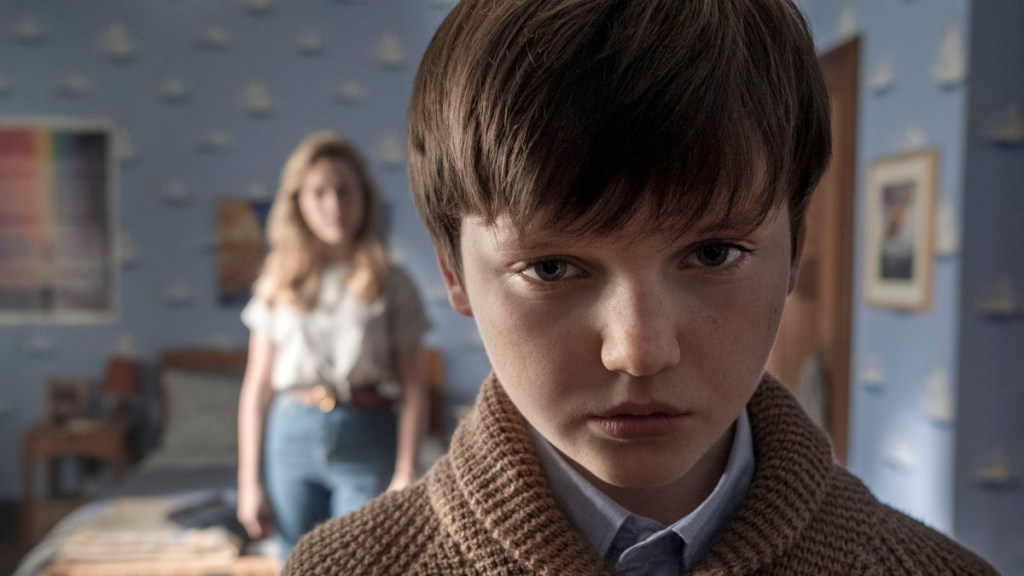 Ainsworth, the little genius behind Miles Wingrave will soon be seen alongside Alyson Hannigan, Ben Schwarz, Danny Pudi and more in Disney+ feature film Flora and Ulysses, the story of a girl and a squirrel with magic powers. Previous to Bly Manor, he also appeared in short film The Recycling Man and a 2018 episode of British soap Emmerdale.
Victoria Pedretti – Dani Clayton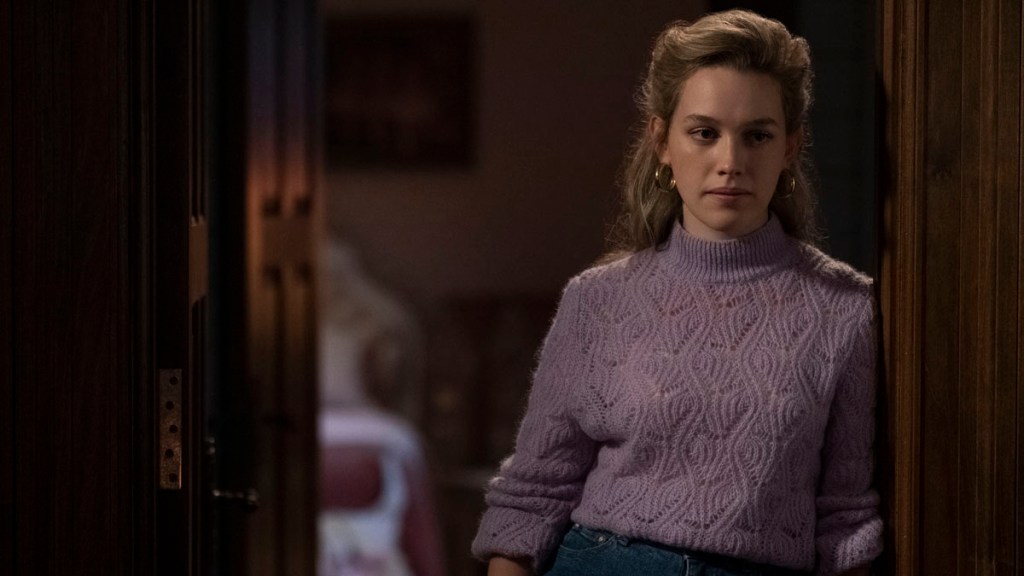 Pedretti made a real impression as the adult Nell Crain in Mike Flanagan's The Haunting of Hill House. Nellie was a sufferer of sleep paralysis and haunted throughout by 'The Bent-Neck Lady', if you remember. She and her twin brother Luke were the youngest of the five Crain siblings. Pedretti also played hippy Lulu, a member of the Charles Manson Family in Quentin Tarantino's Once Upon a Time… in Hollywood, and played major character Love Quinn in the second season of Netflix's stalker-thriller You. She can soon be seen as Katherine in the Elisabeth Moss-starring Shirley Jackson biopic Shirley.
T'Nia Miller – Hannah Grose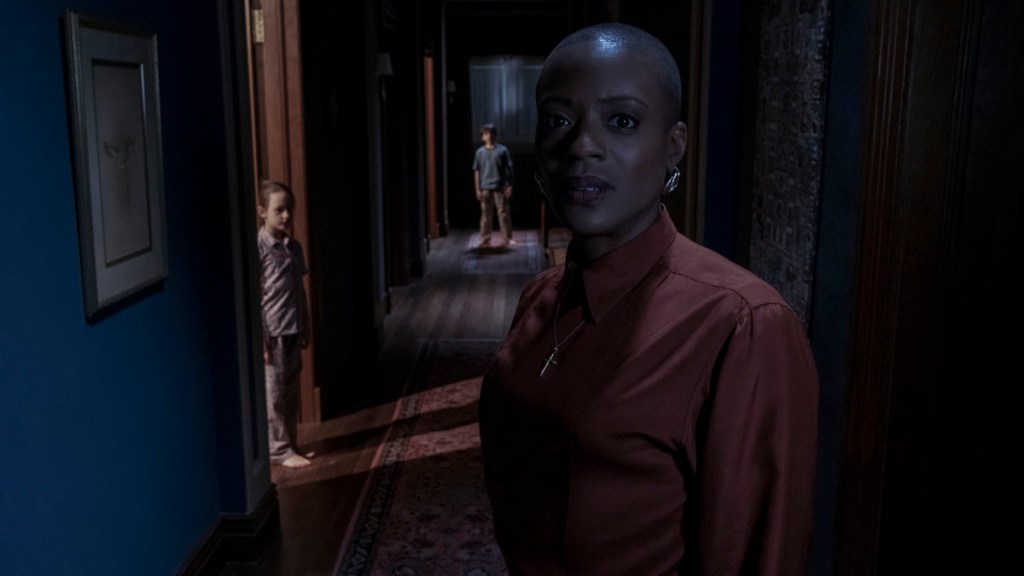 Miller's had roles in several Russell T. Davies projects, starting with Cucumber and Banana, and last year leading to the major part of Celeste in Davies' BBC One future-set family drama Years and Years. She's recently appeared in Netflix's Sex Education as head of the school board Maxine Tarrington, and has popped up in a great many British TV shows including Marcella, Born to Kill, Hatton Garden and 2015 episode of Doctor Who 'Hell Bent'.
Rahul Kohli – Owen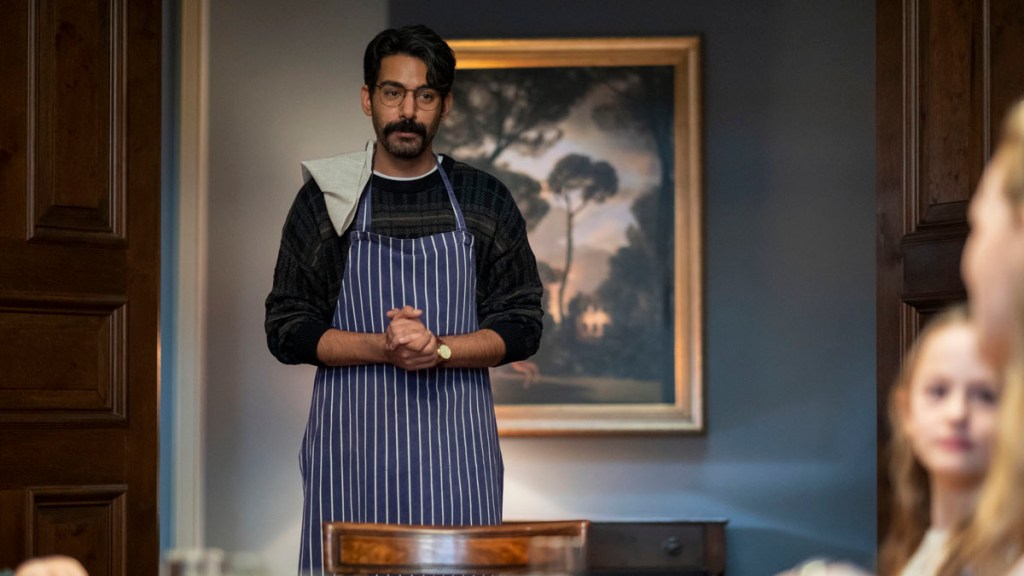 Kohli is best recognised around these parts as Medical Examiner Dr. Ravi Chakrabarti in The CW's iZombie. A major character in the comic book-inspired horror-fantasy, Kohli appeared across the series' five seasons, which kept him busy from 2015-2019. He's also appeared in a couple of episodes of Supergirl as Lena Luthor's ex, Jack Spheer. Along with Kate Siegel, Henry Thomas and Alex Essoe, he'll next appear in Mike Flanagan's forthcoming haunted island series Midnight Mass.
Oliver Jackson-Cohen – Peter Quint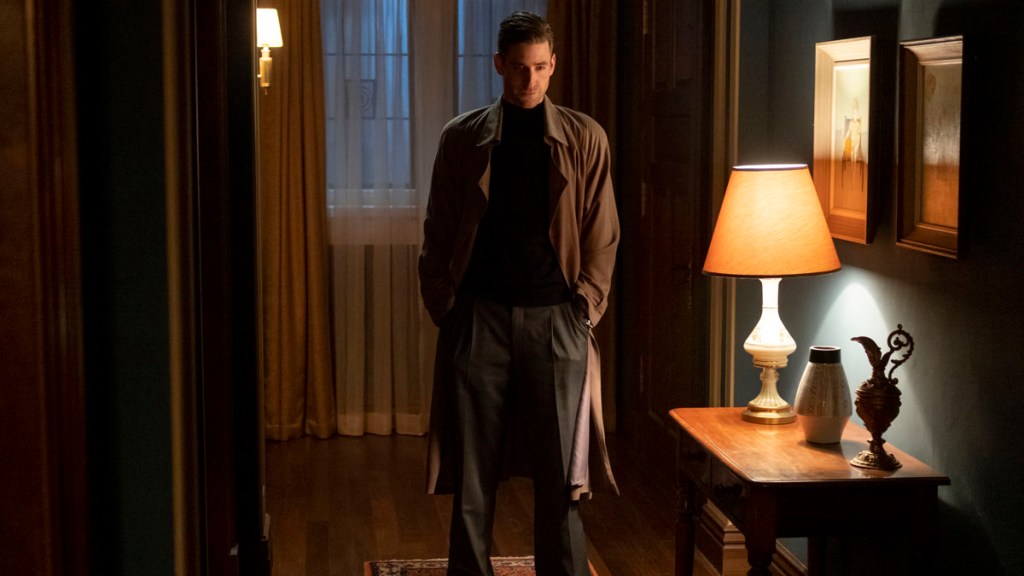 Unforgettable as Luke Crain in The Haunting of Hill House, British actor Oliver Jackson-Cohen's biggest recent film role was as the titular lead aka Adrian Griffin in Leigh Whannell's 2020 remake The Invisible Man, opposite Elisabeth Moss. He's already had a full career on British TV, with early roles in cosy period dramas Lark Rise to Candleford and Mr Selfridge, as well as playing Prince William in 2011 TV series William and Kate: Happily Ever After. In the US, Jackson-Cohen played Jonathan Harker to Jonathan Rhys-Meyers' Dracula in the NBC series of the same name. He also popped up as Lucas in Emerald City and will soon be seen in the Maggie Gyllenhaal-directed The Lost Daughter.
Tahirah Sharif – Rebecca Jessell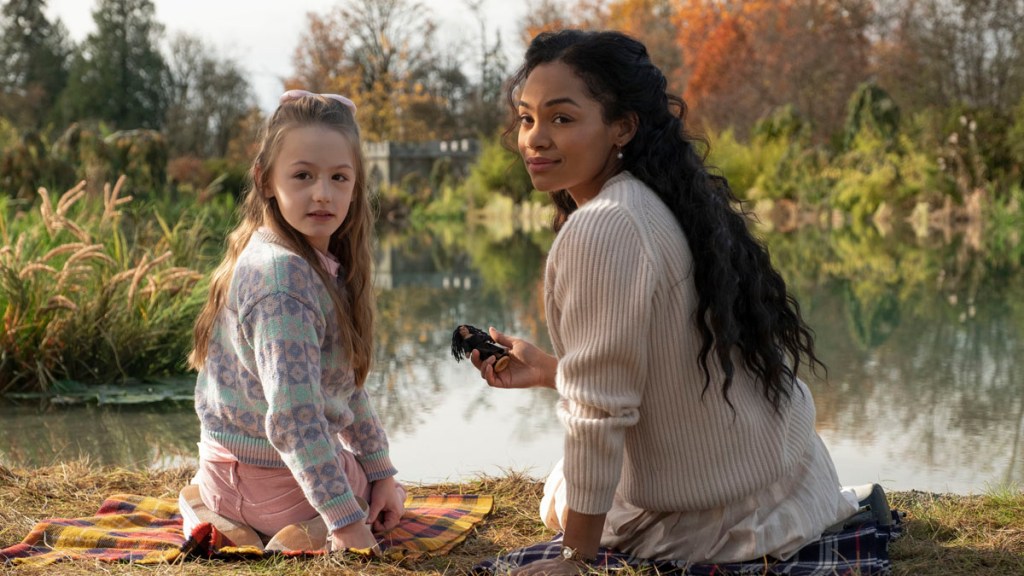 If you've seen Netflix's A Christmas Prince and its unstoppable raft of sequels, you'll recognise Sharif as Melissa, a friend to and former co-worker of lead Amber. Before that, she played the regular role of Carrie Norton in BBC One school drama Waterloo Road and Ella, Ash's daughter on long-running British medical drama Casualty.
Matthew Holness – Dominic Wingrave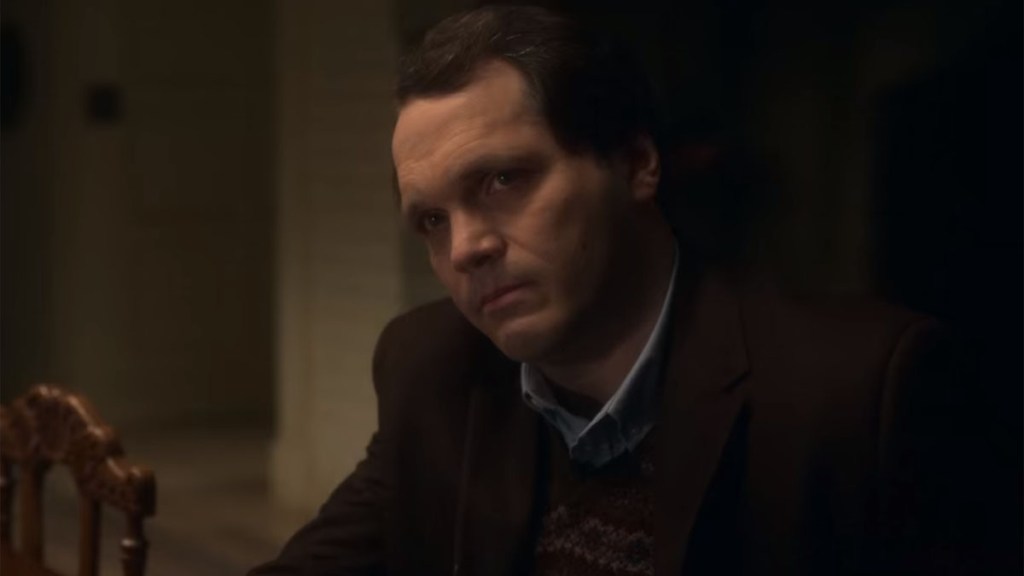 Comedian-writer-actor Matthew Holness has appeared in Friday Night Dinner, Toast of London, Year of the Rabbit, Back, Life's Too Short and Free Agents, but he'll only ever be associated with one role for this site's readers: dreamweaver Garth Marenghi of Garth Marenghi's Darkplace fame.
Alex Essoe – Charlotte Wingrave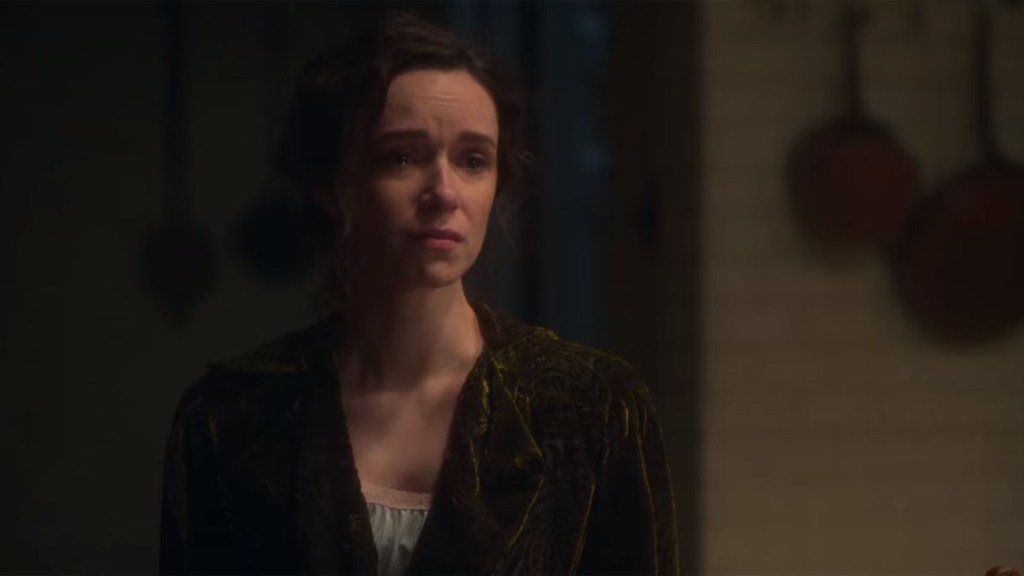 Before she took on the role of Wendy Torrance in Mike Flanagan's Doctor Sleep (the same character memorably played by Shelley Duvall in Kubrick's The Shining) Alex Essoe had a string of low-budget horror flicks to her name. She's now part of the Flanagan rep company, and will be following up her Bly Manor role with a recurring part on the writer-director's forthcoming TV series Midnight Mass.
Amelia Eve – Jamie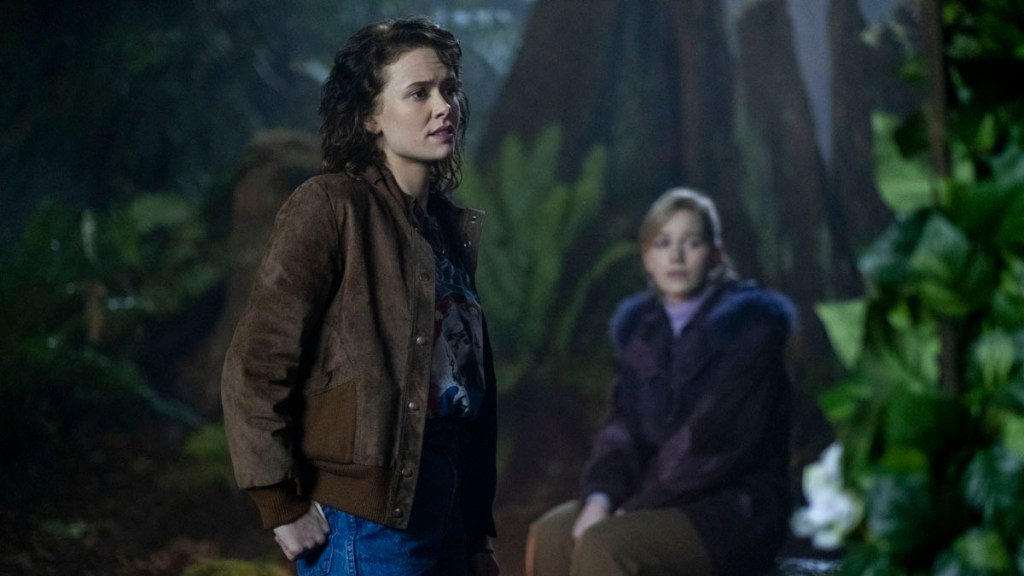 The role of Bly Manor gardener Jamie is, it's fair to say, Amelia Eve's biggest screen part to date, but surely that won't be the case for long. She's also completed filming roles in soon-to-be-released feature films Big Boys Don't Cry, Shadowland, Dorcha and Thea.
Kate Siegel – Viola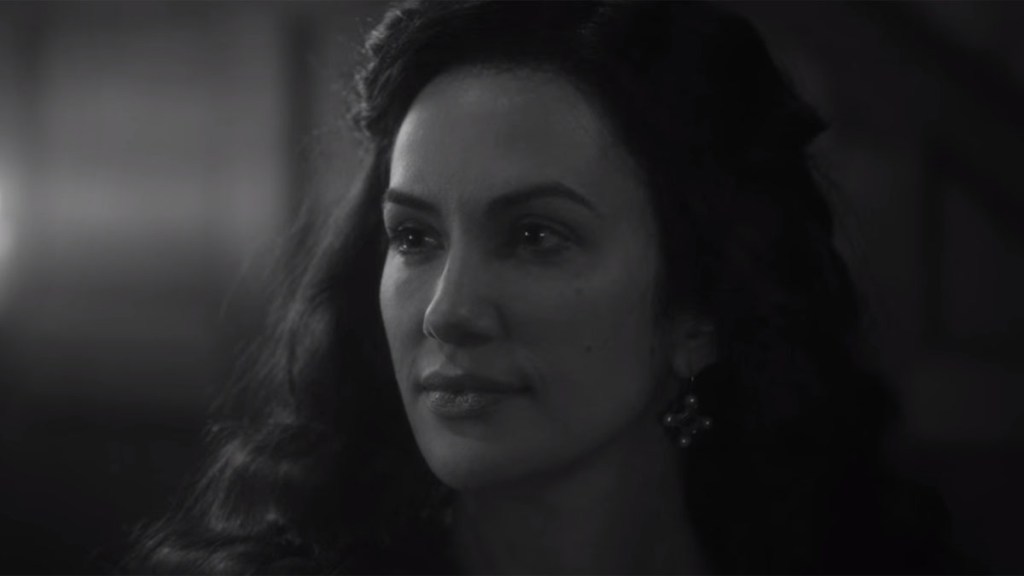 Horror star Siegel is a key part of the Mike Flanagan company on screen and in real life (they got married in 2016 after working together on a host of horror properties from Ouija: Origin of Evil to Oculus and Hush). She played glove-wearing child psychologist Theo, one of the adult Crain siblings in Netflix's The Haunting of Hill House, and will also soon appear in Flanagan series Midnight Mass. In Bly Manor, Siegel plays 17th-century noblewoman Viola, whose story forms the basis of a full-episode flashback.
Katie Parker – Perdita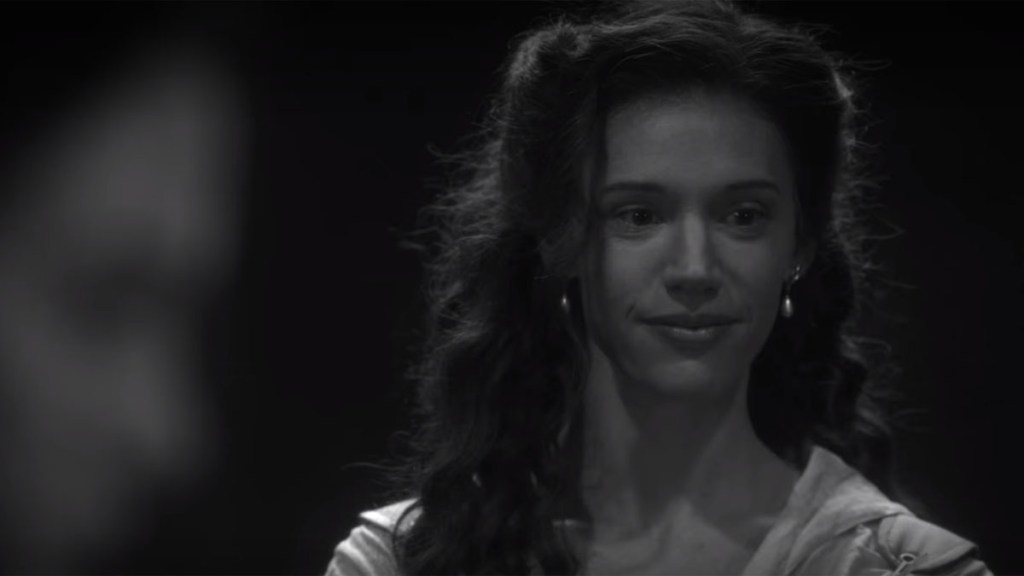 Remember the 1920s flapper ghost in The Haunting of Hill House? That was Katie Parker, who's back in Bly Manor playing 17th century noblewoman Perdita, sister to Viola (see above).
Carla Gugino – Narrator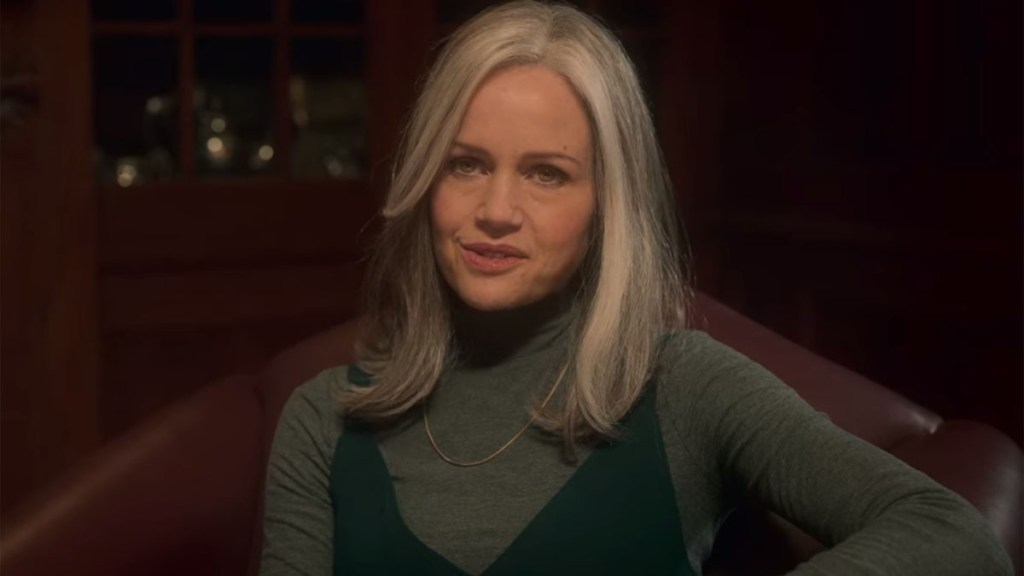 Gugino played Olivia Crain, mother to the five Crain children in The Haunting of Hill House, and is (at the time of writing) uncredited for her role as the narrator of Bly Manor. Gugino's screen career is as long as your arm (if your arm were very, very long) and goes all the way from recurring roles in 80s soap Falcon Crest to 90s comedy Spin City and medical drama Chicago Hope, 2000s comedies Entourage and Californication, all the way through the Spy Kids franchise, to more recent projects The Brink, Jett and Manhunt.
The Haunting of Bly Manor is streaming now on Netflix.