News
The Haunting of Bly Manor Trailer Arrives to Mark the Beginning of Spooky Season
The full trailer for Netflix's Hill House followup, The Haunting of Bly Manor, has now arrived in all its splendid, spooky, glory.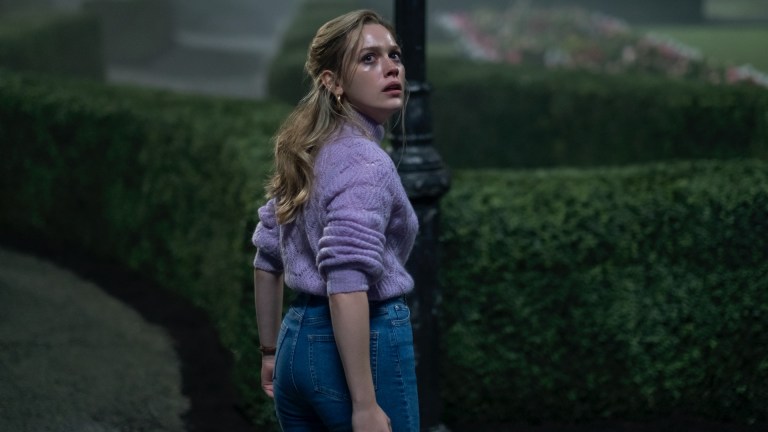 We're calling it: the Halloween season is here. The arrival of a "The Haunting" franchise trailer is every bit the harbinger of Halloween as a Mariah Carey carol echoing out from Target speakers is for Christmas. And what a trailer it is!
Get you a franchise that loves spooky covers of pop songs as much as Netflix's The Haunting does. If you'll recall, the first full trailer for The Haunting of Hill House back in 2018 was accompanied by a piano rendition of Crosby, Stills, and Nash's "Our House." Now, for the first full trailer for Hill House's followup, The Haunting of Bly Manor, the franchise appears to have realized that there are no shortage of songs with "house" in the title.
That's right, Netflix has unveiled the official trailer for The Haunting of Bly Manor. Come for all the spooky imagery, stay for the Think Up Anger's mournful cover of Mötley Crüe's "Home Sweet Home."
Based on the footage seen above, The Haunting of Bly Manor should have no problem keeping up with the eerie legacy of its horror forefather Hill House. All of the relevant elements are still here: a terrifying manor home, wide-eyed innocent children meeting ghosties, and an absolutely bone-chilling specter rising up from a smoky lake. And if that weren't enough, the Bly Manor trailer also gives us two Henry Thomases!
Just like The Haunting of Hill House, The Haunting of Bly Manor was developed and run by ascendant horror auteur Mike Flanagan. This go-around will focus on the works of gothic horror writer Henry James, most notably his classic short story The Turn of the Screw. All nine episodes of the series premiere on Netflix on Oct. 9.
Netflix's description for Bly Manor reads:
"From The Haunting of Hill House creator Mike Flanagan and producer Trevor Macy comes The Haunting of Bly Manor, the next highly anticipated chapter of The Haunting anthology series, set in 1980s England. After an au pair's tragic death, Henry Wingrave (Henry Thomas) hires a young American nanny (Victoria Pedretti) to care for his orphaned niece and nephew (Amelie Bea Smith, Benjamin Evan Ainsworth) who reside at Bly Manor with the estate's chef Owen (Rahul Kohli), groundskeeper Jamie (Amelia Eve) and housekeeper, Mrs. Grose (T'Nia Miller). But all is not as it seems at the manor, and centuries of dark secrets of love and loss are waiting to be unearthed in this chilling gothic romance. At Bly Manor, dead doesn't mean gone."
Pedretti continues on in The Haunting universe after portraying youngest Crain sibling Nell in The Haunting of Hill House. Also joining her from Hill House are Oliver Jackson-Cohen and Kate Siegel.