News
The Chilling Adventures of Sabrina and Riverdale Crossover That Never Was
In the aftermath of Chilling Adventures of Sabrina's cancellation, Roberto Aguirre-Sacasa has revealed details of a jaw-dropping Archieverse event.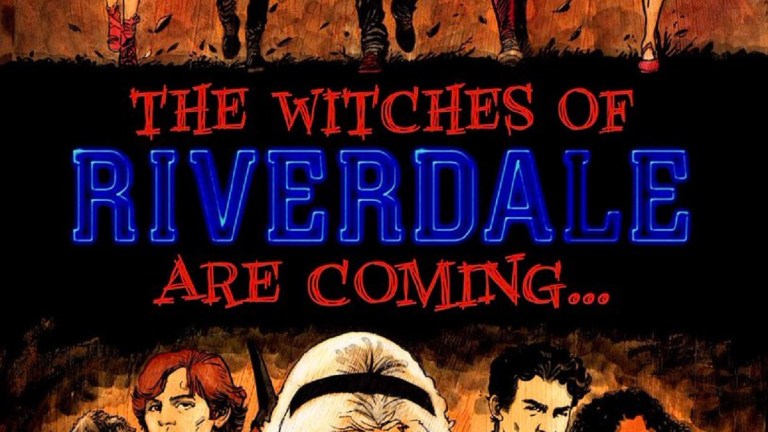 It was Sage Francis who quoted Kurt Vonnegut who paraphrased John Greenleaf Whittier when he declared "of all the words of mice and men the saddest are 'it might have been'" in his 2014 song "Vonnegut Busy." Despite who originated this oft-used declaration, the truth remains that few things are sadder in life than a missed opportunity.
And in 2020, when good news is extinct? Well, could-have-beens feel more devastating than usual. For Archie fans it's been a rough couple of weeks. First, Katy Keene was cancelled by the CW after its promising first season, and word has come that Chilling Adventures of Sabrina's upcoming fourth part will be its last (the remaining eight episodes are expected to air later this season).
This news comes as something of a shock to the series' dedicated fanbase, whom have become devoted to the program since its 2018 debut. The cancellation is upsetting enough in its own right, but rubbing salt in the wound is the following tweet from showrunner Roberto Aguirre-Sacasa:
Oh goddamnit.
The biggest frustration Archie fans have had with this series is that, despite many, many teases, it never crossed over with Riverdale. Although both series' are shot in Vancouver and feature the same production team, this Archieverse extravaganza never came together. And, apparently, it finally would have had Sabrina been given a fifth season at Netflix.
The above production art from Chilling Adventures of Sabrina comic illustrator Robert Hack teases a "Witch War" between the Archie gang and their Greendale peers. Story details are pretty much non-existent other than this image, which makes the mind further fret over what we are missing out on. For his part, Aguirre-Sacasa promises that this story will be told in the comics. Yet seeing how the Archie titles he spearheads have been back-burnered for years due to his TV commitments, expect that to happen later rather than sooner.
Then there's the intriguing question of what exactly was this art used for. Was it to pitch the crossover to the CW (where Riverdale airs)? Did the shift of CW shows over to HBO Max instead of Netflix kill the possibility of this team-up? How far along, if at all, were the scripts for this project? Can we truly just no longer have anything nice in life? Most likely, show business inside baseball is the real reason here, not that that eases the pain.
It's unclear whether or not there's even the legal possibility for the series' to shift from Netflix to another network. Likewise if this "Witch War" plot can just be incorporated into a future season of Riverdale. And then there's the ever-present threat of Covid-19 that is currently halting all television production. We are crossing our fingers that somehow this will all work out and we will get to see the Archiverse mash-up we've been craving, although it doesn't look good. Stay tuned.