Reviews
The Blacklist Season 10 Episode 2 Review: The Whaler
Red's journey to track down Wujing takes on some Casino Royale energy in The Blacklist season 10's second episode.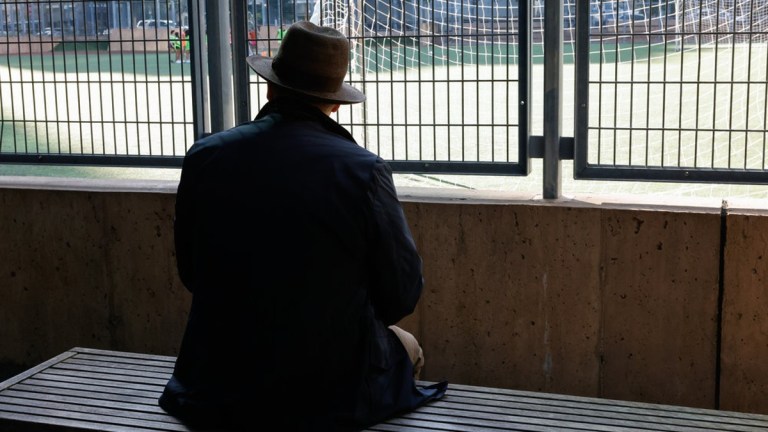 This The Blacklist review contains spoilers.
The Blacklist Season 10 Episode 2
The Blacklist is back and harpooning mammals like the old days. The irreverent, quick witted, and unpredictable Raymond "Red" Reddington (James Spader) pulls no punches in "The Whaler." When Red "lives like he's dying," he not only orders four combo meals for a two-person lunch, he also lampoons friend and foe alike with his particular flair.
Let's begin with his newest friend, Agent Siya Malik (Anya Banerjee). Now that Agent Malik has been debriefed and sworn-in, her first Task Force assignment kicks off with just a little kick from Red. Despite the lead-up undertone where Red so sweetly sings Siya's praises, he greets her introductory words with a condescending: "Rehearsed that, have you?" No one can reset a relationship dynamic in four-short words quite like Raymond Reddington can.
Red is not satisfied with adjusting Siya's attitude alone. His next victim is Agent Donald Ressler (Diego Klattenhoff). Donald is hardly shy about expressing his concerns over his new partner. From barely saying hello to her when Asst. Director Harold Cooper (Harry Lennix) welcomes her on her first official day to telling her that she's not ready for this job and is going to get herself killed like her own mother did, Donald's getting a bit big for his britches. However, Red is on stand-by to cinch him in when his ploy to get a poker plant into an underground, high-rolling card game places Donald in the role of "arm candy" while Siya's task is to serve as the high-stakes player.
Why is Red so intent on getting in on this game of chance? The first card game in this episode is all about rolling the dice so that Agent Malik's card shark alias, E.M. Lyons, can catch the notice of The Whaler and get an invite to an even higher rolling table. It's a brand new Blacklister who takes the bait this week. The Whaler, Anika De Beer, is a casino-hopping, car-bombing event organizer who gathers the wealthiest players together in secure, private rooms to gamble their fortunes and take her cut. The Whaler blips on Red's radar due to the large barnacle attached to her side–Wujing.
Agent Malik secures an invite to the big poker game in Sydney, Australia after she demonstrates in two hands of play that she can both risk a great sum and take all the chips on the table. It helps that Siya's a woman, and that The Whaler has a taste for a gender shake-up as well as for players who are willing to lose their money.
Despite Donald's trepidations about Siya, it's his conspicuous photo-snapping that leads The Whaler and her goons to corner him in the men's bathroom and take him into their vicious custody. The Whaler then recuses Siya from her position at the card table, but not before Siya catches a glimpse of Wujing entering the room.
Together, Wujing and The Whaler have amassed millions of dollars by stacking Wujing's card table with associates and friends who happily lose so that Wujing can access clean money. What Anika doesn't know, apparently, is that the money is for a dirty war against Raymond Reddington. So, when Red surprises everyone by showing up at the card game himself and offers her 6 million in diamonds for a seat, The Whaler takes the harpoon right then and there when she decides to let Red play-in. She lives a while longer until Wujing can strike the final blow, felling her and stealing the diamonds to make-up for what he lost when Red played his hand without even looking at the cards.
The fugitive state looks good on Raymond Reddington. It enlivens him. Yet, a sadness hangs over Red in his isolation. No security, no companion, no friends (except the Task Force), and his bond with Agnes has shifted from bedtime stories and happy drop-ins to watching her from his car or from behind a fence and bushes. In the moments after the card game breaks up, despite his winning hand and his audacious confrontation of Wujing, Red looks like a suddenly deflated balloon that lands in an unfamiliar room. As animated as he has been in these first two episodes of season 10, Red is sometimes overwhelmed by unexpressed feelings and concerns, which only become apparent when he swallows the lump in his throat or stares off, lost, into space.
Red's only moorings at present are Agnes and a will to live. As Harold reprimands Red for his deft and deep-pocketed intervention with a bully situation targeted at Agnes, it's painful to wonder—is it enough? If Red can't anchor his heart somewhere, will he survive?
The first nine seasons of The Blacklist are available to stream on Netflix now. New episodes air on Sundays, 10 ET/PT, on NBC.