News
The Surrealtor: Syfy Supernatural Series to Star Wynonna Earp's Tim Rozon
Syfy has revealed the cast of ghost-hunting real estate agent series The Surrealtor, with Wynonna Earp's Tim Rozon in the title role.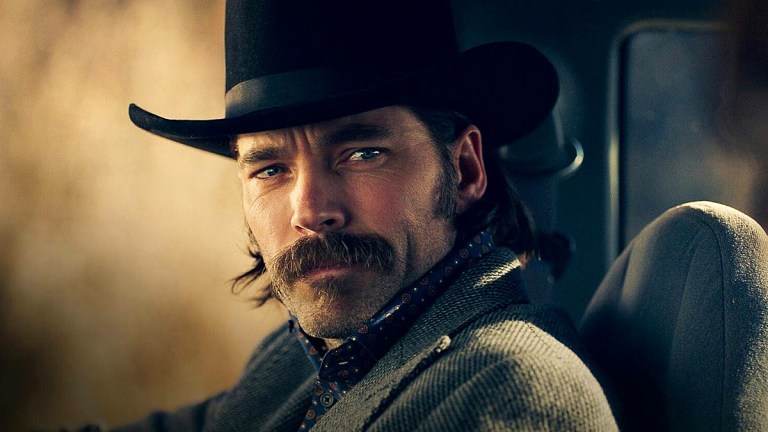 While the concept of new scripted shows may already feel like a bygone idea in this era of pandemic-frozen productions, Syfy is actually moving forward with one such offering in The Surrealtor. Moreover, the main cast of the series has been officially announced, with a headliner familiar to viewers of the channel in Wynonna Earp's Tim Rozon.
The Surrealtor, which landed a 10-episode series order back in February—alongside its touted Day of the Dead series—signals momentum with the announcement of its main cast players. The series puts a fixer-upper spin on the Ghostbusters paranormal exterminator dynamic, showcasing the exploits of realtor Nick Roman (Rozon), who leads an elite team who specialize in dealing with property-polluting poltergeists, fixing the things that go bump in the night so that deals can be closed, all while struggling with personal demons of their own.
The Syfy series, a production of Blue Ice Pictures, has tapped a relative newcomer to steer its ship, with George Olson set to serve as showrunner and executive producer. Olson, who developed the series, will work alongside executive producers Lance Samuels, Daniel Iron, Armand Leo and Danishka Esterhazy.
Tim Rozon's Nick Roman is described by Syfy as "the owner of The Roman Agency, his eponymous real estate firm specializing in 'metaphysically engaged' properties. He has gained a whispered reputation as someone who could sell the haunted houses that nobody else could." He is joined by a skeptical foil played by Sarah Levy (Schitt's Creek) as Susan Ireland, a character described as "an enormously successful realtor. She is a realist who doesn't believe in ghosts or hauntings."
The rest of The Surrealtor's announced cast sextet consists of Adam Corson (Seed) as "research specialist" Father Phil Orley, Maurice Dean Wint (The Kid Detective) as "technology specialist" August Ripley, Savanna Basley (Wynonna Earp) as "office manager" Zooey L'Enfant and Tennille Read (Workin' Moms) as Megan Donovan. Interestingly, Read's Donovan seems to be a plot catalyst, since the character, a medical student, is described has having recently inherited a house from her grandfather, and—while dealing with school stress and relationship issues—is looking to sell the home; a task likely requiring the services of The Roman Agency. Thus, we might just have our proverbial Dana Barrett here.
While the casting of Rozon for The Surrealtor's starring role may be auspicious for the actor, it does raise questions for the status of his current Syfy series platform as Doc Holliday on Wynonna Earp, which had a long, delays-dealt road toward its current Season 4 run, resulting in the series being forced to skip 2019 altogether. During that time, Rozon co-starred on CBC drama series Diggstown and Syfy comic book adaptation series Vagrant Queen, with the former set for a third season, and the latter canceled this past June after an unceremonious spring run. However, with Rozon stepping up as headliner here, a successful run with The Surrealtor might not bode well for the embattled Wynonna Earp's Season 5 chances; a shame, since it enjoys a strong fanbase.
The Surrealtor doesn't have a release date to cite, but the series is solidly scheduled to start production in Newfoundland, Canada on September 15.