News
Ghostbusters: Afterlife, Morbius Release Dates Delayed in Sony Schedule Shift
Sony Pictures has pushed the release dates of several major releases, including Morbius and Ghostbusters: Afterlife.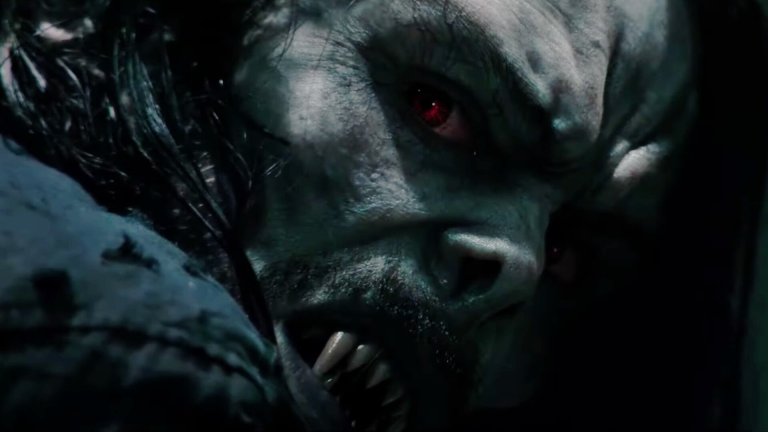 Sony Pictures has just shifted the release dates of a very large chunk of its upcoming slate, according to Deadline, pushing a number of major releases and summer tentpoles into next year in the wake of the ongoing coronavirus pandemic.
Perhaps the two biggest films that are getting moved are Ghostbusters: Afterlife and the Sony/Marvel comic book movie Morbius. The former, directed by Jason Reitman and starring Carrie Coon, Paul Rudd and Finn Wolfhard (along with cameos from most of the original Ghostbusters cast), has jumped from July 10, 2020 to March 5, 2021.
Meanwhile, Morbius, Sony's newest entry in its self-contained universe of Spider-Man villains, will now open on March 19, 2021 instead of July 31, 2020 as originally planned. The film stars Jared Leto as the scientist who accidentally turns himself into a vampire-like anti-hero.
Also getting pushed into the future is Uncharted, the long-in-development video game adaptation that has now delayed production after years of false starts. That movie will now open on October 8, 2021 instead of March 5, 2021, assuming production actually gets underway again.
Other Sony titles that are leaving their current slots include the Tom Hanks World War II film Greyhound, which was scheduled for June 12 but is now TBD. Also TBD is an untitled Sony/Marvel film that was set to arrive on October 8, 2021. The Kevin Hart vehicle Fatherhood moves from January 15, 2021 to October 23, and finally Peter Rabbit 2: The Runaway moves for a second time. Originally scheduled for April 2020 and then bumped to August, it will now surface on January 15, 2021.
One large-scale Sony release, Venom 2, has yet to move off its October 2, 2020 perch, ostensibly in the hope that the pandemic will be over by the fall.
All these changes, of course, are the result of the COVID-19 outbreak sweeping the world and shutting down most places where the public gathers, including movie theaters. As major exhibitor chains began closing their doors over the past few weeks, high-profile studio releases like Black Widow, A Quiet Place: Part 2, No Time to Die, Wonder Woman 1984, F9: The Fast and Furious Saga and more began postponing their release dates, with many other upcoming films shutting down production.
With the outlay of money involved in producing and marketing these films, studios are clearly concerned about not just releasing them after things return to normal — whatever that may be — but making sure that audiences are ready to return to theaters without any anxieties about catching the virus. With any luck, we'll be there by the time all these films finally start to arrive.