Features
I Can Fix Him: Succession's Kendall Roy And TV Fandom's Love for Broken Men
Jeremy Strong's anguished portrayal of Kendall Roy on Succession has created an unlikely online fanbase.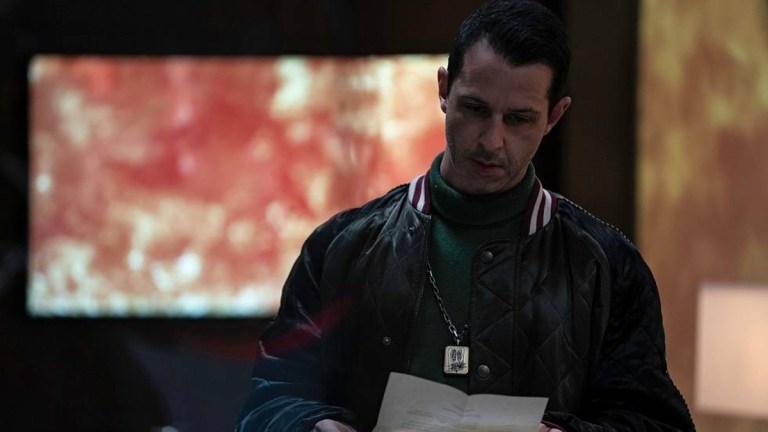 HBO's most critically acclaimed drama of the last five years has to be Succession. With biting humor, intelligently plotted story arcs, and incredible performances by the cast, Jesse Armstrong's black comedy is as close to an objectively perfect show as we have on TV right now. Many fans were hit with a bomb of melancholy when it was announced that the show's fourth season, which premieres on March 26, would be its last. This means we can now start to predict how the show's characters will leave our screens, from the answers to Roman's childhood trauma to whether Shiv and Tom will ever call it quits on their synthetic marriage.
Even with all of these juicy storylines at their disposal, the writers of Succession have seemed to lean into Kendall Roy (Jeremy Strong) as their de facto protagonist throughout the first three seasons. Most of the tension is born between Kendall and Roy patriarch Logan (Brian Cox), and even when other characters are at the forefront, Kendall is the person audiences are drawn to instinctively. It's not difficult to see why; Strong's performance as the second-eldest son in the family is a complex and gripping portrayal of self-loathing and despair.
Kendall doesn't deserve our sympathy most of the time. He was given everything on a silver platter, yet he mopes around aimlessly as if he deserves something more in life than the gold that already fell into his lap at birth. It's quite brilliant in concept, as Kendall severely challenges the "money doesn't buy happiness" mantra that many celebrities and powerful folks have espoused for much of their lives.
Kendall is easy to root for because he represents the depressive male protagonist mythos so exceedingly well. Knowing how much real-life energy actor Jeremy Strong puts into Kendall makes them feel one in the same, creating a whirlwind of obsession and "I can fix him" sentiments from Succession fans on various social media platforms. Kendall is like a science project for many people – a broken man who needs a helping hand.
It's not so much that fans understand the pain Kendall is going through from personal experience, but more that they want to coddle him and nurture him back to health, almost like a wounded animal. The reasoning behind this fandom is fascinating because Kendall has so much set up for him in life.
Being born into a media empire automatically makes him several economic levels ahead of everyone else, and he can choose from an infinite number of options for his outcome, especially occupationally. It's because Logan has guilted and traumatized his children into thinking they have to take over his throne that someone like Kendall feels boxed in. His preordained advantages suddenly feel like insurmountable challenges to viewers.
All of these factors combine to make a character that is not necessarily relatable, but still incredibly sympathetic. It's certainly not the first time that a TV protagonist with questionable decision-making has collected fans who swarm in bunches to "save" them. Jesse Pinkman on Breaking Bad, and Christopher Moltisanti on The Sopranos are arguably the modern originators of this TV character trope. Kendall Roy is somewhat of an economic antithesis to these prestige TV sidekicks. Kendall, Christopher, and Jesse are all reaching out for help. They desperately need to know someone cares for them, but they seek affection from dire locations. Walter White, Tony Soprano, and Logan Roy are despicable parental figures for these depressive sons. The fact Logan is actually Kendall's father adds to his depressive state because he's been suffering from abuse since birth.
Social media didn't exist when The Sopranos aired, and it was in its inception when Breaking Bad started. This means fans weren't able to communicate their love and cherishment for Jesse and Chrissy like they do with Kendall, but the weird predilection to pamper all three remains the same. It's clear this fandom arises from the tender, expressive energy exuding from the trio. They are a contrarian look at modern masculinity. Men aren't supposed to cry like Kendall. They aren't supposed to feel guilt and express it like Jesse. They can't show weakness like Christopher. Even though all three are immoral in their own ways, the trio symbolizes the potential of the modern male. The characters are ripe for a redemption arc. Jesse got his, Christopher didn't, and Kendall's is to be determined.
The reality of the situation is that Kendall, much like Jesse and Christopher, is to blame for his own misery. Yes, he was given an obscure path, but he's never really made the right decision to get out from under it. Knowing the ways that Jesse Armstrong always finds to paint his characters in poor lighting, Kendall probably won't get his fairy tale finish that his all-consuming fans desire. To be honest, does he really deserve it? A call for help is aimless unless you grab someone's hand when it becomes available. Kendall would seem to be most comfortable when he's miserable. No matter how much people want to fix him, he might not want to be rehabilitated. He's better off as our number one broken boy on TV.
Succession season 4 premieres Sunday, March 26 at 9 p.m. ET on HBO.