Reviews
Stargirl Episode 1 Review: New DC Universe Series is a Hopeful Delight
Stargirl might not be the hero that 2020 deserves, but she is the one that we desperately need.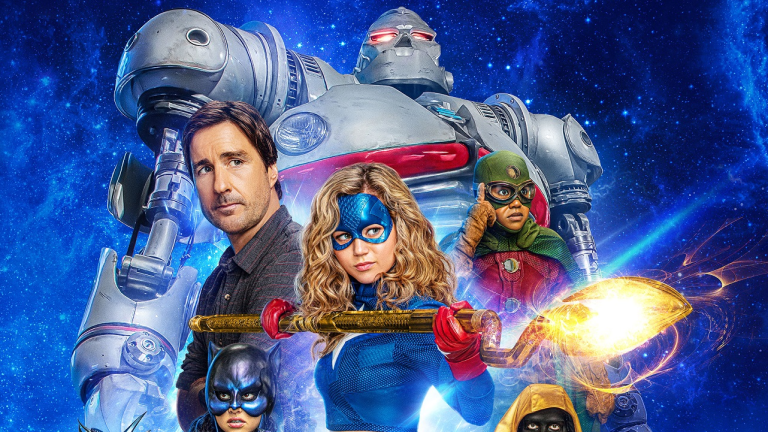 This Stargirl review contains NO spoilers!
The CW has long had a light stranglehold on TV superheroes. Since the debut of Arrow eight years ago, the channel has excelled at bringing DC Comics heroes to the screen in a thoroughly enjoyable, generally family friendly fashion. DC Universe launched in 2018, bringing more niche stars to the roster including the very R-rated Titans and the strange, crude, and lovable Doom Patrol. Stargirl is the first of DC Universe's shows to make the transition to The CW, with the show essentially simulcast, hitting the DC streamer one day earlier than it hits the network. Though its genesis began with the darker world of DC Universe, Stargirl is a dream fit for The CW and for this lifelong DC Comics fan is easily the best of their offerings yet.
Though you might not have heard of the DC heroine–co-created by Geoff Johns, in memory of his late sister, along with Lee Moder and David S. Goyer–you're not alone. Stargirl is definitely not in the DC Comics A-List, but after this episode airs she will be. The good thing about her lesser-known status is that the first episode acts as an introduction to the character, her backstory, her lore, and how she gets her powers. Brec Bassinger stars as Courtney Whitmore, a teen who's less than happy about moving away from her childhood home in Los Angeles to middle-of-nowhere Blue Valley, Nebraska. But wait a second, before we get to all of that we need to talk about the Justice Society of America and the Golden Age of Heroes, which according to the pilot was 10 years prior to the core story of the show.
The episode opens with an awe-inspiring fight sequence with production values far higher than most of the other DC TV series we've seen, which is a trend I'm happy to report continues through the first three episodes. Stargirl's Golden Age JSA team features Hourman, Doctor Mid-Nite, and Wildcat who are being led by Starman (Joel McHale). Their dangerously magical battle is against the Injustice League, which is made up of Tigress (Joy Osmanski), Brainwave (Christopher James Baker), Sportsmaster (Neil Hopkins), The Wizard (Joe Knezevich), and Icicle (Neil Jackson).
It's hard to overestimate how fun this first episode of Stargirl is. Though it begins with tragedy, that by no means defines the tone going forward. If anything, Stargirl subverts the usual superhero story of sadness by filling the central role with a young girl full of life, attitude, and questions about her absentee father. Enter Luke Wilson's Pat Dugan A.K.A. Stripesy, Courtney's step-father and one time sidekick to Starman. Our teenage heroine has had little interest in the new man in her family's life, but that all changes when they head to Nebraska and she discovers a magical staff in the basement of their new home.
Stargirl has an off-page origin story that's far more personal and tragic than most. Geoff Johns created the character as a memorial to his own sister Courtney who died in a 1996 plane crash. Maybe that's why the show seems so pitch perfect and well cared for. Nothing about it seems rushed, every bit of casting works–some can be called perfect without any hyperbole *cough* Luke Wilson *cough*–and the story seems both familiar and fresh. We get a strange new small town filled with secrets, a legacy hero fighting to make a difference in the world, and a giant criminal conspiracy that threatens everything our protagonist holds dear. But it works, and there are enough twists on the tropes to make it exciting and infinitely watchable.
The biggest thing that Stargirl has going for it, though–aside from incredible effects, a stellar cast, and great script–is that it's filled with hope. Every minute is centered around the possibility to find happiness, to move on from grief, to fall in love again, to discover your purpose, and maybe if you're lucky to share that purpose with others around you. Of course, it helps that the show is also stacked to the brim with deep cut DC characters we've never seen brought to life in live action and it looks more like a Warner Bros. movie offering than a CW TV series. But still all of that aside, at its heart it promises something better. A world where people care, where heroes do the right thing, and corrupt powerful people are held to account.