News
DC's Stargirl Reveals Justice Society of America and Villains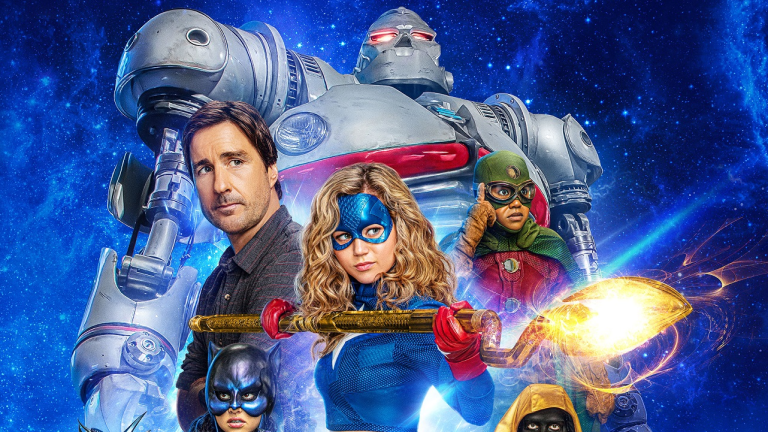 The next DC Universe original live action series is Stargirl! Not as edgy as Titans, nor as weird as our beloved Doom Patrol, Stargirl looks like a celebration of superheroics, and one that will explore the legacy of the first team of heroes in comic book history, the Justice Society of America. Stargirl will roll out in May on both the DC Universe streaming service and on The CW.
The series stars Brec Bassinger as Courtney Whitmore, who will take on the mantle of Stargirl. Luke Wilson plays her stepfather, former kid sidekick and current pilot of the gigantic S.T.R.I.P.E robot, Pat Dugan. They're joined by Amy Smart (Varsity Blues) as Courtney's mother, Barbara Whitmore. But really, if you're talking about Stargirl, you're also talking about the Justice Society of America, and this series will absolutely feature more characters carrying on the legacy of the heroes who made up the first, legendary superhero team.
Joel McHale is Sylvester Pemberton/Starman. We've already glimpsed him in the trailers, and it's his costume and cosmic staff that Courtney will wield as Stargirl. Another key member of the original Justice Society is Dr. Mid-Nite. There have been several incarnations of the character through the years, but Stargirl will give us an obscure version. Anjelika Washington (Tall Girl, Young Sheldon) will play Beth Chapel, the Dr. Mid-Nite who hasn't been seen in the pages of DC Comics in many years, and who was first introduced in the pages of Infinity Inc. in 1985.
Cameron Gellman (Heathers) will play Rick Tyler, who takes up the mantle of Hourman. Yvette Monreal (Matador, Faking It) will play Yolanda Montez, known to DC fans as Wildcat.
And then there are the villains…
Joy Osmanski (Santa Clarita Diet) will play Paula Brooks, the Tigress, a character who dates back to Golden Age Wonder Woman stories in 1947! Christopher James Baker (True Detective, Ozark) is one of the greatest JSA villain, Dr. Henry King, better known as Brainwave. Neil Jackson (Welcome to Marwen, Absentia) is Jordan Mahkent, the Icicle, whose powers are exactly what you think they are. Nelson Lee (Mulan) is Dr. Ito, the Dragon King. Neil Hopkins is Sportsmaster, a character who will certainly be familiar to Young Justice viewers.
You can get a look at all the heroes and villains of the show on this cool poster!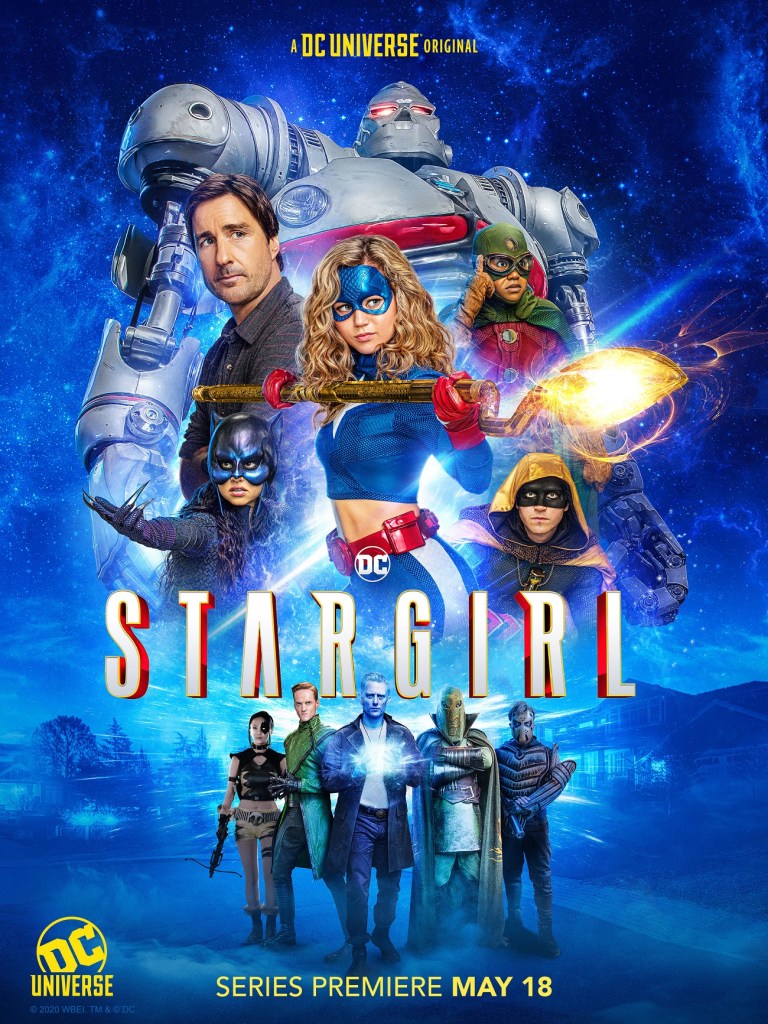 DC's Stargirl will premiere on DC Universe on Monday, May 18th with a broadcast premiere to follow on The CW on Tuesday, May 19th. The series will follow the Monday/Tuesday DC Universe-first broadcast schedule throughout its run.