News
Star Wars: How Obi-Wan Kenobi Finally Got His Own Theme
The legendary John Williams joins Obi-Wan Kenobi composer Natalie Holt to create the first theme for the title character.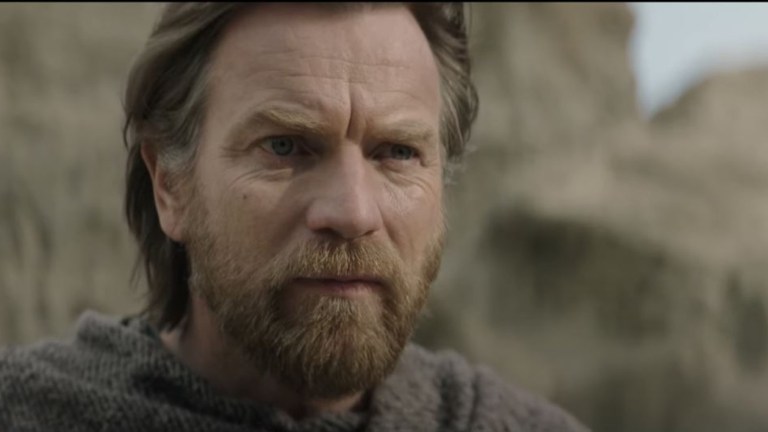 The enduring legacy of Star Wars characters comes not only from the actors or the story but also from the amazing themes created for them by composer John Williams. Just mentioning the names "Darth Vader" or "Rey" recalls soaring strings and punching brass, as iconic as the former's black mask and the latter's white robes. But what about Obi-Wan Kenobi, one of the central figures of the first two trilogies? You probably don't associate his character with a particular music cue, and with good reason. There isn't one.
But all that is about to change. In a conversation with Vanity Fair, Obi-Wan Kenobi composer Natalie Holt revealed that Williams specifically requested to write a theme for the Jedi Master. "Obi-Wan is a legacy character that John hadn't written a theme for because he died quite early on in A New Hope," Holt explained. When word of the new series reached Williams, the legendary composer contacted Kathleen Kennedy and said (in Holt's words), "I just want to write Benny a theme." To which Holt responded, "Who can deny him that?"
The new theme fits the tone of the series, which finds Obi-Wan at a low point while living in exile after Order 66, as portrayed in Revenge of the Sith. Hiding from Inquisitors and watching the Empire tighten its grip on the galaxy, Obi-Wan deals with regret while accepting the next phase of his life.
For that reason, the "reflective" theme Williams gave the character is "entirely appropriate," Holt says. "It's wistful, but there's an element of hope to it."
While not yet a household name like Williams, Holt brings her own impressive history to the Disney+ series. In addition to her work on Obi-Wan Kenobi, Holt has composed music for the upcoming DC film Batgirl and another Disney+ series, Loki.
For the Star Wars series, Holt decided to stick to the musical tradition Williams established for the Skywalker Saga. Unlike Ludwig Göransson, whose Ennio Morricone-influenced music for The Mandalorian fits that show's Western vibe, Holt brought in an impressive array of brass and woodwinds. "We had a collection of 250 horns and flutes, and I used this hunting horn in the score," Holt says. But those standard instruments do not mean that Holt is stuck in the past, as she'll also be using synthesizers and other pieces of modern equipment.
Holt will need these instruments to capture the otherworldly feel integral to Star Wars. Holt promises worldwide influences in the music she's creating, drawing from Latin, Thai, and Hong Kong traditions. "You're on Star Wars, you're scoring a planet, it has to have scale," she explains.
Still, no matter how far, far away she goes while working on Obi-Wan Kenobi, Holt finds herself coming back to Williams. "For me, the tentpoles are set out by John Williams," Holt declared. With a new theme coming for Obi-Wan, Holt has the rare opportunity to expand from those tentpoles, even as they are being established.
Star Wars: Obi-Wan Kenobi hits Disney+ on May 27.