News
Star Wars: Obi-Wan Kenobi Cameos Confirmed
Star Wars: Obi-Wan Kenobi will definitely feature cameos. But which characters are coming back?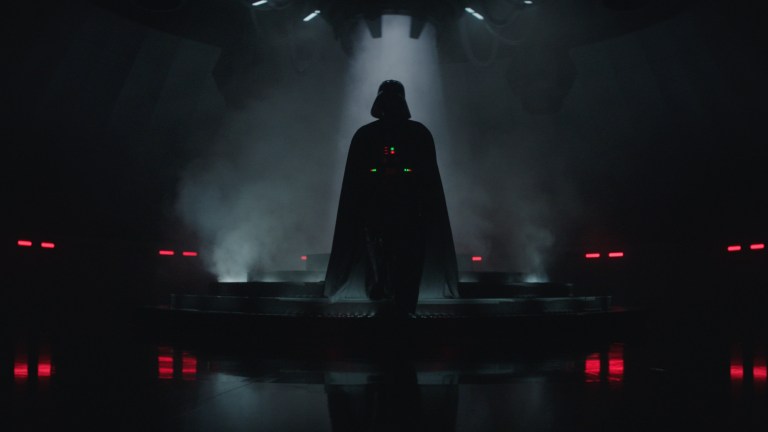 The premiere of Star Wars: Obi-Wan Kenobi is only a few weeks away. It'll not only see the return of Ewan McGregor's Obi-Wan from the Prequel Trilogy but also Hayden Christensen, this time in the dreaded armor of Darth Vader. It will also introduce one particularly well-known Star Wars animated character to live action.
Rupert Friend (The French Dispatch) plays the cruel Grand Inquisitor, leader of an order of Jedi hunters who work for Vader and the Empire. The show's trailer hints that it's the Grand Inquisitor's arrival on Tatooine that forces Obi-Wan to come out of hiding for one more fight.
While we don't know exactly how things will play out, Friend has been talking hinting at what fans should expect from the upcoming Disney+ series. In an interview with Hey U Guys, the actor teased the sheer amount of fan service this Prequel era nostalgia trip is poised to deliver.
"If it's possible to be any more excited than folks already are, I would be. I think it's one of the most thrilling additions to the Star Wars canon. I think Ewan McGregor is doing things with that role that is a dream for fans of the original films. We can't obviously have Alec Guinness back, but I just think Ewan was absolutely born to play that part," said Friend before confirming what many fans probably already suspected. According to the actor, the show will feature "wonderful cameos from people I obviously can't tell you, easter eggs galore."
A Disney Star Wars project full of nerdy bits and surprise appearances is hardly a shock. Cameos, in particular, have become a big part of the playbook on Disney+, ever since The Mandalorian season 2 brought back Luke Skywalker and Boba Fett. So we're all expecting Obi-Wan Kenobi to deliver the kind of fan service that will make us all jump out of our chairs in delight.
The question is who will be reintroduced in the six-episode series?
We already know the show will see Joel Edgerton and Bonnie Piesse reprise their roles as Uncle Owen and Aunt Beru respectively, with newcomer Grant Feely portraying a 10-year-old Luke on Tatooine. So those likely aren't the big cameos Friend is referring to. Fortunately, we can speculate about a few others.
For example, although Liam Neeson has previously said that he was not interested in reprising his role as Qui-Gon Jinn for this Disney+ series, rumors have nevertheless spread that his Force ghost will appear at some point in Obi-Wan Kenobi. It would make sense, considering the end of Revenge of the Sith teased Obi-Wan was going to learn about Force ghosts from his old master while hiding out on Tatooine. If he doesn't appear in the flesh, we could at least hear Qui-Gon's voice communicating with his former apprentice from the afterlife.
The show also takes place at a time when there are still other Jedi on the run, survivors of Order 66 who are being ruthlessly hunted by the Inquisitors. Could this lead to the return of another Jedi from the Prequels? Fans have long been campaigning for Disney to bring back Mace Windu, and even Samuel L. Jackson has said he's interested in working on another Star Wars project. It's no exaggeration to say that Mace's surprise comeback would be another Luke Skywalker-level event for Disney+. It would also be an excellent surprise with which to close this limited series before delving into more of Mace's post-Prequel Trilogy history at a later date.
As far as beloved bounty hunters go, Din Djarin is in his early 20s around the time of Obi-Wan Kenobi, and Boba Fett is already in business, too. With Obi-Wan set to visit a new hive of scum and villainy on the planet Daiyu, this could be a good time to tie the show into the post-Return of the Jedi series, too. After all, we know how much Disney loves interconnected stories.
Speaking of shared universes, other characters from the Original Trilogy running around the galaxy during this time include Han Solo, Chewbacca, and Lando Calrissian (Solo takes place a year prior to this series); a 10-year-old Princess Leia (her adoptive dad Bail has a relationship with Obi-Wan, so he could make an interesting cameo too); and Grand Moff Tarkin, who's already been brought back once in 2016's Rogue One despite Peter Cushing passing away in 1994. Could be an interesting time to bring back Jabba the Hutt, too.
One character you likely won't see is Darth Maul, who was reportedly set to appear on the show before he was nixed during a creative shakeup that saw writer Joby Harold replace Hossein Amini, according to THR. Emilia Clarke's Qi'ra, on the other hand….
Who do you want to see cameo in Obi-Wan Kenobi? Tell us in the comments!
Star Wars: Obi-Wan Kenobi premieres on May 27.