News
Link Tank: Obi-Wan Kenobi and Stranger Things 4 Now Release the Same Day
Two big shows open on May 27th, Spielberg convinced Bay to stop doing Transformers, Spider-Man has some hilarious outtakes, and more in Link Tank!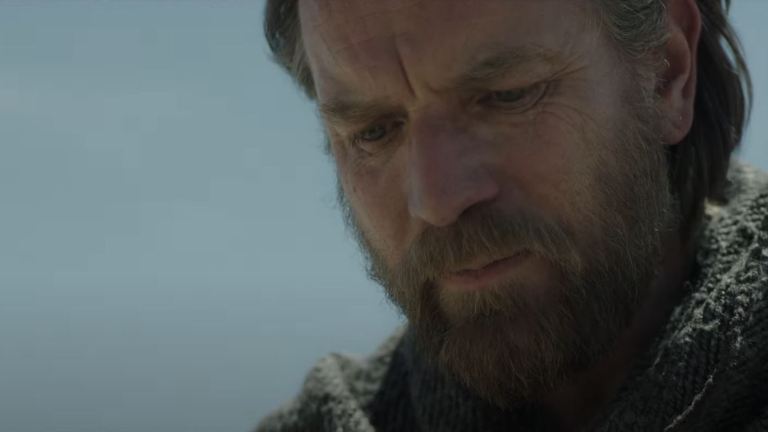 Oh no! The Star Wars series Obi-Wan Kenobi has shifted its release date back (checks notes) a whole two days!
"Well, it looks like we'll have to wait a bit longer for the premiere of Obi-Wan Kenobi now—and by a bit, that means just two more days. News broke from star Ewan McGregor himself that the highly-anticipated Disney+ Star Wars series would be pushing its release date to Friday, May 27th, 2022. Whether that means the series as a whole will come out on Fridays is still up in the air, but it does put Obi-Wan Kenobi on the same day as the release of part one of Netflix's Stranger Things 4."
Perhaps the most outstanding achievement of Stephen Spielberg's career is telling Michael Bay to quit directing Transformers movies.
"Michael Bay has regrets. During a press interview for his upcoming film Ambulance, the director revealed that the significantly better director Steven Spielberg once advised him to stop making Transformers films, the advice I desperately wish Bay had taken. What's surprising to me is that Spielberg only told him this after making the third movie in the franchise, Transformers: Dark of the Moon, and not, say, five minutes after the first movie came out."
Spider-Man: No Way Home was not only a huge success on the screen, but the film also served up some hilarious outtakes during production.
"By now, Spider-Man: Now Way Home is widely considered one of the most iconic pop culture crossover events of the era (not to mention a massive box office success). It brought together three standalone Spidey franchises, giving their respective friendly neighborhood Spider-Men—played by Tom Holland, Andrew Garfield, and Tobey Maguire—a chance to combine forces in a meme-come-true moment."
Since the incident, Chris Rock finally commented on "The Slap" at The Oscars in his first stand-up show.
"Chris Rock took the stage in Boston earlier tonight, launching into the latest leg of his Ego Death stand-up tour—i.e., the first time he's addressed the public since Sunday night when a joke Rock made about Jada Pinkett Smith at the Oscars led her husband, Will Smith, to walk on stage and slap Rock in the face."
Sony explains why their new Playstation service won't be precisely like Xbox Game Pass.
"So the news is official: Sony's long-rumored Xbox Game Pass competitor, previously codenamed 'Spartacus,' was revealed earlier today. You can read more about that here. Alongside the announcement, PlayStation CEO Jim Ryan decided it was finally time to explain exactly why the company's biggest first-party games won't hit the service the same day they launch."
Because vacuum cleaners weren't good enough, Dyson has ventured into headphones and masks, making one extraordinary-looking invention.
"While traditionally known for its top-of-the-line fans and vacuums, Dyson has ventured into a variety of new fields as of late, including lighting through its Lightcycle Morph series and haircare with its Airwrap Styler kits and powerful hairdryers."