News
Star Trek: Discovery Season 3 Gets October Release Date
We finally know when Star Trek: Discovery Season 3 will be returning.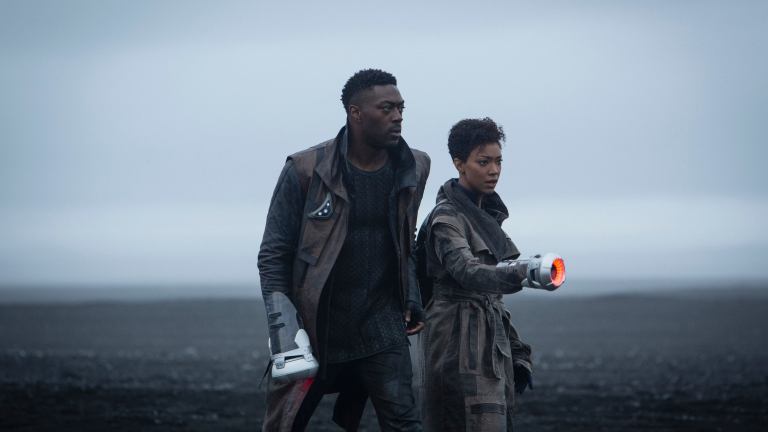 We've been waiting for news on the Star Trek: Discovery Season 3 release date for what feels like forever, and now we have it! CBS just announced that the third season of the science fiction show will be coming to CBS All-Access on Thursday, October 15th. New installments of the 13-episode season will be released on a weekly basis via the subscription service.
It's been more than a year since the last episode of Star Trek: Discovery. The Season 2 finale aired back in April 2019, and saw the Discovery jump 950 years into the future, leaving everything and everyone they know behind. Season 3 will therefore be a light reboot for the series in many ways, as the crew explores this new wondrous and potentially dangerous frontier.
"We, the crew, of Star Trek: Discovery, in the finale, are deciding to sacrifice everything—everything we have—for the future, and so there's the obvious hope that that works," said Sonequa Martin-Green (Michael Burnham) during last week's SDCC at Home panel. "That the plan works. And even, logistically, that we land where we're supposed to. That we defeat Control. That we save the world, and save the universe, and so there's the inherent hope of that."

Cast members returning for Season 3 include: Sonequa Martin-Green (Commander Michael Burnham), Doug Jones (Commander Saru), Anthony Rapp (Lt. Commander Paul Stamets), Mary Wiseman (Ensign Sylvia Tilly), Wilson Cruz (Dr. Hugh Culber), David Ajala (Cleveland "Book" Booker) and Michelle Yeoh (Philippa Georgiou).

Speaking about the upcoming season, Rapp teased: ""[The season] really explores 'family' in wonderful new ways, so I think that's one of the cool things. And trying to find ways to say that without spoiling too much, but that's one of the major things that gets developed in Season 3."
In addition the third season of Star Trek: Discovery Season 3, CBS has a whole host of other Star Trek series in development and/or production. Picard will be getting a second season, while animated comedy Lower Decks is set to premiere August 6th. CBS also has Star Trek: Prodigy, a CG-animated children's show set to air on Nickelodeon; Strange New Worlds, a Discovery spinoff that follows Pike, Spock, and Number One; and a Section 31-centric series starring Michelle Yeoh in active development. That last one is particularly interesting given that Yeoh's Emperor Georgiou was on the Discovery when it jumped into the far future. It will be interesting to see what happens to Georgiou in Discovery Season 3 that leads to her spinoff.