News
Star Trek: Discovery Season 3 Will Introduce Transgender and Non-Binary Characters
Star Trek continues its progressive tradition by finally introducing transgender and non-binary characters in Star Trek: Discovery Season 3.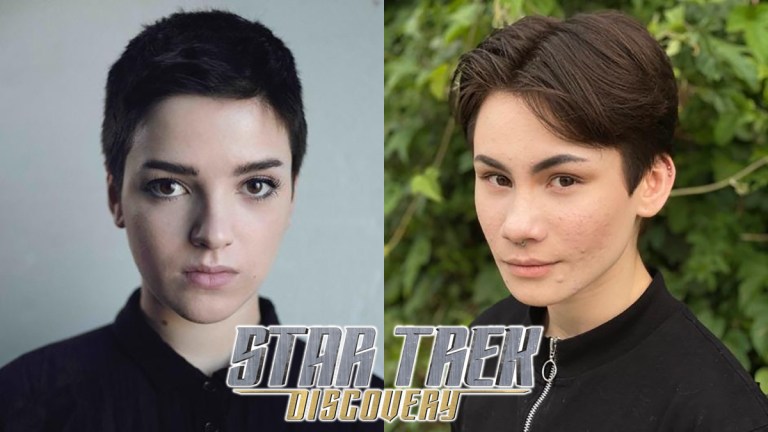 Since the 1960s, Star Trek has been lauded for breaking boundaries when it comes to representation on television. That said, it wasn't until the 21st century that Star Trek specifically included gay and lesbian characters. But now, the franchise will continue its mission to represent the entire human spectrum in Star Trek: Discovery Season 3. CBS has announced that two new characters in Discovery Season 3 will be non-binary and transgender, respectively. Here are the details on this fantastic, forward-thinking news, and what it might mean for the show's third season.
The two new actors joining Star Trek: Discovery Season 3 are Blu del Barrio playing a non-binary human character named Adira and Ian Alexander as a transgender Trill character named Gray. So far, here's what we know about these two characters. 
From CBS:
"The "Star Trek" universe's first non-binary character is Adira, played by Blu del Barrio. Adira is highly intelligent with a confidence and self-assurance well beyond their years. They will find a new home on the U.S.S. Discovery and form an unexpected bond with Lt. Commander Paul Stamets (Anthony Rapp) and Dr. Hugh Culber (Wilson Cruz). The first transgender character is Gray, portrayed by Ian Alexander. Gray is empathetic, warm and eager to fulfill his lifelong dream of being a Trill host, but he will have to adapt when his life takes an unexpected turn."
Eagle-eyed fans will note that we've probably already seen Adira in the Star Trek: Discovery season 3 trailer that debuted at New York Comic-Con back in 2019. See for yourself…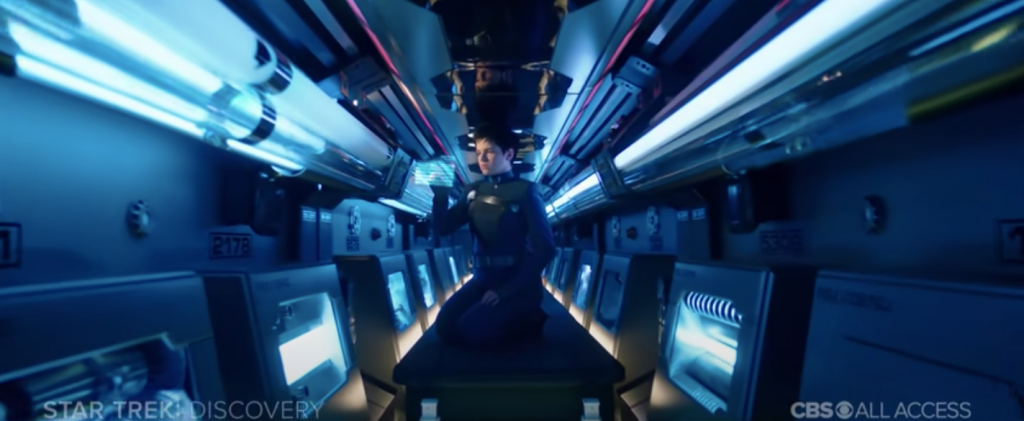 For a moment, it looks like Adira is working in the Jefferies Tubes of the Discovery in what appears to be a new kind of uniform, maybe a Starfleet uniform, maybe not. We also already knew that the Trill were returning, since we saw Burnham in the Trill caves in promotional images, and we clearly saw Trill elders (probably the Guardians of the symbionts) in the trailer, too.
Basically, not only is it exciting that Discovery is bringing on two new non-binary characters, but the fact that a Trill is joining the cast is super exciting. Though we've seen Trill in small roles in both Short Treks and Picard, not since Deep Space Nine has a Trill been a major character on a Trek series. This is significant because since their introduction in the TNG episode "The Host," the Trill have always been a metaphor for the transgender experience. 
"Star Trek has always made a mission of giving visibility to underrepresented communities because it believes in showing people that a future without division on the basis of race, gender, gender identity or sexual orientation is entirely within our reach," said Discovery showrunner Michelle Paradise in a statement. "We take pride in working closely with Blu del Barrio, Ian Alexander and Nick Adams at GLAAD to create the extraordinary characters of Adira and Gray, and bring their stories to life with empathy, understanding, empowerment and joy."
Star Trek: Discovery Season 3 hits CBS All-Access on October 15, 2020.