News
Severance: Cast and Details for Apple TV+ Series from Ben Stiller
Apple TV+ has ordered Severance, a dramatic dark workplace series starring Adam Scott, directed by Ben Stiller.
Severance is yet another serial offering for Apple TV+ to feature a high-profile cast and crew – in this case with star Adam Scott on the small screen with the creative involvement of Ben Stiller, who will direct.
Apple has given a 10-episode straight-to-series order for Severance, which is described as a "workplace thriller." However, lest one think that such a design will have headliner Adam Scott in the middle of some twisted genre amalgamation of his run on NBC's Parks and Recreation, this series will manifest as a character study of sorts, with Scott in the lead role of Mark, a man who juggles his life as an employee of a company called Lumen Industries – which is looking to take work-life balance to a new level – all while trying to put himself back together in dealing with a dark personal past.
Severance is the creation of Dan Erickson (Treasure Trouble, Influencer's), who serves as writer and executive producer, joined in the latter capacity by Chris Black (Outcast, Desperate Housewives, Star Trek: Enterprise), Adam Scott and Red Hour Productions' Ben Stiller, Nicky Weinstock and Jackie Cohn. The series is a production of Endeavor Content.
Severance Cast
Jen Tullock (Before You Know It, Partners) is set to play Devon, sister of Mark (Adam Scott), and Zach Cherry (You, Crashing) will play Dylan, an employee of Mark's, as reported by Deadline in the latest casting news.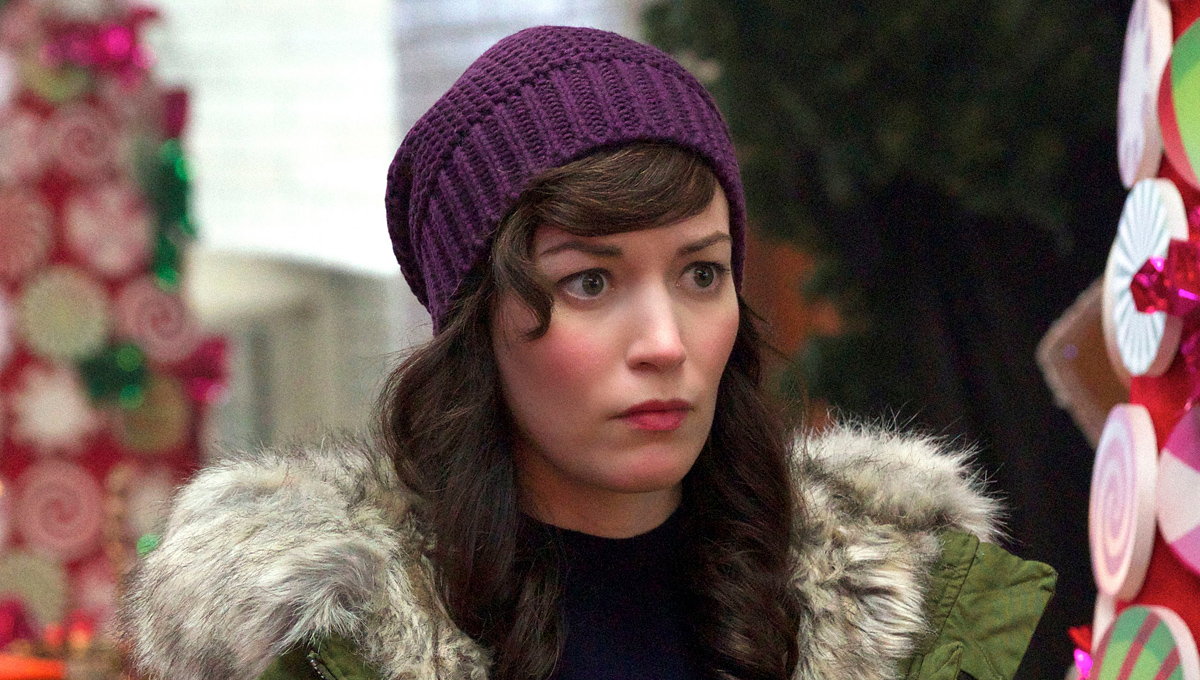 Britt Lower (pictured immediately above) has landed a lead role on Severance, as Deadline reported. She will play Helly, "a woman who struggles to find peace with the decision she made to do the severance procedure. Arquette plays the boss at Lumen Industries." Lower, an American actress, has racked up several television runs, most recently with HBO's High Maintenance and Hulu's Future Man, having fielded runs on FX's Man Seeking Woman, Hulu's Casual and CBS's Unforgettable. She also had a handful of appearances on star Adam Scott's short-lived Fox series, Ghosted.
Further Reading: Apple TV+ Streaming Service: Release Date and Price Revealed
Patricia Arquette (pictured immediately above) joined the cast of Severance for what is being referred to as a starring role, reported Deadline. A veteran actress and 2015 Best Supporting Actress Oscar winner for Boyhood, Arquette is coming off a 2020 Golden Globes Supporting Actress win for her role on the Hulu television drama, The Act. Her recent runs include Ben Stiller-directed Showtime miniseries Escape at Dannemora and CBS's CSI: Cyber, with notable past runs on HBO's Boardwalk Empire and NBC's Medium.
Adam Scott will co-star on the series. He comes off a small screen run on HBO's Big Little Lies, a starring role in a remake of an iconic episode for CBS All Access's The Twilight Zone, a run on NBC's The Good Place and a starring role on the touted-but-short-lived Fox paranormal sitcom, Ghosted. The new series will be a reunion with Ben Stiller, having appeared in his 2013 remake of The Secret Life of Walter Mitty.
For comedy superstar Ben Stiller, his directorial turn for Severance will arrive after his work on 2018 Showtime dramatic miniseries Escape at Dannemora, movie sequel flop Zoolander 2 and the aforementioned Walter Mitty. Of course, he's also occupied the director's chair for his classic co-starring comedies like 2008's Tropic Thunder, dark, divisive 1996 Jim Carey starrer The Cable Guy and 1994 soundtrack-driven Gen X rom-com opus Reality Bites, having also directed on his short-lived 1992 Fox sketch series, The Ben Stiller Show. 
It's still too early in the process to get a release date for Apple TV+'s Severance, but we'll keep you updated right here as the news arrives!
Joseph Baxter is a contributor for Den of Geek and Syfy Wire. You can find his work here. Follow him on Twitter @josbaxter.