Features
Sci Fi Fidelity Podcast: Lost in Space Season 2
Our genre television podcast hosts review Lost in Space season 2, analyzing what works best in the family sci-fi adventure on Netflix.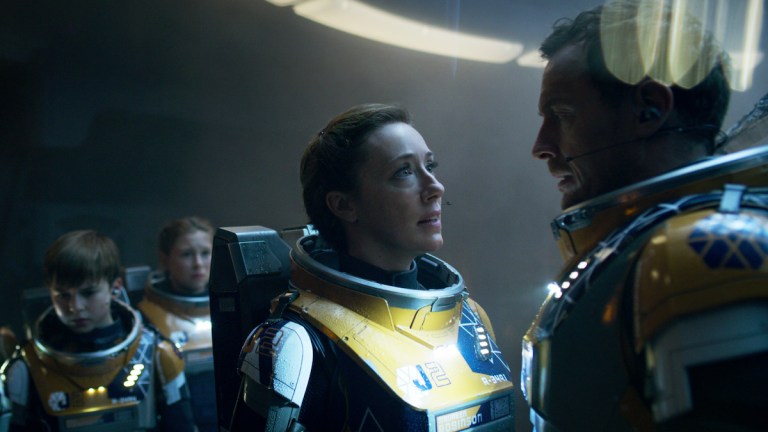 There's no denying that Lost in Space is an edge-of-your-seat space adventure for the whole family, and much of the audience enjoyment comes from seeing how the Robinson family will escape from their latest life-or-death situation. On this week's Sci Fi Fidelity podcast, we talk about the importance of viewing this series through the right lens, checking any nitpicks about scientific accuracy at the door and just enjoying the ride.
Some changes were made in Lost in Space season 2 from the first outing, and we give specific praise to the rounding out of the Dr. Smith character and some background context for Judy's parentage. We note that, because the show still focuses on a larger colony rather than the smaller group that the original series featured, there were aspects of season 2 that felt like a repeat of last year's story, although only the best traits of the previous story were carried forward, lending some consistency to the tale.
more: Lost in Space Season 3: Burning Questions About Will, Adler, and the Robots
We explore some new details that Lost in Space season 2 introduced about the robot race and talk about the Netflix series' choice to focus so much of its mythology on the Robot. We break down the first few episodes as usual, but by far the most significant success of the season is discussed in the spoiler zone, where we can't help but be excited that the setup for season 3 indicates a completely new direction for the series with plenty of mysteries to speculate on during the hiatus.
This discussion of Lost in Space builds on our interview last year with Mina Sundwall, who plays Penny Robinson on the show. Be sure to subscribe to Sci Fi Fidelity so that you never miss an episode! Each week we review a currently airing show, discuss a topic of interest to genre television, or interview someone from behind the scenes of our favorite series. Find us in your podcast app of choice or simply listen below!
Subscribe: Apple Podcasts | Spotify | Stitcher | Acast | RSS
Read and download the Den of Geek Lost in Space Special Edition Magazine right here!
Michael Ahr is a writer, reviewer, and podcaster here at Den of Geek; you can check out his work here or follow him on Twitter (@mikescifi). Dave Vitagliano has been writing and podcasting about science fiction television since 2012. You can read more of his work here.