Features
Gangs of London Season 2: The Rival Gangs Explained
With the Brit crime drama back for another action-packed season, we take a look at the various criminal factions fighting for power.
Contains spoilers for episodes 1 and 2 of Gangs of London.
You might have guessed it from the title, but Gangs of London is, well, a show about gangs. This brooding, gothic, not-quite-as-we-know-it version of the UK's capital city is teaming with them, all jostling violently for their position under the watchful gaze of the shadowy, sinister "Investors". And with the recent arrival of season two, even more criminal factions have been thrown into the extremely volatile mix.
Created by The Raid's Gareth Evans and Matt Flannery, with the second season overseen by lead director Corin Hardy, Gangs of London is a complex beast. Such is the nature of its intricate plotting, time-jumping narrative and huge cast of characters, it can be difficult to keep up with who's who. So, let's break down the gangs of Gangs – who they are, who they've pissed off and who they've made alliances with…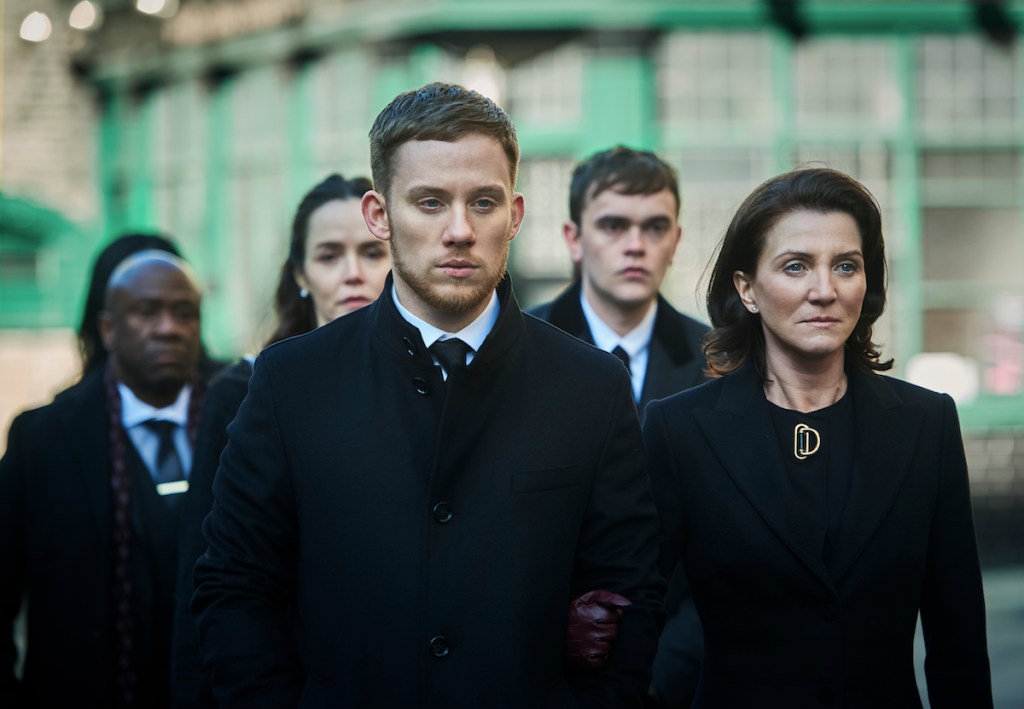 The Wallace/Dumanis
A gang (initially) formed of two families, the Wallace empire was built by crime kingpin Finn Wallace (Colm Meaney) and his best mate, Ed Dumani (Lucian Msamati) – a bond forged in the outrageous postwar prejudice that gripped London, with both men vowing that no doors would be shut to them in the city ever again. Their tower-building property business provided the perfect front for a host of nefarious schemes – money laundering, protection rackets, you name it – and positioned them as the top dogs of London's criminal underworld.
The death of Finn at the start of season one kickstarted a chain of events that not only opened up a free-for-all among the city's rival gangs, but also saw a huge rift opening up between the remaining Wallaces and the Dumanis. Considered too reckless to take over his father's throne, Sean Wallace (Joe Cole) became a target for the all-powerful Investors, who installed Ed's son Alex (Paapa Essiedu) as the head of Finn's company. Going rogue, Sean vowed to tear down the old system and build his own empire, before being gunned down by undercover cop turned Investor stooge, Elliot (Sope Dirisu).
Sean's apparent death saw the Wallaces retreating far away from the city, with Sean's older brother Billy (Brian Vernel) plotting revenge for his murder and his mother Marian (Michelle Fairley) taking over as head of the family, building an arms-dealing business and her own gang of loyal Irish henchmen. The revelation of Sean's survival sees the family reuniting under his leadership, on a mission to take down the Investors – and take back London.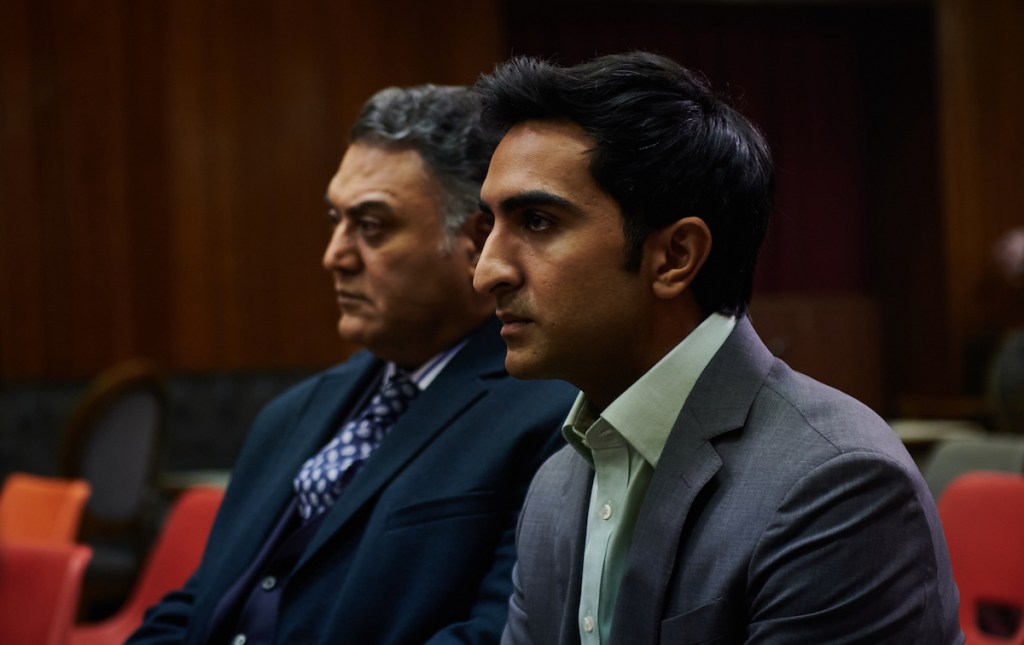 The Pakistani mafia
Powerful Pakistani mob boss Asif (Asif Raza Mir) is London's number-one supplier of heroin, favoured by the Investors and, thanks to Ed, even allowed to carry on trading when the Wallaces initially put out a moratorium on drug trafficking in the wake of Finn's death. In fact, he commands so much influence in the city that the mayoral campaign of his son Nasir (Parth Thakerar) is a guaranteed success.
Asif is brought into the gang fray, however, when a huge shipment of his heroin – smuggled via livestock – is hijacked by Kurdish gangster Lale. His ruthless retaliatory strike, not to mention his brutal interrogation of his own workers under the threat of a cattle prod to the brain, shows that he rules his empire with an iron fist. In Gangs of London, though, everything has a price, even for those as powerful as Asif – his bitter rivalry with the Kurds culminates in the murder of his son.
Now even more dangerous, season two sees Asif in cahoots with the Investors as London's only approved heroin dealer, working with them to quash any gang rebellion.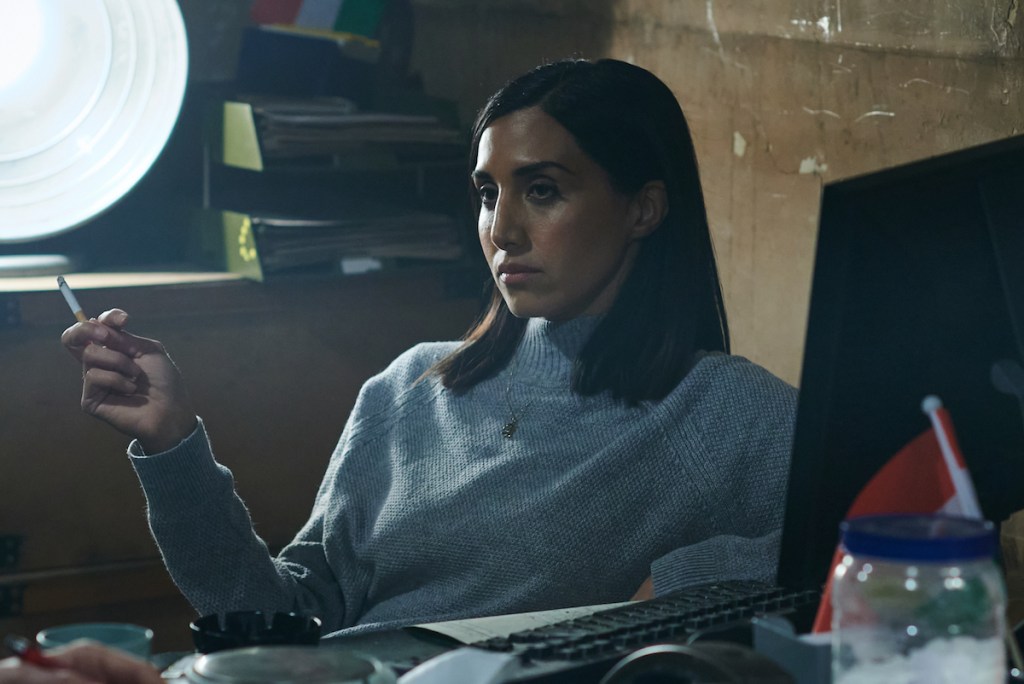 The Kurdish Freedom Fighters
Headed up by Lale (Narges Rashidi), this gang of Kurds supply drugs to London's streets in order to send the profits back home to Turkish Kurdistan, funding supplies and weapons for their fellow freedom fighters on the front line. That's why Lale is so furious when Sean puts London's criminal network into lockdown – to her, it's not about power, but a higher calling. Even her hit on Asif's supply is personal – flashbacks reveal that he sold her gang out to the Turks, resulting in the grisly killing of her husband.
On hearing that she has broken his embargo, Sean goes after Lale but, rather than taking revenge, he coerces her into working together. Sean's money and protection result in a fruitful working relationship – that is until Asif sends a strike force to Lale's warehouse, massacring her whole team. With nothing left to lose, she wreaks ultimate revenge on Asif by killing his son, before helping to rescue Sean from certain death.
In season two, Lale has assembled a new crew, again working under the radar to smuggle money back home and helping Sean in his quest to overturn London's hierarchy of power.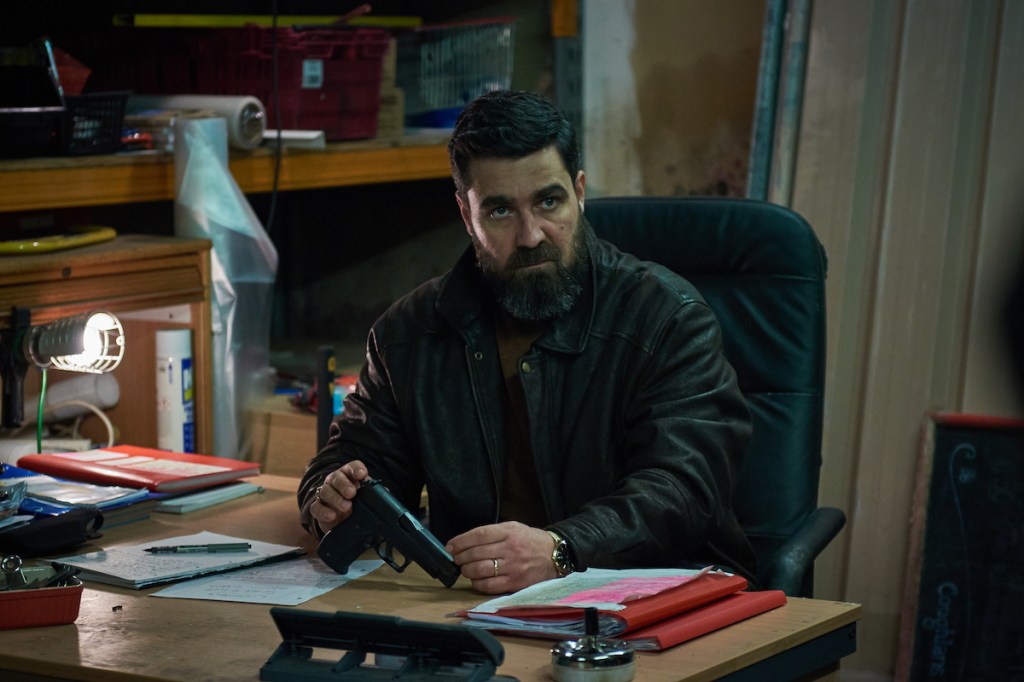 The Albanians
London's established network of Albanian gangsters is overseen by Luan Dushaj (Orli Shuka), who rules over an area of the city known as "Little Albania". He's a mob boss with big ambitions, though, looking to expand his fledgling empire by getting into the business of skyscrapers and kicking it with the capital's big boys.
Luan's plan involves making a secret deal with Finn Wallace to launder half a billion pounds' worth of money and facilitating the investment in London's high-end property market of dangerous Nigerian gangster, Mosi (Richard Pepple). When that deal goes tits up, though, Luan suddenly finds himself out of pocket – and owing Mosi a lot of money. After surviving an attack by Mosi and his henchmen and proving himself a force to be reckoned with, Luan returns to Albania to regroup and plot his comeback.
On his return to London, an emboldened Luan and the Albanians look to defy the Investors' grip on the city by dealing arms (supplied to them by Marian Wallace) to other gangs. This puts Luan in direct conflict with the powers that be – and their ruthless enforcer.
The Algerians
Introduced in season two, the Algerian gang is led by Basem (Salem Kali), uncle of Faz (Fady Elsayed) and Saba (Jahz Armando). Their purchase of arms from Luan and the Albanians makes them an easy target for the Investors, who make a quick example of them and threaten them with compliance. 
But an internal conflict is also brewing, with questions hanging over the loyalty and ambition of Basem's right-hand man, Hakim (Aymen Hamdouchi) – which suggests that the Algerians won't simply settle for being pawns in the Investors' master plan.
The Georgians
When chaos is reigning in the underworld and you need someone to bring the various criminal factions into line, who ya gonna call? Well, if you're the Investors, you call Koba (Waleed Zuaiter) – a ruthless enforcer charged with restoring order on the streets of London and ensuring that any and all drugs and arms deals go through Asif and himself.
With the full weight of Asif and the investors behind him, Koba's brutal methods of ensuring compliance strike fear into the hearts of the city's gangs. Koba's mantra that having a family isn't compatible with life on the streets means he's something of a lone wolf, although he is backed by a loyal gang of Georgian heavies, whose hobbies include big guns, casual torture and even a bit of backyard footie.
Koba and his henchmen are seemingly unstoppable. But given their growing list of enemies and the mysterious gunman who's picking them off one by one, their reign seems destined to be short-lived.
Gangs of London is available to stream on Sky Atlantic. The first two episodes are on Now TV with new eps dropping weekly. In the US it will arrive on AMC on Nov. 17th.