News
New Rick and Morty Anime Short is Very Fun and Very Anime
Adult Swim has released a great Rick and Morty anime short that you can watch on YouTube right now!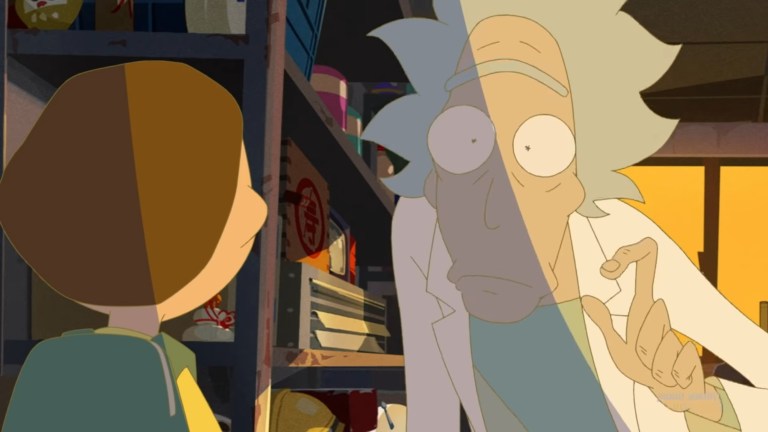 Fans of Rick and Morty have gotten used to being neglected. Whenever a season wraps up, we assume we won't be getting more sci-fi rigamarole adventures for at least a year. Well, color me surprised, because it's been less than two months since the season four finale and Adult Swim has already blessed us with a peek at an animatic for a scene from season five and now they've followed it up with an 8-minute short that reimagines Rick and Morty as an anime.
It's written and directed by Takashi Sano who most recently directed the TV adaptation of the Korean web comic Tower of God, which, to be honest, I know nothing about. However, Sano's got a storied career of storyboarding and key animation on cool stuff I have heard of like MEGALOBOX,as well as a little cult hit called Neon Genesis Evangelion. The short was animated at Telecom Animation Film studio, a subsidiary of TMS Entertainment, one of Japan's oldest animation studios, which animated Akira and worked on a number of nineties US TV cartoon classics like the original DuckTales and Batman: The Animated Series.
The short is called "Rick and Morty vs. Genocider." Check it out below.
The short is, to its credit, very anime. It's still Rick and Morty in how Rick is always one step ahead and seems all too aware he's on a TV show, here referencing the duo's adventures from previous seasons of this alternate anime universe that we've not been privy to. The Council of Ricks makes an appearance, as does a fan-favorite villain. Other than that, it's anime as all get-out, with shots of people saying dramatic things in rooms with big screens on the walls and a huge explosion that destroys Tokyo.
The tone is also unique, with an uplifting rock soundtrack and colorful visuals. Despite all the murder and mayhem, there's a sense of hope on display, which is quite a departure from the source material. Rick and Morty even seem to like each other and are excited to go on more adventures together in the future.
To be honest, I lost the plot early on in "Rick and Morty vs. Genocider," which is perhaps by design; it is about time paradoxes, after all. Regardless, that didn't affect my enjoyment of the short, which is a joy just to look at, with art less like conventional anime and more reminiscent of the playful, squishy animation of more modern directors like Masaaki Yuasa. And the rock soundtrack gave me some light FLCL vibes, which is never a bad thing.
These internationally-produced Rick and Morty shorts are always a treat. The batshit Australian insanity of "Bushworld Adventures" was brilliant and the other Japanese take on the series, "Samurai & Shogun" was no slouch either. "Rick and Morty vs. Genocider" is the best-looking of the shorts thus far and it's refreshing to see a take on the characters in which they don't completely resent each other. Technically, with the way the multiverse of the series works, all these shorts are canon. Perhaps Adult Swim should consider scrapping the original format and turning the whole series into one-off shorts made by animators from around the world? Just throwing it out there.