News
When Will Rick and Morty Season 5 Happen?
Will we get to see Rick and Morty season 5 soon or is another grand hibernation in order for Adult Swim's popular series?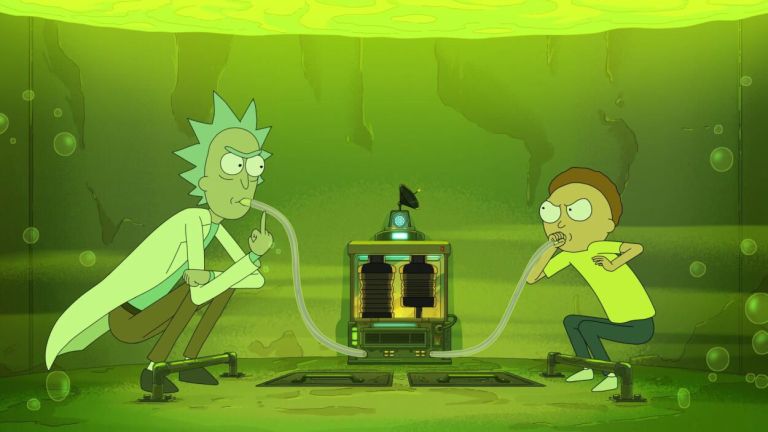 The wait between Rick and Morty season 3 and season 4 took somewhere between forever and forever and a half. Or at least that's what it felt like in the moment. In reality, the delay ended up being just over two full years. That's a unit of time that "A Song of Ice and Fire", Venture Bros., and Curb Your Enthusiasm fans like to call a "blink of an eye."
The good news is that Rick and Morty season 5 is likely to arrive quicker, if not much quicker than season 4 did. There was a rather specific reason for the season 4 delay. Unbeknownst to all, Adult Swim and Rick and Morty co-creators Dan Harmon and Justin Roiland were working on a deal that would keep the pair and the show at the network for a long time. Harmon and Roiland's animated sci-fi comedy would eventually receive a truly impressive 70 episode order.
The series now has 60 episodes of that order remaining (not to mention any subsequent agreements that should arise) and those episodes should be arriving a little more quickly this time. Or at least that's what the show's braintrust believes. In talking to Polygon prior to season 4, Roiland said that, with a deal in hand, production might speed up.
"We want the episodes to stay good, but we do also want to try to turn them around a little quicker now that we have this big order, I think it gives us the ability to be faster. We're not going to do these long breaks, these chasms in-between seasons anymore. We're going to schedule vacation time and just keep the machine going. It's going to be really cool."
Of course, that may prove to be optimistic for several reasons. For starters: animation is hard. Many animated series are able to stay on a conventional yearly schedule (and South Park is able to produce episodes in a week even) and Rick and Morty has been able to do roughly the same before. But that leads to the second complication: writing an episode of Rick and Morty might be harder than animating it.
Roiland and Harmon clearly take pride in crafting creative episodes of a show set in a universe where anything can happen. Sometimes, however, that means writing any given episode can be a torturous process. "'Train' broke me," writer Jeff Loveness says of the heavily metatextual season 4 episode "Never Ricking Morty" in an Adult Swim behind-the-scenes featurette. One would imagine the experience is pretty similar in writing just about any episode of the show.
This is all to say that it's unclear when a new season of Rick and Morty would premiere. If Roiland is right and production can speed up with a new deal in place, then it could certainly arrive as early as the middle of next year. Bear in mind that though season 4 began in November, it endured a lengthy hiatus before starting back up again in April. So it's probably best to assess the finale date in trying to figure out a season 5 return date. Let's just roll with April of 2021 to keep ourselves happy.
As for the final release date? Only Mr. Poopybutthole knows.