News
Will Resident Evil Season 2 Happen on Netflix?
Exclusive: Showrunner Andrew Dabb tells us whether Netflix's Resident Evil series is destined to get a second season.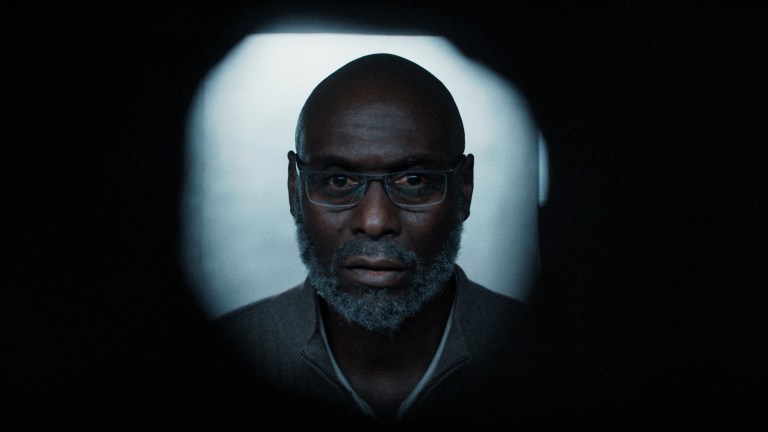 This Resident Evil article contains spoilers.
Netflix's new Resident Evil series points the franchise in a very unexpected direction, completely changing what we think we know about the villainous Albert Wesker. Played by Lance Reddick (Fringe) in the new streaming show, the Wesker of this series is much more than just a mad scientist hellbent on world domination — he's also a family man with two daughters with their own teen drama to sort out. Jade (Ella Balinska/Tamara Smart) and Billie (Adeline Rudolph/Siena Agudong) give us an inside look into what it's like growing up a Wesker, and by the end of the first season, we've learned just what it means to be tied to such a dark legacy.
Now that the t-Virus has escaped an Umbrella lab, and the sisters have stepped out of the their father's shadow, the question now is whether Resident Evil will get a second season to continue to explore these new characters.
Showrunner Andrew Dabb hopes that the show will be sticking around for a long time. How long? We'll, let's just say he's aiming high.
"The last show I worked on went 15 seasons, so I think this one has to go 16," jokes Dabb when Den of Geek talks to him over Zoom.
Dabb is of course referring to Supernatural, a show on which he served as a writer, producer, and showrunner for years. Sixteen seasons is a lofty goal for any new series to aim for, but even getting that coveted season 2 renewal would be a big win for Resident Evil, particularly at Netflix, which has been on a cancellation streak, much to fans' chagrin (Cowboy Bebop, Archive 81, Q-Force, and GLOW have gotten the axe, just to name a few).
As of this writing, Netflix hasn't announced Resident Evil season 2 is happening. Yet, while reviews have been mixed so far, the deciding factor will be the viewership.
If Resident Evil does get renewed, the show looks to only get nerdier in subsequent seasons, judging from how many teases and references to the games are set up throughout season 1. Most notable of all of the teases is a note given to Jade and Billie Wesker by their father Albert just before his fiery death in episode 8, "Revelations," which directs the girls to seek fan favorite secret agent Ada Wong in Japan.
"We have original ideas, but there are also legacy characters that we want to bring into our show," Dabb explains. "Season 1 is about, okay, let's set everything up. Here are these new characters, and hopefully everybody likes and enjoys them. Now, what happens when they meet 'Character X' from the games? There's a lot of really fun stuff to explore, and my hope is that the show runs for a really long time."
The imagination runs wild. Could we see Chris and Claire Redfield interact with the Wesker sisters in future seasons? Jill Valentine? Leon S. Kennedy? According to Dabb, the answer is a resounding yes, yes, and yes.
"In the 2022 storyline, we know where Chris [Redfield] is, for example," he says. "But in the 2036 storyline, if you're talking about a Claire Redfield or a Jill Valentine, the thing they were fighting against—a global apocalypse—happened. Now they're in their 50s, essentially living their nightmare. What does that look like for them?"
Dabb and his team seem to have no shortage of ideas for folding characters from the games into future seasons should Netflix give them the go-ahead. But they've also laid the foundation to build on the Wesker sisters' story. In "Revelations," Billie shoots Jade in the gut in the 2036 storyline and makes off with her daughter Bea in a helicopter, so…yeah. The sisters have some things to work out.
The show seems to be designed to almost demand a second season in the way it's written. The story in the first season certainly has a shape to it, but almost every storyline ends in an ellipsis in one way or another, and the dual timelines naturally begs the question of what the hell happened in between to split the sisters apart so violently.
"We have a larger story with a beginning, middle, and end," says Dabb of the team's plan should the series be renewed. "If we're fortunate enough to go ahead with season 2 and beyond, we're well-armed. Let's put it that way."
The first season of Resident Evil is streaming on Netflix now.