News
Star Trek: Picard Season 2 Cast, Release Date, and News
CBS All Access picked up Sir Patrick Stewart's Star Trek: Picard Season 2 ahead of the Season 1 premiere.
CBS All Access officially greenlit Star Trek: Picard Season 1 before the first season had aired a single episode. According to Deadline, which first broke the report, Season 2 will consist of 10 episodes. This is the same as Season 1, which just finished airing. If you've yet to check it out, you can watch it for free through April 24th.
The series will lose its season 1 showrunner for its second season, as Michael Chabon will step down to work on a different TV series for CBS' sister network Showtime: an adaptation of his Pulitzer Prize-winning novel The Amazing Adventures of Kavalier and Clay. Chabon will stay on as an executive producer for Picard season 2 alongside Alex Kurtzman, Akiva Goldsman, Patrick Stewart, Terry Matalas, Heather Kadin, Rod Roddenberry, and Trevor Roth, with Aaron Baiers and Kristin Beyer serving as co-executive producers.
Star Trek: Picard Season 2 Cast
While there has been no official announcement, I would expect the whole cast to return, including Patrick Stewart (Picard), Alison Pill (Agnes), Michelle Hurd (Raffi), Isa Briones (Soji), Evan Evagora (Elnor), Santiago Cabrera (Rios), and Harry Treadaway (Narek).
As Seven of Nine ended Season 1 on the La Sirena, it's not a stretch to imagine Jeri Ryan will be back for Season 2 in some capacity.
In other casting news, Whoopi Goldberg appears set to reprise her role as Guinan on the second season of Star Trek: Picard, as witnessed by viewers of ABC's The View.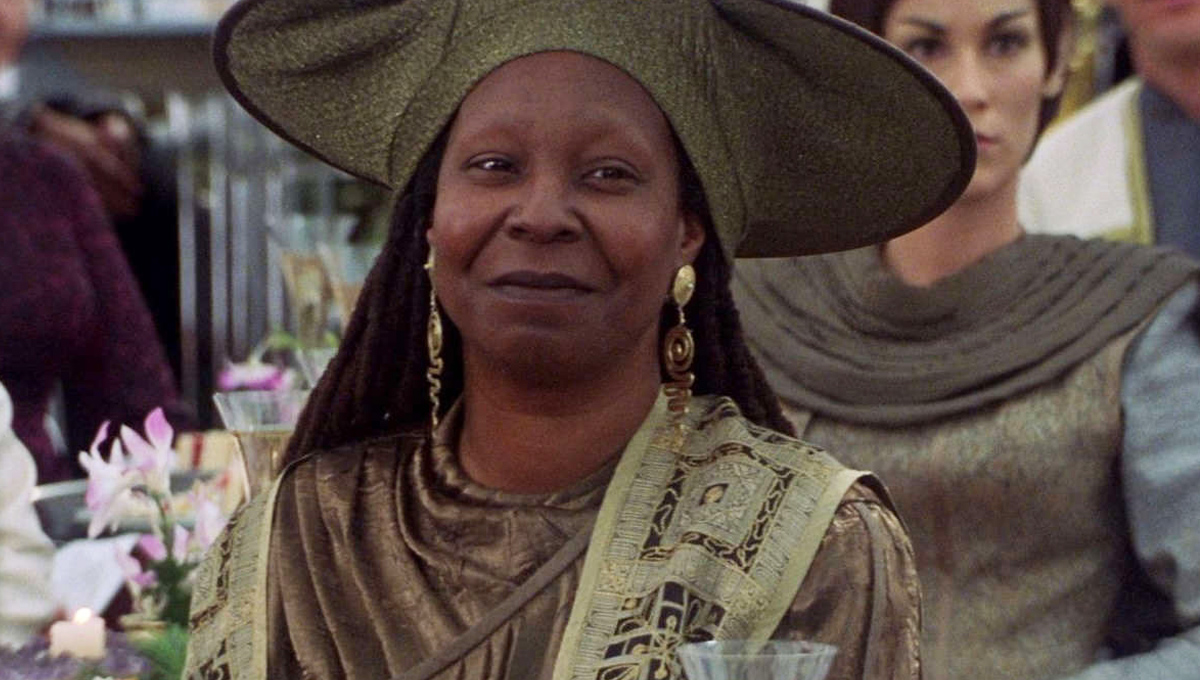 The casting occurred in a rather impromptu fashion on an episode of the charged chat-fest, on which star Patrick Stewart was appearing as part of the promotional blitz for the show's launch week. Yet, with co-host Goldberg's classic role on Star Trek: The Next Generation being the 800 lb. gorilla in the room, Stewart arrived on-set bearing what he called "a formal invitation" to appear in Picard Season 2; an invitation that Goldberg immediately accepted, after which she expressed pure emotion for her Star Trek tenure, stating, "I've said this on the show before, but Star Trek was one of the great experiences, from the beginning to the end," adding, "I had the best, best, best time. Best time ever."
Goldberg debuted as Guinan on Star Trek: The Next Generation on the 1988 Season 2 premiere, "The Child," depicted as a wise bartender on the Enterprise D's Ten-Forward lounge, who has a special friendship with Captain Picard, who sees her as a mentor of sorts. She was later revealed to be a member of the El-Aurians, an alien race rendered near-extinct by the Borg, who possess an innate sense of intuition and extremely long life, with Guinan herself being at least many-centuries-old. The character was a major part of 1994 movie Star Trek: Generations – with its villain, Malcolm McDowell's Dr. Soran, being a rogue El-Aurian – and was last seen in a cameo role in 2002's Star Trek: Nemesis during Riker and Troi's wedding.
Star Trek: Picard Season 2 Release Date
While there has been no official release date for Star Trek: Picard Season 2, the first season of the show was launched in January, so January 2021 doesn't seem like a bad guess. That being said, the COVID-19 pandemic has halted production on most if not all TV series and it's anyone's guess when it might start up again. We'll have to wait and see if the social distancing will affect the second season.
Picard marks the second CBS All Access Star Trek show after Star Trek: Discovery took flight in 2018 and was recently renewed for a third season. CBS All Access' Star Trek universe continues to expand with a short-form series, Star Trek Short Treks, and two forthcoming animated series.
We'll have more news on Star: Trek Picard Season 2 as it comes in. In the meantime, you can read more about Star Trek: Picard Season 1 here.