News
Pennyworth Season 2 Trailer Sets December Release Date
Epix's Pennyworth returns for its seconds season this December, expanding the pre-Batman prequel crime series action to Gotham.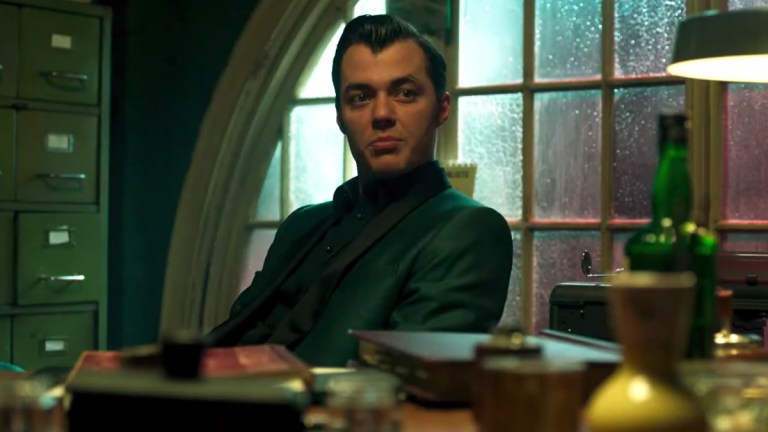 Pennyworth Season 2 is coming soon to Epix, continuing to fulfill the show's touted remit as a prequel to the Batman mythos, notably with Alfred's eventual arrival in Gotham City.
Having debuted on July 28, 2019, Pennyworth is the product of creator/executive producer/writer Bruno Heller (The Mentalist, Rome) and executive producer/director Danny Cannon (CSI franchise), and served as a quick reunion of key personnel from another Batman prequel series, Fox's Gotham, which had just ended its five-season run that April. However, any associations end there, since Pennyworth is set in London in the 1960s, therefore—after doing some quick math—eliminating the notion of any continuity connection with the contemporary-set Gotham. Indeed, Pennyworth turned out to be a colorful crime series with swinging '60s aesthetics and a slightly over-the-top charm that's not bound by its nevertheless-looming pre-Batman status.
The first teaser trailer for Pennyworth's second season is here, showcasing raised stakes, a major migration, new characters and our first look at the show's version of key Batman player Lucius Fox. Check it out just below.
Pennyworth Season 2 Trailer
Pennyworth Season 2 Release Date
Pennyworth Season 2 is scheduled to premiere on Epix on Sunday, December 13.
However, the 10-episode Season 2 run will be broken up. While Episode 2 will conventionally arrive one week after the premiere on Sunday, December 20, the following week, Sunday, December 27, will see a post-Christmas double drop for Episodes 3 and 4, which will serve as a quickly-arrived mid-season finale until the rest of the season arrives in 2021 on a date to be revealed.
The release date is also prominently displayed on the accompanying Pennyworth Season 2 poster.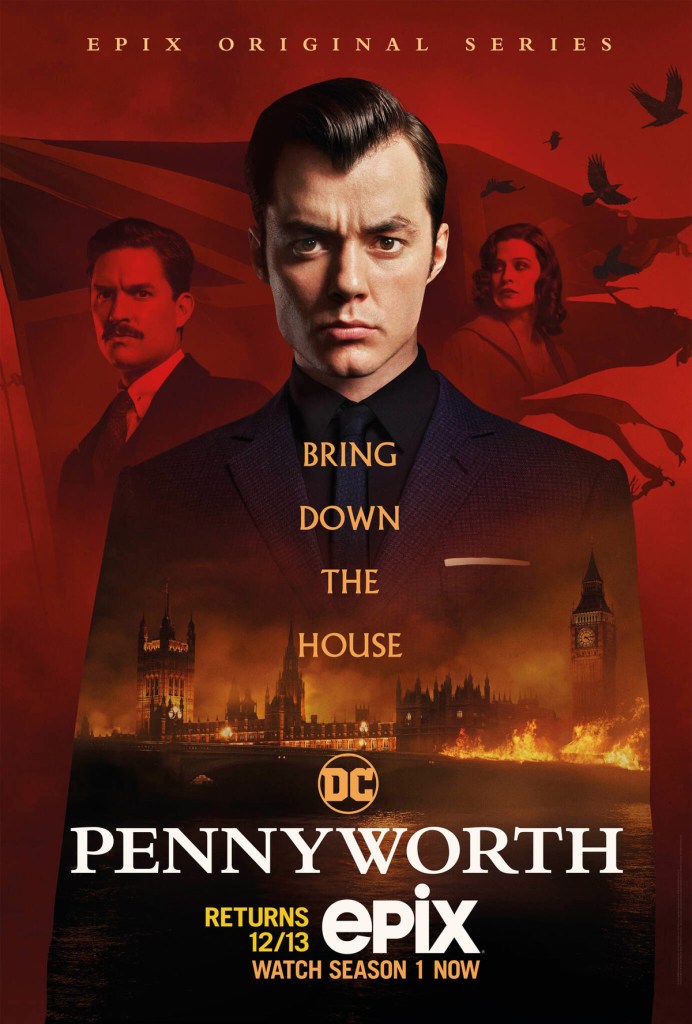 Pennyworth Season 2 Cast
With the release date announcement, Pennyworth also revealed some newcomers, all of whom are set as main cast members.
Lucius Fox will be played by Simon Manyonda (His Dark Materials). The character, whose eventual occupation is obviously known to any Batman fan, makes his introduction to the Wayne family, described here as "a young American scientist, precise to the point of pedantry, deliberately calm, honest, and direct to a fault; he suffers no fools gladly. His friends would say he's a man of conscience; his enemies would say he's judgmental and dogmatic."
Melanie Troy will be played by Jessica de Gouw (The Hunting, Gretel and Hansel). The character is described as "a military orphan, who became a woman of the world far too young. She married a dominating older man, but with her wry intelligence and a sardonic sense of humor, she's no submissive and gives as good as she gets. Introduced to Alfie as the wife of his former SAS Captain, the two kindred spirits have an immediate connection." While nothing is further divulged about the character, the surname, "Troy," might evoke speculation from discerning DC fans, since it also happens to belong to Donna Troy, the magically-created duplicate of Wonder Woman, eventual sidekick and Teen Titans member. Whether the series plans to go down that road remains to be seen.
Additionally, Pennyworth Season 2 will see the addition of James Purefoy (The Following, Sex Education, Altered Carbon), Edward Hogg (Taboo, Harlots, White Lightning), Jessye Romeo (Curfew, In the Long Run), Ramon Tikaram (Brassic, The Victim) and Harriet Slater (Faunutland and the Lost Magic).
Besides main players Jack Bannon, Ben Aldridge and Emma Paetz, expect to see Paloma Faith reprise her standout villain role as Bet Sykes, and the ongoing, bizarre "homeless-to-Hitler" arc of Jason Flemyng as Lord Harwood will continue as well.
Pennyworth Season 2 Details
For those who might have forgotten Pennyworth—an easy thing to do, since its summer 2019 run feels like a lifetime ago—the Epix series centers on a young version of eventual Wayne Manor butler/crime-fighter key support, Alfred Pennyworth (Jack Bannon).
Recently discharged from military life as a British SAS soldier, and not fit for clock-punching-type jobs, Alfred's London homefront career transition phase has led him and former military cohorts Bazza Bashford (Hainsley Lloyd Bennett) and Dave Boy McDougal (Ryan Fletcher) to freelancing their wetwork and espionage skills; a seedy trade that brings him into an underworld of warring secret societies, but also into the fateful acquaintanceship of American industrialist Thomas Wayne (Ben Aldridge) and photojournalist Martha Kane (Emma Paetz).
However, said trade also cost Alfred dearly after it first led to the killing of his fiancé, and later forced him to kill his own father to prevent a suicide bombing he planned to execute in the name of political extremist group the Raven Society. Thus, Season 2 will have Alfred in a darker, more calculating place, not bound by what little sanguine sentimentalities he might have still possessed. It's a state of mind that will probably blend well when his association with Thomas Wayne sends him to his eventual home of Gotham City for the first time.